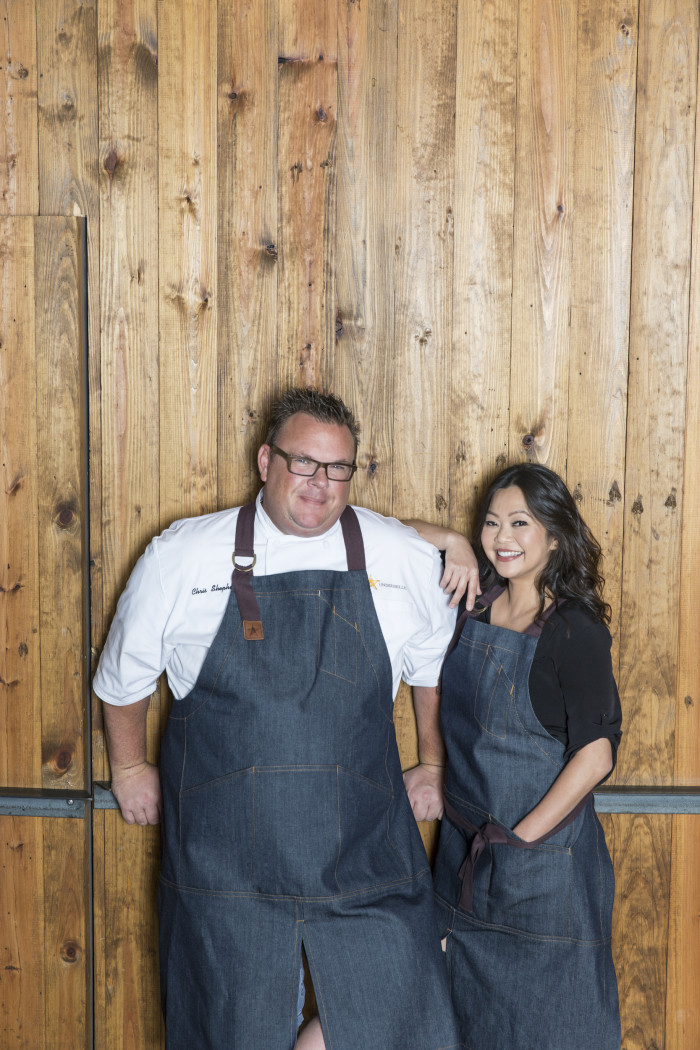 An apron needs to be functional and comfortable. It must have pockets. It must stay in place, be long-lasting and, at the end of the day, look good. In another chef and fashion designer collaboration aimed at creating the perfect apron, Houston chef Chris Shepherd called on local designer and Project Runway season two winner Chloe Dao to create said perfect apron.
The Underbelly apron features American-made denim, three large bottom pockets for check holders and tools, smaller pockets on the top for tweezers and pens, a brown cotton twill tie and an adjustable neck strap that was designed to not to be a pain in the neck like traditional aprons.
The apron is one size fits all and sells for $80. It's available online or at Underbelly in Houston.