This weekend's hottest ticket is rather obvious. Come on, people, it's Super Bowl weekend. But what's the second hottest ticket out there? What if we told you that it's an NFL-sanctioned event featuring some of the country's best chefs and football players — both past and present — and that all proceeds benefit hunger-related charities across the United States? Do we have your attention yet?
The Taste of the NFL event is billed as "a party with a purpose." Held annually on the night before the Super Bowl in that year's host city, it's a gathering of top chefs from all NFL cities and player representatives from all 32 teams. Both the chefs and players are donating their time — the majority of the money raised from ticket sales is donated to hunger-related charities in that year's Super Bowl host city, while the remainder is given out to food banks across the U.S. Since the inception of the event 25 years ago, a total of $24 million has been raised.
This Saturday night's event will take place at San Francisco's Cow Palace. Hosted by Andrew Zimmern (who has previously taken part in the event) and including a musical performance by Third Eye Blind, it's a more popular ticket than ever. The "Super Bowl chefs" will be Troy Guard of Denver and Blake Hartwick of Charlotte, while a couple of notable names participating include Susan Spicer (New Orleans) and Kent Rathburn (Dallas). Tickets are still available!
Food Republic spoke with winemaker Gina Gallo, an event participant for 21 years and board member for the past 18. Gallo helps operate E. & J. Gallo Winery, the world's largest family-owned winery and the largest exporter of California wine. She and her family will be donating two dozen varieties of their acclaimed wines to the event, specifically chosen to pair with dishes made by all participating chefs. "Hunger problems are not getting any better in the U.S. — they are actually getting worse. It shouldn't be that way in America. Someday we want to end it — that's our goal…it's a great platform to make a difference with the NFL sanctioning it," she says about her motivation to take a leading role year after year.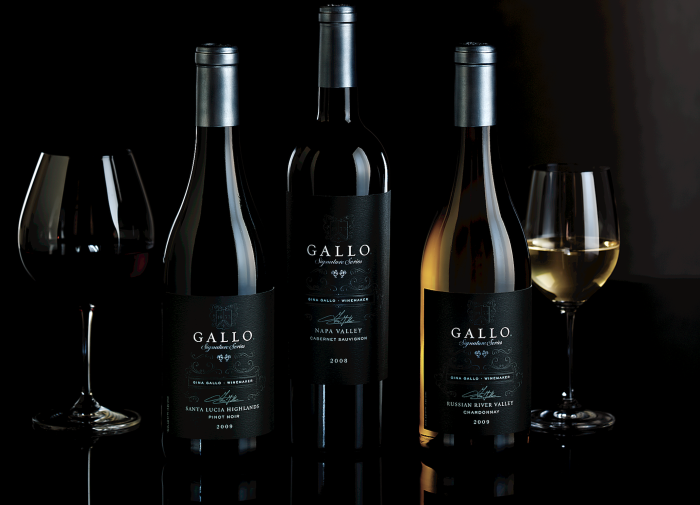 Gallo mentions that many of the chefs have been involved since year one and that others are chosen by the board, which ensures that participants encompass both "hot new" and "long-standing" figures from around the U.S. She also stresses that Taste of the NFL is largely a family event — many parents bring their children, who are excited about the prospect of meeting NFL players, some of whom are enshrined in the Hall of Fame.
As for the perception that Super Bowl Sunday is the ultimate beer-drinking celebration? The one that dictates we'd be crazy to reach for Cabernet over IPA on game day? Wine "absolutely does" pair with the Super Bowl, according to Gallo. "Many people do it!" She mentions more and more stadiums — and clubs within stadiums — bringing in higher-end wines and consumers' recent tendencies to "drink less, but drink better." As for Budweiser's recent anti-wine ad? "We would never play that way," Gallo laughs.