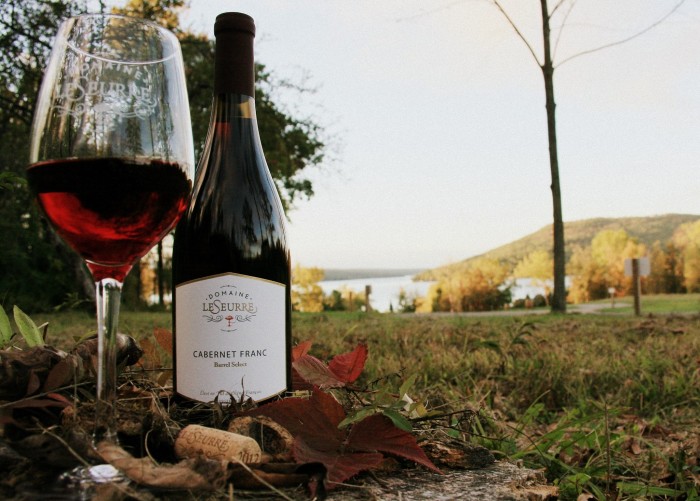 Contributor Chad L. Walsh writes about wine and other beverages frequently for Food Republic and currently serves as beverage manager for the Dutch in New York City.
Looking back at the events of the past 12 months can tell us a lot about what to expect in the new year — especially when it comes to the world of wine, where the fruits of last year's harvest won't meet our lips for months or even years to come. Here's a look at the issues that continue to define what we'll be drinking in 2016:
Hot Weather Brings Grape Expectations
Déjà vu. Last year around this time, we were telling you how 2014 was an early vintage, but here we are again, as in many parts of the world 2015 was one of the earliest in history. Whether in California or Burgundy, grapes were being brought in before there was any hint of autumn in the air. In the former, yields in some areas were dramatically lower (one winemaker complained that he had 50 percent of his usual harvest of Pinot Noir), but the quality was high.
Bordeaux has developed a reputation for having its best vintages every five years (arguable, but it's commonly accepted that '95, '00, '05, and '10 were generally great), and winemakers are also optimistic about 2015. With the exception of Chablis, which got clobbered by hail, the yields in Burgundy are high and quality is good. All told, it seems like whether you are in the Wachau in Austria ("Best ever"), Italy, or Spain, the unseasonably warm summer provided an easy environment to grow grapes.
Last year, though, we were also discussing the seemingly endless drought in California. The effects of the drought are more noticeable in the price of the salad on your table, rather than the glass of wine, as I learned during a visit to the stunning Pisoni vineyard, a sort of Grand Cru of the Central Coast. Looking out over the valley, Mark Pisoni, who handles the viticulture while his brother Jeff makes the wine up in Santa Rosa (and their father Gary makes mischief), related that although the family makes plenty of wine, they have farmed all sorts of produce for generations. Iceberg lettuce, for example, requires gallons and gallons of water just to grow one perfect head, and vines need just a drop.
Of course, the cumulative effect on the health of the vines remains to be seen, but with what seems to be a pretty convincing El Niño year upon us, a fair amount of rain has fallen on the West Coast already.
Economics Are Changing The Way We Drink
Restaurants may be coming back into the wine-centric moment that was only briefly interrupted by a fetishization of cocktails. Consider the success of wine-focused New York City restaurants Charlie Bird, Estela, and Pearl and Ash, all three of which have second locations now open or in the works. Restaurants across the country are on the cusp of a new era, although no one knows exactly what that means — rising labor and food costs are going to have an impact. Higher menu prices are almost a given, but already restaurateurs are eliminating tipping and preselling "tickets" in place of a typical reservation system.
One thing that is for sure, from my perspective: As people are paying more, they are going to expect more, and I have been impressed how discerning guests are in terms of wine. It's not okay anymore to serve red wines at room temperature, or whites too cold, and good glassware is becoming a right. Technological wine implements like Zaltos, Coravins and Eurocaves aren't cheap, so even if high-end wine prices level off after creeping up from recession lows, the costs of serving wine are going up.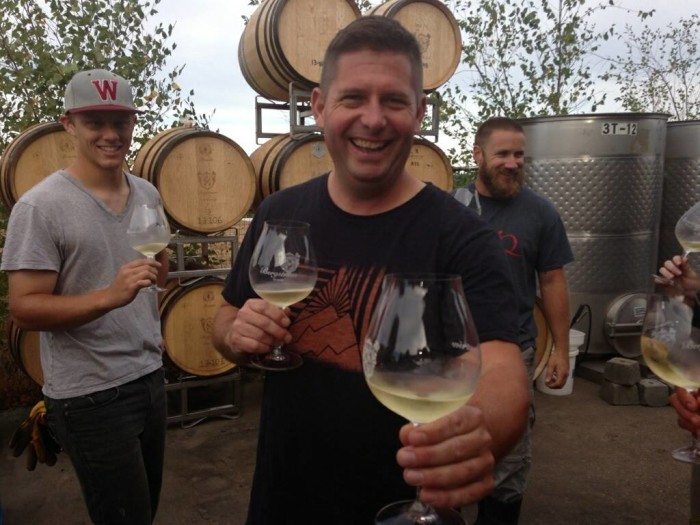 Chardonnay Is Making A Comeback
When I was a young somm, a middle-aged lady, who seemed like a savvy diner, asked me for "a glass of white, ABC." Thinking she was referring to the famed Au Bon Climat winery in Santa Barbara, I let her know that we only offered that by the bottle. She looked at me, as if exhausted by the exchange: "Anything but Chardonnay." It was a real thing. People were so tired of the big buttery expressions of the variety that dominated the scene in the late 1990s and early 2000s that they forgot that the Chablis and Chassagne-Montrachet they still loved were made from the same variety. Thankfully, the pendulum has swung back across the globe, and although that over-the-top "cougar juice" can still be found, even some of the flag-bearers of the style have throttled back and gone leaner.
When I was in Oregon over the summer, I wasn't surprised by the quality of the Chardonnay I tasted (I've long felt like the Willamette Valley might be the best place to grow it in the U.S.), but I was surprised by how excited the winemakers were to have us try it, having gotten the impression from some that it was more of an afterthought.
Josh Bergstrom, whom others in the valley often call out as the variety's chief evangelist, pulled out multiple vintages of his Sigrid and Old Stones Chardonnay cuvées. It's not that he doesn't dig Pinot Noir, and like fellow Chardonnay acolyte Maggie Harrison of Antica Terra, he spends far more time making red wine, but there is something about the perfect balance of richness and tension, not to mention the overall drinkability of white wine in general, that is encouraging him to dedicate more acres to Chardonnay.
The statistics don't necessarily reflect it, as it is far easier to measure production and sales than actual consumption. But in my anecdotal experience at the Dutch, people are just drinking more white wine in general, and across all seasons. Frankly, more of our food pairs with white than red, and on almost every multicourse menu I have ever tried to pair wine with, I have had to resist the temptation to only offer one red with the final savory course. The hegemony of red as the "serious" shade, though, may finally be coming to an end.
New York State Is Finally Realizing Its Potential
Ironically, here in New York, specifically upstate, the quality of the reds continues to improve, as ripening becomes less of an issue (it seems that 2015 was no exception). And as Santa Barbara producers are picking Pinot Noir in August, there might be something to be said for a region that was hanging grapes long into September, or later. The biggest story this year, though, might be the changing dynamics on Seneca and Keuka lakes, as a new diversity of perspectives is changing the level of ambition.
In 2014, famed California winemaker Paul Hobbs purchased a property with German superstar Johannes Selbach, and last year vines went in the ground. They have also provided a bit of a louder voice for a community that is resistant to tampering with the environment, specifically the construction of a natural-gas storage facility on Seneca Lake that is tied to the New York fracking industry.
Rather than being a regional success, the commitment from these heavy hitters is further evidence of the world-class potential, but they aren't the only ones. Domaine Leseurre, which was founded in 2011 by a French couple, Sébastien and Céline Leseurre, who had met when they were both making wine in New Zealand, released some of my favorite Finger Lakes wines this year, including a very pretty Chablisienne Chardonnay. Sébastien is from Champagne originally, and although the pair hasn't released any yet, there are a ton of bottles of potentially amazing sparkling wine just waiting to be tasted.
Exciting Things Are Happening In Eastern Europe
Like these domestic regions that are transitioning from being an adequate source of wine for locals to having their products exported across the planet (you can find Hermann Wiemer's Finger Lakes Riesling everywhere from California to Japan and back again ), a similar revolution is happening all across Eastern Europe. There are a number of factors, including economic openness within the European Union, the slow shedding of Soviet industrialization and the rising costs of wines produced in Western Europe, but now entire importing companies in the U.S. are dedicated to bringing in the best examples of these wines to cities like New York.
Athena Bochanis, owner of Palinkerie Imports, works exclusively with Hungarian producers, and although she brings in some excellent Tokaji, the classic, long exported dessert wine made from the region of the same name, her portfolio includes enough examples of other styles to make sommeliers reconsider how much they know about Hungary. Bochanis, who favors locally owned wineries, like Tibor Gál, named for the late oenologist behind legendary wines like Ornellaia (yes, in Tuscany) but now made by his son, faces a big challenge in educating wine professionals, who may not be comfortable with varieties like Juhfark and Hárslevelű, about how to translate these wines to the consumer.
It's not just Hungary, of course, as Georgia is also producing some seriously interesting wines, especially those that are made with the centuries-old techniques that had been almost forgotten in order to supply bulk wine for the USSR. Slovakia, the Czech Republic and a number of Balkan nations are turning out shockingly good examples, but if anything, the attitude of the producers behind them is bemused at best; many of their families have been doing the same thing for hundreds of years.
Technology Is Turning Everyone Into Wine Lovers
One of the biggest ways that people are consuming wine and wine culture, though, is through technology. Sure, the Coravin is cool, but there are way more smartphones out there than wine extraction devices. I've been doing this long enough to remember when guests would often ask for the label from the bottle of wine they'd enjoyed with dinner, and I got good at steaming them off and laminating them onto a post card. When an older gentleman asked me to do exactly that this fall for the first time in at least four or five years, I laughed and impressed some busboys with my skills.
Modern technology has all but eliminated this antiquated custom, and it has made the virtual memento so much more important than the hard copy. To wit: If the unicorn wine is consumed but not Instagrammed, does it exist? Will you remember what you drank if you don't post it on Delectable or catalog it with Vivino?
Sommeliers freaked out a bit, as all of a sudden it became possible to cross-reference the price of a bottle on a restaurant wine list with the retail price using these apps, but surprisingly, I have had very few complaints about markups, even as I have gotten used to leaving the wine on the table for its "photo shoot" moment before putting it back in an ice bucket. Maybe people get that there is always going to be a discrepancy, or perhaps they just don't care. In any case, being able to see every bottle my mother drinks, and how she rated it, makes it a lot easier to pick something out to bring home for Christmas.
Unsavory Characters Are Still Lurking In The Background
The Rudy Kurniawan saga has come to a general conclusion. In December, the last of the notorious wine counterfeiter's assets were liquidated at auction, including a surprising amount of verified wine. It seems that Kurniawan kept quite a good amount of real bottles in his personal cellar, and although I browsed the auction listings, I think I would have a tough time selling any wine with that sort of provenance.
Although there is a sense that this ends the counterfeit era, in the way that A-Rod's suspension ended the steroid era in baseball, unfortunately it is a bigger problem than ever. Chinese and Russian counterfeiting rings are purportedly turning out more fake bottles than ever, but they may not be making as much of a splash in the market.
Ironically, wine crime isn't limited to counterfeiting. For instance, the New York, New Jersey and Connecticut area has been terrorized by a 25-year-old who is lifting bottles from restaurant cellars, and an entire container of wine recently went missing from the Port of New York and New Jersey, including the entire American allocation of one of my favorite champagne growers. I'm just waiting for the dramedy about the FBI's sexy wine specialist as she interrogates longshoremen before having dinner at Jean-Georges.