Store It Like You Mean It: The Now And Then Collection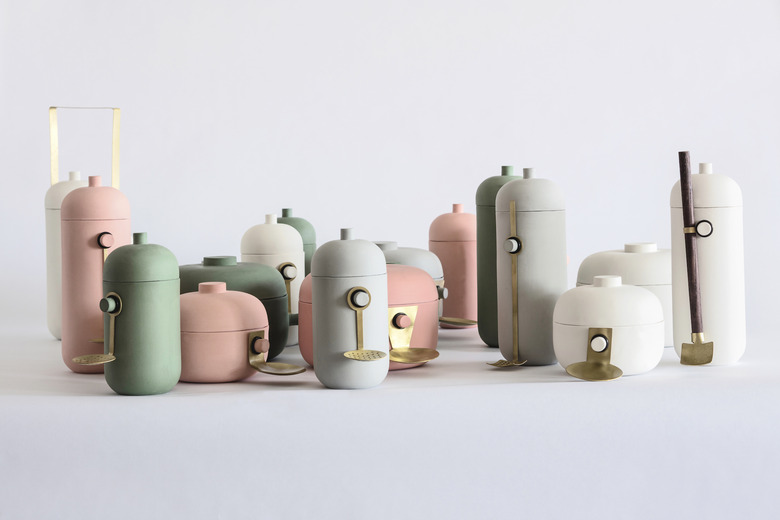 Forget plastic jars and cheap Tupperware — you have better taste than that! Modern and sophisticated with playful proportions, these porcelain containers are as precious as what you store inside. Borne of a collaboration between architect/product designer Natascha Madeiski and jewelry designer Linnie McIarty, the Now and Then collection is an elegant and elevated approach to the standard storage container. Brass details are set against delicate ceramic to create a chic yet modest product line that stands out in any kitchen.
The collection comes in a range of sizes and muted colors, each shape with its own unique utensil — a scoop, spoon, sieve or perfectly oversized handle. The pieces would make a truly superior lunchboxes, although the porcelain may not tolerate the daily abuse most to-go boxes endure. So use them for something more refined, perhaps your favorite loose teas, handmade hard candies or secret indulgences you're hiding from your significant other.
 £160 to £190 each ($160 to 190). Available for direct purchase via email (see website); wider retail availability in the works.