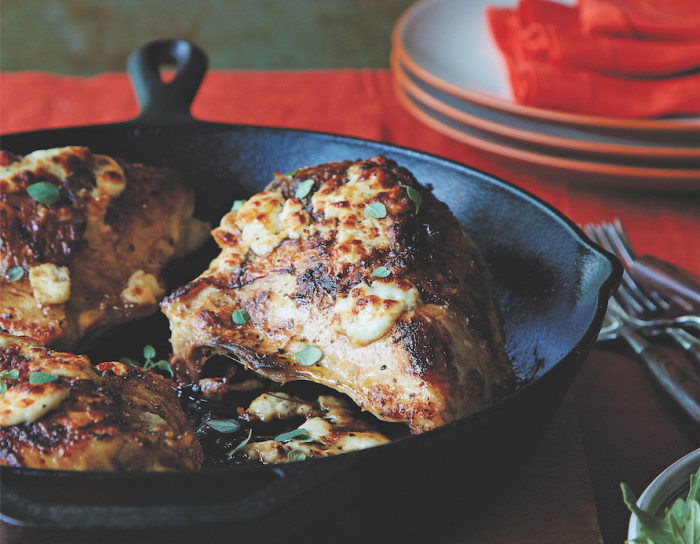 Leave it to The New York Times to provide the world with a definitive guide to the little-used feature of nearly every oven in every kitchen (even yours), the broiler. Quick rundown: It's a top-mounted apparatus, whether gas or electric, that focuses heat on the surface of what you're cooking. This means a browned top on your lasagna or mac and cheese, complete with those crunchy edges everyone covets, or lamb chops with that savory fatty crust that can't be achieved in a pan alone. Want that chicken skin extra-crispy? Broil it. Craving a meltier tuna melt? Broil it.
And mind your fingers, of course — broiled oven grates get unbelievably hot.
Here are four of our favorite ways to make the most of your broiler this season:
Roasting chicken breasts with the skin on and bone in yields a moist, delicious result every time. The keys to success are using a heavy-bottomed cast-iron pan and allowing the heat to crisp up the skin without moving the chicken during the searing process.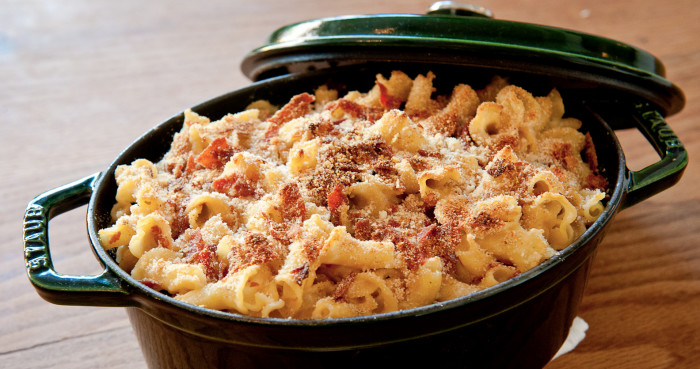 I love the incredible savory element of the caramelized onions in this dish. Combined with the crisp, salty prosciutto, you'll hit a textural balance that will make mashed potatoes pale in fear. Use our simple step-by-step recipe for killer béchamel sauce and our foolproof method for caramelizing onions. If you're making this the day before, wait until just before you slide it into the oven to add the bread crumb topping. Pop it under the broiler for a few minutes just before serving for an extra-crispy top!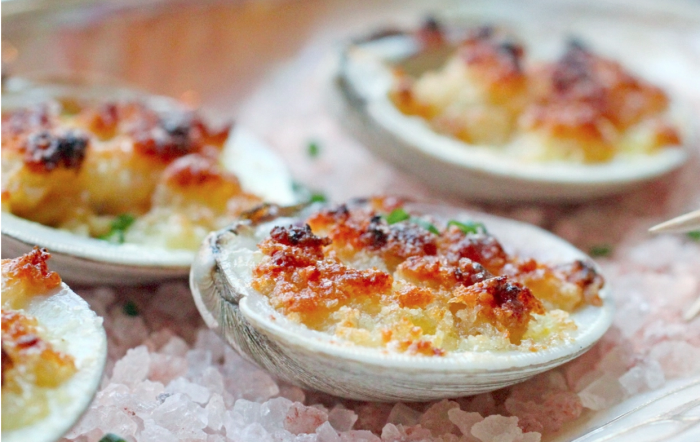 While I was in Lima, I learned how to make conchitas à la parmesana, which are scallops on the half shell with aji amarillo, buttery Parmesan and bread crumbs. When I came back, I thought local littleneck clams would make the perfect substitute, and these little guys have quickly moved into my favorite spot for an easy and light hors d'oeuvre that's tasty and addictive. You can prep these ahead of time and throw them under the broiler for a few minutes once guests arrive.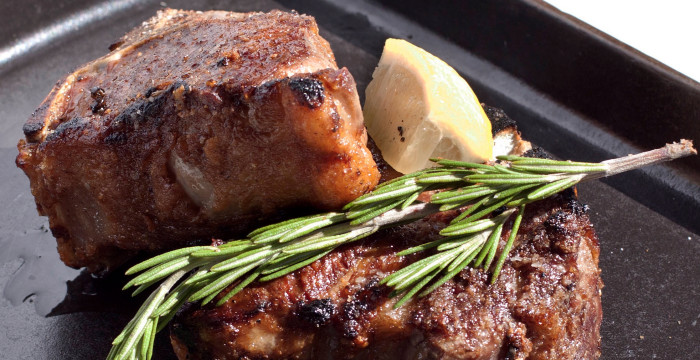 For those who love lamb, these dry-aged lamb loin chops are a must. Tender, succulent and full of lambiness (in such a good way), these mini porterhouse chops feature both the loin and the tenderloin. You may have to call your butcher ahead of time for the cut. Marinated in garlic, rosemary, thyme, shallots, chili pepper and extra-virgin olive oil, they are broiled and then finished with lemon. Simple.