Geeks And Gastronomy: Restaurants Are Partnering With NYC Comic Con This Week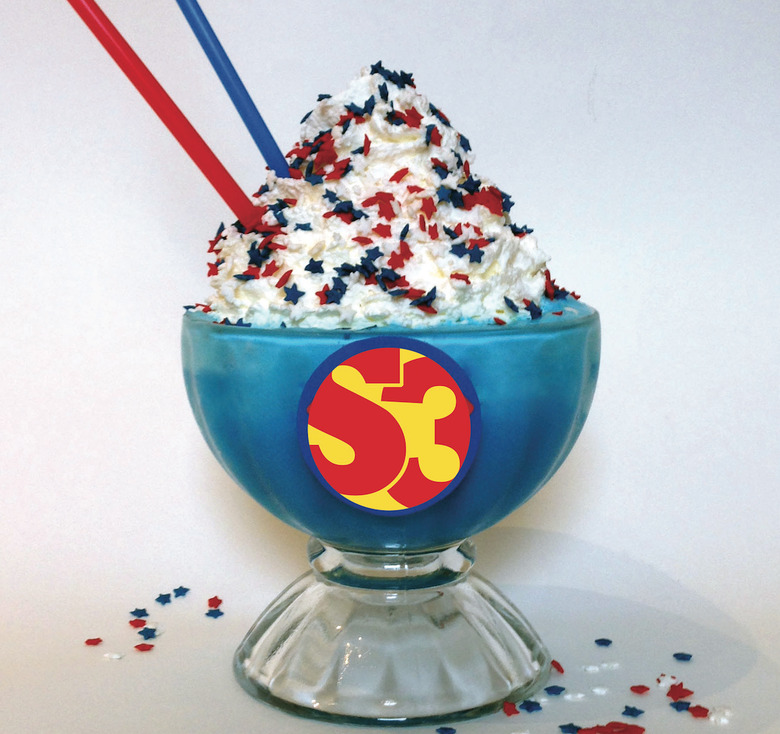 Geeks need to eat too, right? Starting today, several New York restaurants are offering themed foods and drinks in honor of New York Comic Con, which begins this Thursday at the Javits Center. The fun (and the promotions) concludes on Sunday.
The guys behind the broccoli tacos at No. 7 Sub are offering a sandwich called You Fight to Win Guardian featuring plasteel plating (prosciutto), sapphire wire (roasted bean sprouts), hadronic essence (Thai basil) and ascendant energy (pho mayo). The sub is available all week at No. 7 Sub's three locations: Ace Hotel, Plaza Food Hall and Brooklyn Bridge Park.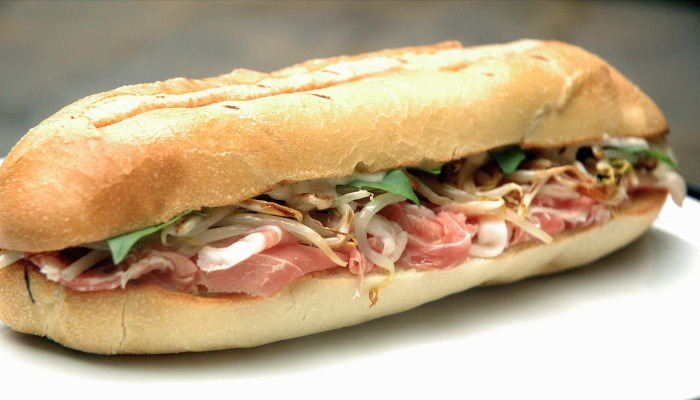 No. 7 Sub is offering a "You Fight to Win Guardian" creation at all its locations to celebrate New York Comic Con week.
Heroic cocktails are being slung at the Central Park Courtyard Marriott, while Two Boots Pizza is serving up a "super" slice. Brooklyn Brewery's Brooklyn Defender IPA is also available at bars throughout the city.
Holders of the New York Super Week Card will receive a 10 percent discount at No. 7 Sub, the restaurant and No. 7 North, as well as a free Dr. Cone-Evil miniature gelato cone with the purchase of any Nutella crêpe at Eataly's Nutella Bar. If you need more of a sugar high to get that cape flowing, Serendipity 3 is turning its famous frozen hot chocolate blue, topping it with a heroic mountain of whipped cream and sprinkling it with a flash of red, white and blue stars in a goblet protected by an S3 emblem and finished off with red and blue stars.
Meanwhile, at the convention itself, a fantasy food truck brought to you by Wikia, the Social Universe of Fandom, will bring to life foods featured on shows and video games such as Steven Universe, Gravity Falls and Fallout.
So heroes, villains and everyone in between: Get your forks at the ready!