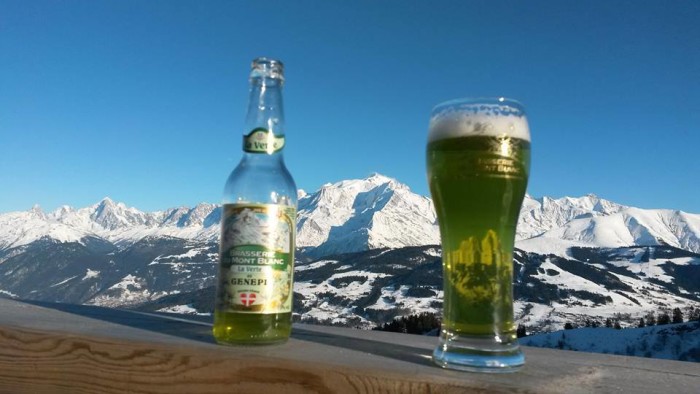 In May 2014, a group of a breweries, beer-store owners and assorted enthusiasts launched the first-ever Paris Beer Week. The universe that cares about and covers such things went ballistic. Beer in the land of the world's most famed wine! The hook was irresistible.
Truth be told, France and good beer have gone hand in hand for centuries, particularly in the Republic's northeast, near the Belgian border. It's simple, really: That area lay in Europe's famed "hop belt," a rounded stretch running from southern England through northern France and into Germany, ending in the Czech Republic. It's where hops have traditionally grown the best and the most voluminous, and where grapes have not. Hence, brewing instead of winemaking, whatever the political borders.
Yet in the last few years, the French brewing industry has been taking off, particularly those independently owned operations making smaller batches with traditional ingredients — what we in the States call craft beer.
You could cite any number of statistics to prove the growth of French craft beer. A decade ago, there were no craft breweries in Paris and its surrounding region. Now there are nearly a dozen. A decade ago, there were no specialty beer shops in the capital. Now there are at least eight. (We recommend Cave à Bulles on Rue Quincampoix near the Centre Pompidou — ask for Simon, the owner, a veritable encyclopedia of French beer; you won't be disappointed.)
Finally, there are now more than 500 breweries in France, most of them craft. This is a marked change from a generation ago in the 1970s, when, like in the U.S., the number of French breweries had descended to well below 100.
So is France in the midst of a craft beer boom? Non. It's more a revolution than a boom. There are pioneers and trendsetters, and a lot of new stuff is starting up and going on. But limited distribution, an onerous tax regimen and widespread unfamiliarity among the French themselves means an American visitor to a French city would be hard-pressed to find something beyond macros such as the French Kronenbourg and the Belgian Leffe at most bars and restaurants.
In the U.S., one might trip over a Sam Adams display at a random gas station. France has not yet reached that point. Still, the search for French craft beer is part of the fun — and it can start right here in the U.S. Here are four French beers available Stateside to whet your appetite.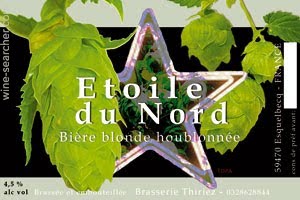 Etoile du Nord
Brasserie Thiriez, Esquelbecq
Homebrewer David Thiriez started this still-tiny brewery in the mid-1990s a short distance from the border with Belgium, the nation that has long been for beer what France has long been for wine: envelope pusher and tastemaker. (In fact, Belgium's hops museum at Poperinge is just a 30-minute drive from the Thiriez brewery. You won't even need your passport — thank you, EU.) Thiriez's Etoile du Nord tastes of Belgium's influence. It's a saison, for one thing, that lighter blonde Belgian style sometimes called farmhouse ale and meant to be refreshing and light. The Etoile du Nord is a little heavier, though, wet with a hoppiness that, while noticeable, is not all that bitter. It's a really easy-drinking beer at 5.5 percent ABV.
Mont Blanc Blonde
Brasserie du Mont Blanc, Chambery
From the alpine reaches of Gaul, right near the border with Italy, this blonde is typical of the lighter-colored ales that French craft brewers are producing. It's slightly sweet and citrusy, too, nothing too forward or forceful, including its alcohol content at 5.8 percent by volume. (And speaking of Italy, basta with the trend pieces about an Italian craft beer boom! There is a toddling boom in the northern half of the boot, yes, particularly in big cities such as Milan and Turin. The south, Sicily and Sardinia — forget it. It is a veritable beer desert for the same reasons much of France is, including limited distribution and the fact that the inhabitants would rather drink wine.)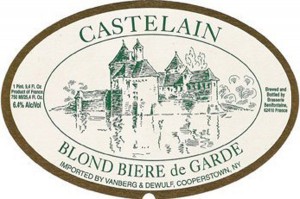 Blonde Bière de Garde
Brasserie Castelain, Bénifontaine
Bière de garde (roughly "beer for keeping") is basically France's answer to the Belgian saison. Tipplers and industry types long ago slapped the farmhouse ale nickname on both. And, indeed, both styles share many of the same sweetish, lightish characteristics, though the French style may be fruitier-tasting than its Belgian cousin, which may taste slightly sour. This particular bière de garde — the "blonde" bit seems redundant — comes from the independent Castelain brewery southwest of Lille (which, by the way, boasts France's oldest brewpub, Les 3 Brasseurs). The same family has controlled Castelain since the 1920s, so it's less a part of a craft vanguard than a reminder that the brewing of good beer does, indeed, go back a ways in wine-mad France. Castelain's bière de garde is a clean, crisp, deceptively strong ale at 6.4 percent ABV, a fine introduction to the style.
Page 24 Bière Blonde
Brasserie St. Germain, Aix Noulette
The St. Germain brewery is in the same general geographic area as Castelain, but it's much younger, dating from 2003. The bière blonde it produces is sweeter and fruitier than Castelain's, with a strong, lingering finish of both tastes. It's the strongest of the bunch, too, at nearly 7 percent ABV. Interestingly, Page 24 Bière Blonde is part of what St. Germain calls its Hildegarde line. It is named for St. Hildegard of Bingen, an 11th-century Catholic nun who wrote about hops, among many other things seen and unseen, noting that "as a result of its own bitterness [the hop] keeps some putrefactions from drinks, to which it may be added, so that they may last so much longer." Amen to that.
Tom Acitelli is the author of  The Audacity of Hops: The History of America's Craft Beer Revolution. His new book, American Wine: A Coming-of-Age Story, is available for preorder.