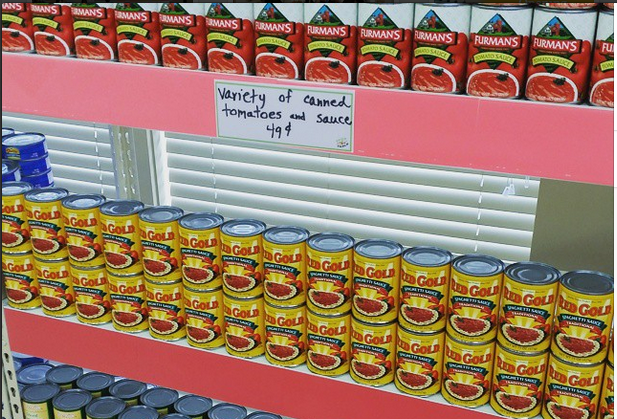 Where can you buy four frozen ears of corn for 39 cents, a bag of brown rice for 79 cents or eight ounces of mozzarella cheese for $1.49? At Daily Table in Dorchester, Massachusetts, of course!
Why is everything beyond affordable? As a not-for-profit grocery store, Daily Table, which opened last Thursday, works with food suppliers, including supermarkets, farmers, ranchers and restaurants, in order to eliminate food waste. Suppliers either donate or sell excess foods or items past their sell-by date at a lower price.
The grocery store, founded by former Trader Joe's president Doug Rauch, also aims to combat obesity issues by offering healthy options at prices that compete with fast-food restaurants, according to its website. Daily Table will offer ready-made meal options like chicken penne for $1.49 per container. Rauch has plans on expanding throughout the Boston area and the country.
By giving the public access to these healthier, eco-friendly options, Daily Table is making strides. As long as you can get past the concept of the sell-by date. But fear not: According to Daily Table, these are not synonmous with "food safety dates."
More about grocery stores on Food Republic: