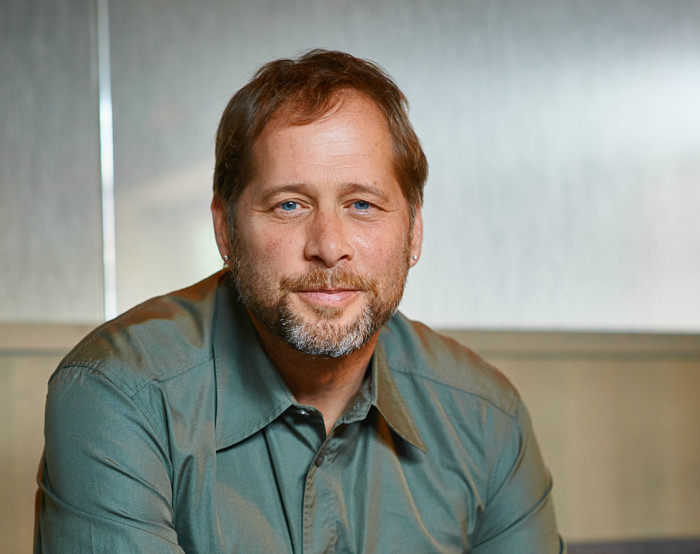 Los Gatos restaurant Manresa, a winner of multiple James Beard Awards and Michelin Guide kudos, has long innovated with a cooking approach that combines seasonal California produce with the flavors and techniques of Japan. Take, for example, a dish called early autumn tidal pool — the "pool" being a bowl of dashi (a deeply satisfying umami fix) with floating oyster, mussel, mushrooms, geoduck and a hunk of foie gras. The restaurant's chef-owner, David Kinch, is the mastermind, but he'd never tell you that. He's humble and rarely leaves California for media appearances or guest cooking gigs.
This is why it's absolutely thrilling to reveal that Kinch is slated to be one of the featured chefs on the upcoming season of The Mind of a Chef (joining Gabrielle Hamilton). The award-winning PBS television series is produced by New York City-based Zero Point Zero Production, the parent company of Food Republic. "In the past, I have kept my private life very private to maintain a certain level of balance, which I think has been very important in both quality of life and work," he said yesterday via email. "However, the past couple of years at the restaurant have allowed me to learn a lot about our restaurant team and also a lot about myself. Mind of a Chef will be a great opportunity to explore my life because I am ready to tell that story."
Kinch follows a long list of MOAC alums, including David Chang, Sean Brock, April Bloomfield, Edward Lee and Magnus Nilsson. For further reading on Kinch, you can check out our 2013 interview. Negronis were involved. And here's one of our favorite clips from the series: April Bloomfield cooking veal shank with the legendary Marcella Hazan.