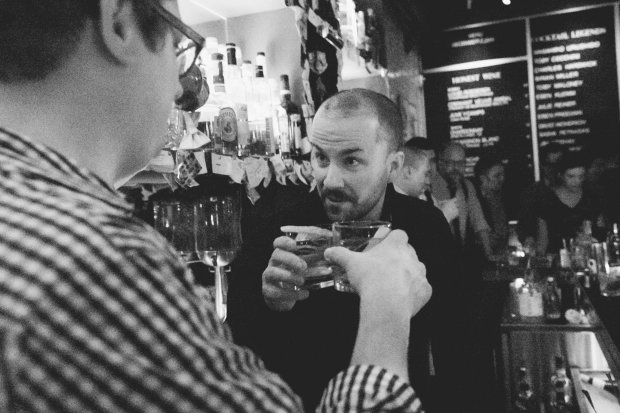 Jim Meehan is recognized as one of the country's top bartenders. The cocktail pro made a name for himself at his legendary New York City bar PDT, and took home the James Beard Foundation's first ever Outstanding Bar Program Award in 2012. He is also — as of this past autumn — a resident of Portland, Oregon. And he's wasting no time in planning his next moves.
According to Eater, Meehan will work the bar at creative hot dog pop-up Stray Dogs at Big Trouble this Tuesday, February 17. He'll mix alongside former colleague Sean Hoard on a number of cocktails using Commissary syrups. Meehan reveals he's also hard at work on his second book, Meehan's Manual, a guide to the hospitality side of bartending that's due out in the fall of 2016. Additionally, he's close to releasing a PDT cocktail app.
As for opening a bar (or restaurant) of his own in town, Meehan remains tightlipped. He mentions that he first wants to "pay his dues" to Portland before embarking on any projects. As such, he's spent many of his recent days sampling the city's ever-evolving food and cocktail culture. That being said, it's only a matter of time before the Rose City has its very own venue to sample the magic of Jim Meehan.
Read these stories about Portland on Food Republic: