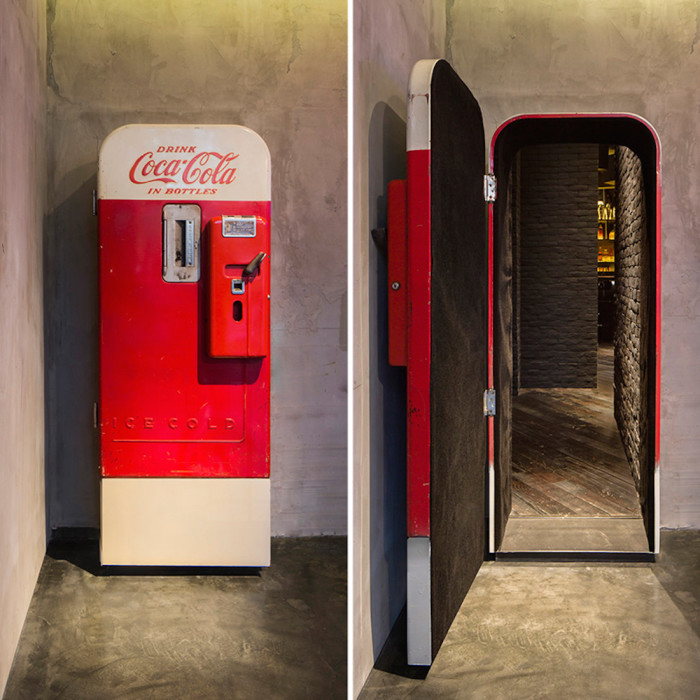 We've seen various iterations of the old-timey speakeasy with a wink-wink secret entrance, yet there's something enduringly fun that keeps these enterprises packed with patrons. And while it's true that Shanghai's latest version, Flask, probably is no more a secret address than the White House, the execution definitely earns our praise for maintaining that clandestine feeling.
Designed by Alberto Caiola, who oversaw the concept and interior design, as well as the branding strategy, Flask resides on the other side of The Press, a sandwich shop situated in Shanghai's former French Concession district. Separating the two spaces: an old-school Coca-Cola vending machine.
Caiola designed both spaces to showcase a synthesis of industrial and modern design elements (cement walls, minimalist details, stark lighting). While The Press bears a look that's decidedly contemporary — futuristic, even — Flask gives plenty of nods to the speakeasy of yore (Chesterfield furniture, a shelf lined with unmarked 25-liter whiskey bottles). For a nosh and a cocktail or two, travelers to China should definitely add this sandwicherie-slash-watering hole to their list. In the meantime, the rest of us might want to pay a visit to one of New York's originals, PDT.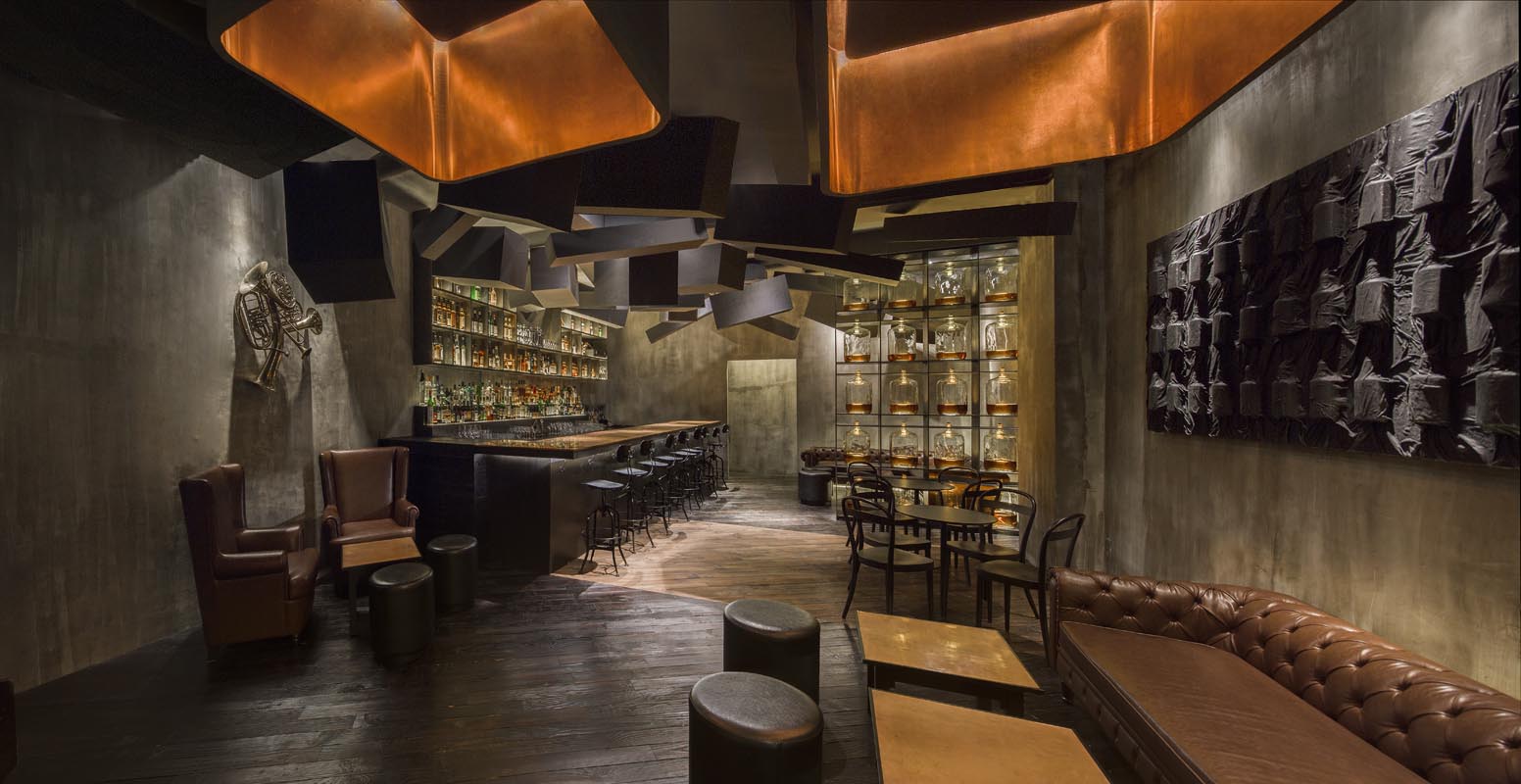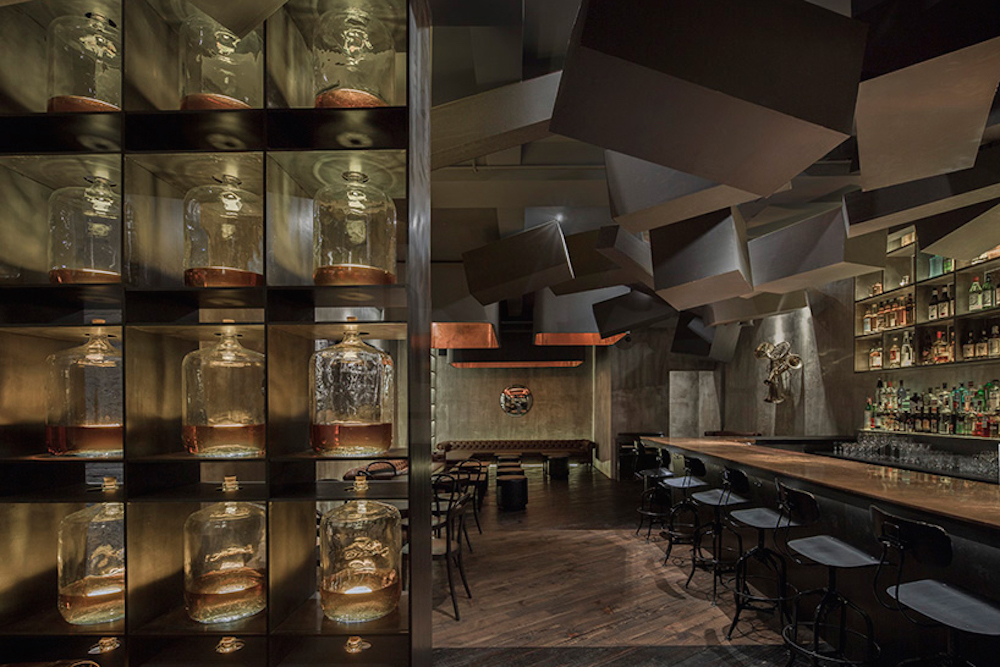 More bar design on Food Republic: