The bright Marseille sun is smiling down on Antoine Siffrein-Blanc as he takes rapid drags from a cigarette and checks his iPhone. There's too much to do at his four-month-old market and food hall, Les Halles de la Major, which includes but is not limited to the French actor Jean Dujardin walking the red carpet — past the king oyster mushrooms and artisanal ice cream — for the premiere of his latest film that very evening. Food has always been an event in France — sit down for even the most basic meal in Provence and it will morph, via very good wine, vegetables, slow-roasted lamb and insanely fresh seafood, into a three-hour affair. But to host a world movie premiere with one of the country's most famous actors at what is essentially a fancy grocery store is very, very un-French.
"This is like a new breath of oxygen," says Siffrein-Blanc, pointing to the nearby Villa Mediterranée and MuCEM (short for Museum of the Civilisations of Europe and the Mediterranean), anchors in the city's facelift that was capped by being named a 2013 European Capital of Culture. Marseille? The Provencal port town with the sketchy past? The city you avoided during your holiday stops to nearby Aix-en-Provence or Avignon? Mais non! Marseille is a happening city, supported by not just the nearly $800 million of public and private money that has been spent, but a community of young entrepreneurs tasked with re-building the city using ancient bones that date back to early Greek settlements in 600 B.C. For Siffrein-Blanc, food is the answer.
The idea started in New York City, where the Frenchman visited his in-laws regularly. His favorite place was Chelsea Market, a sprawling 1890s factory converted into office buildings and a string of food-related retail shops and restaurants. "I love, I love, I love that place. It was fabulous for me." Soon Siffrein-Blanc was back in Marseille and quickly making plans. Teaming with a business partner, as well as using a considerable amount of his own personal funds, he secured the markets' current location at the Les Voûtes de la Major — the vaults of the Major Cathedral — and started recruiting his lineup of vendors.
Make no mistake, walking into the spotless two-level space is a journey through the food and drink of France, specifically Provence with a quick stop in Lyon. So, there are no pad Thai stands or upstart barbecue pits. "These are my definition of the foods of France," he says, confidently, as a server pours a glass of pale wine from nearby Cassis. Before taking a seat at the upstairs dining room, where customers carry their plates and containers and are served wine and other drinks by the friendly staff, Siffrein-Blanc gave us a tour: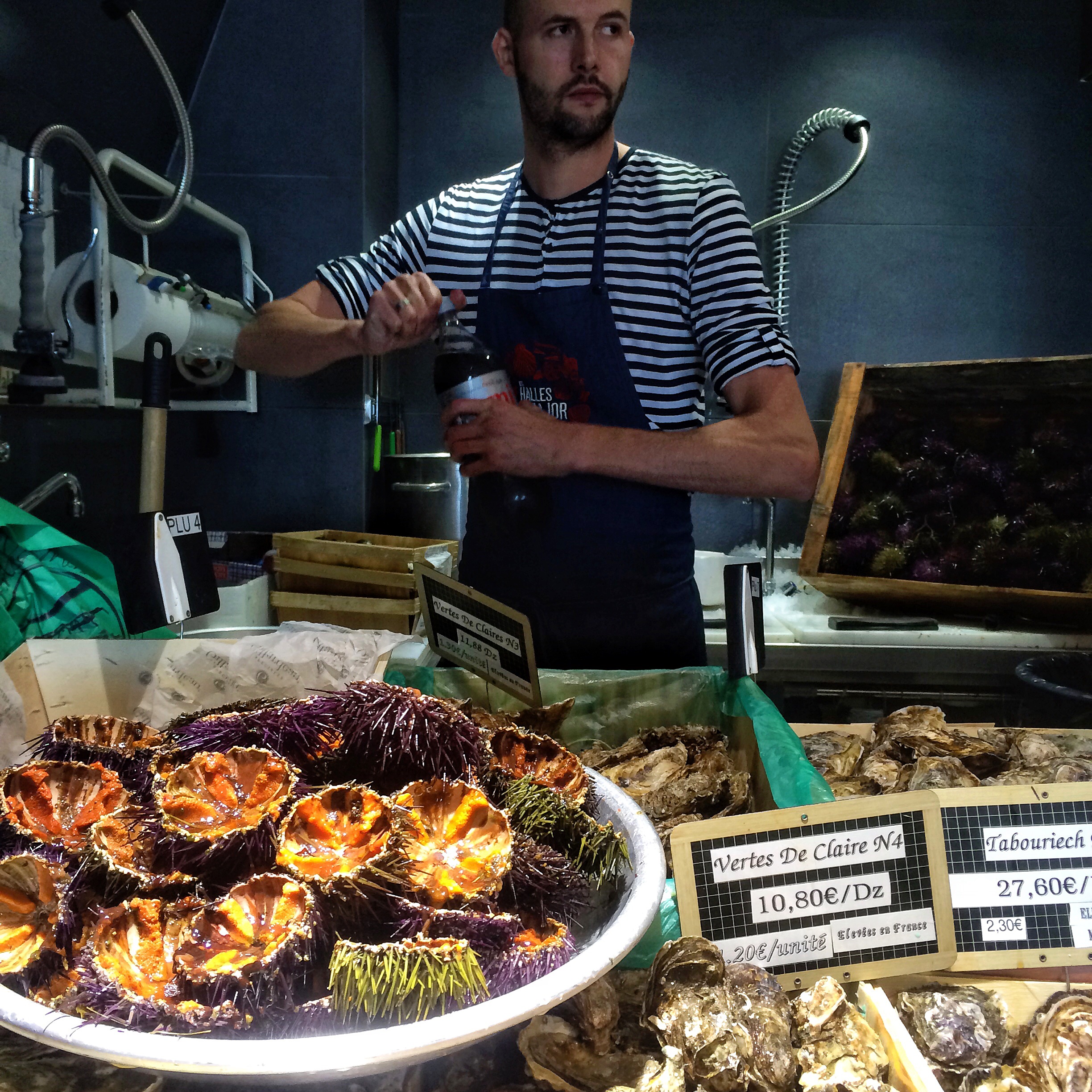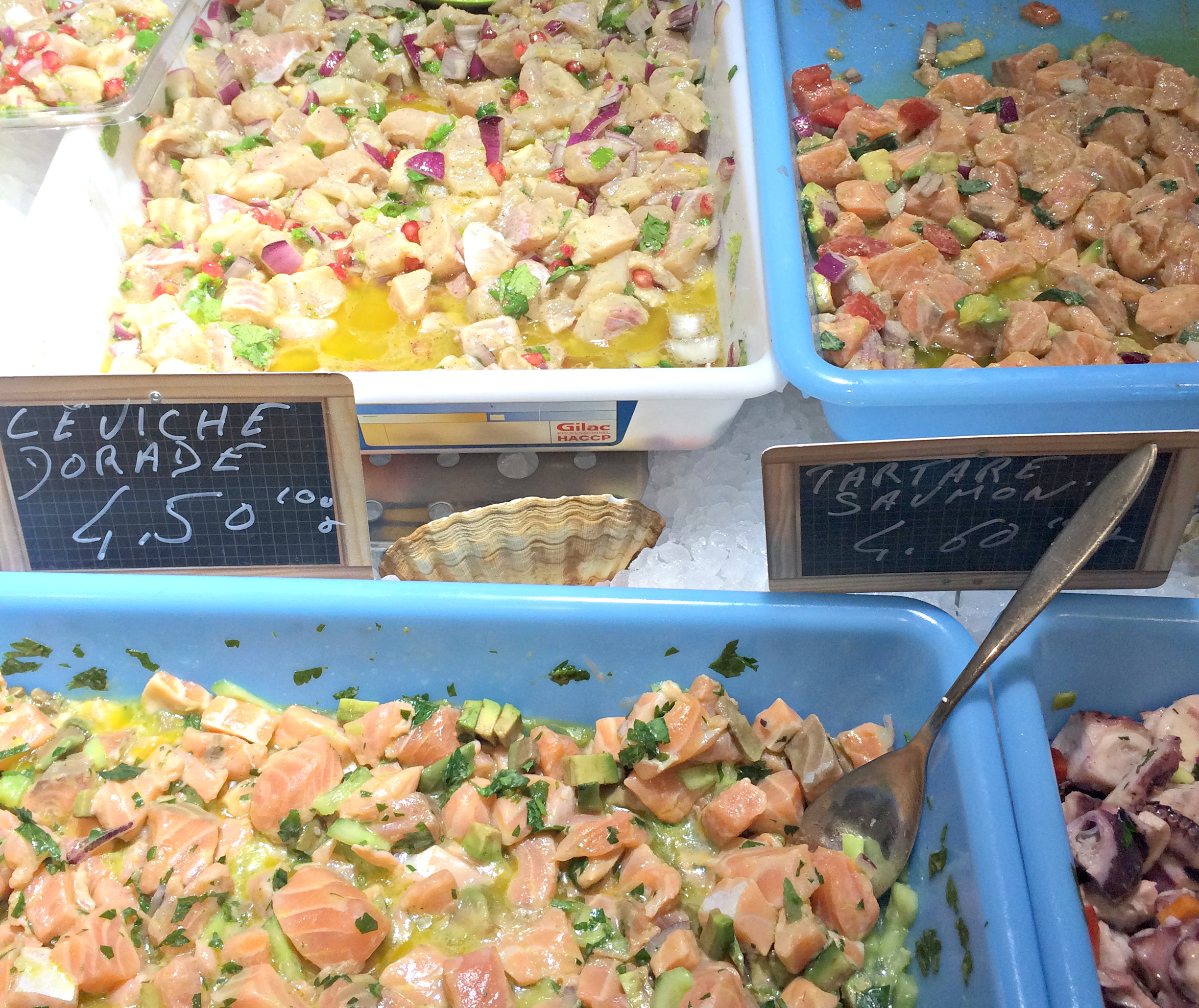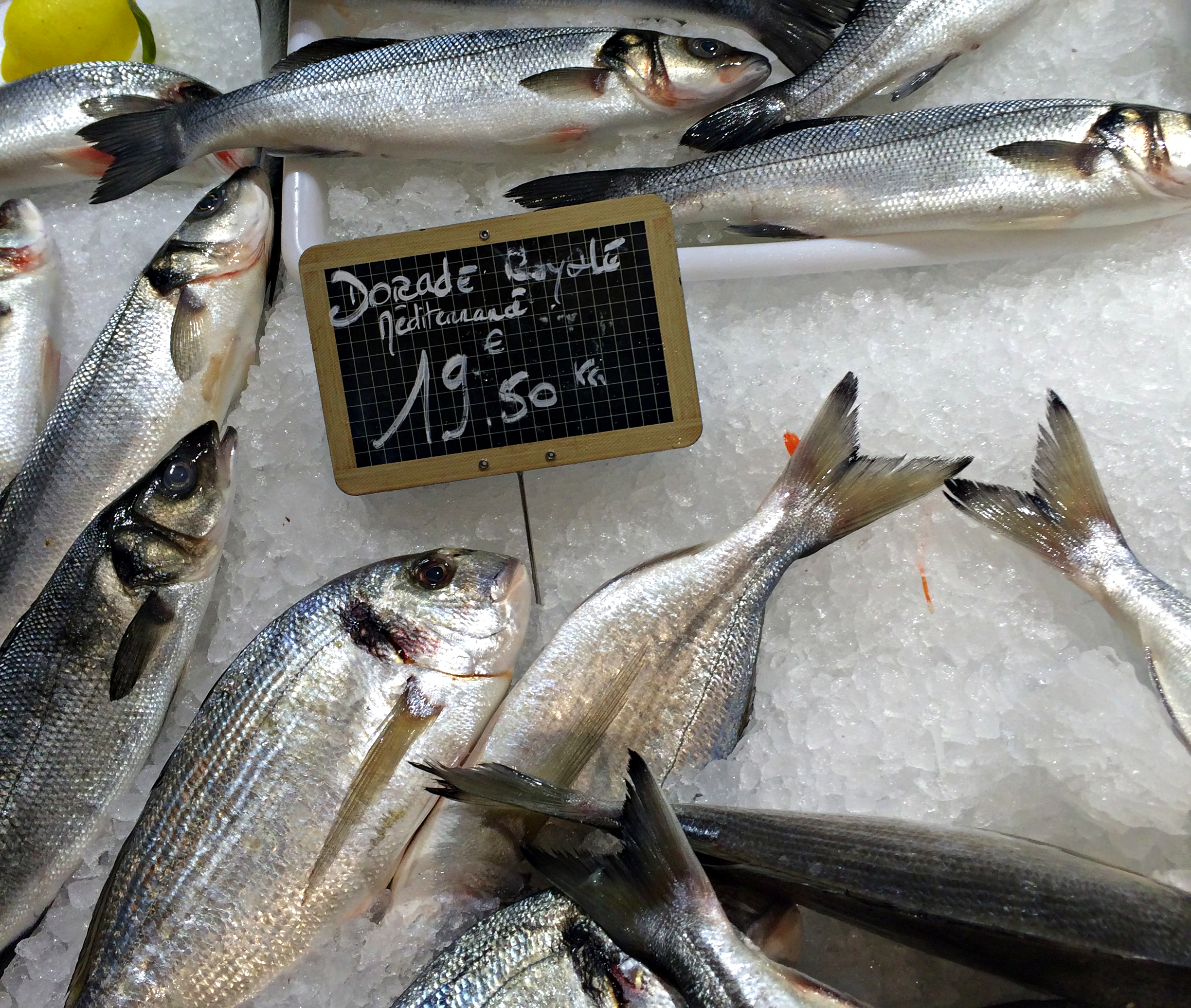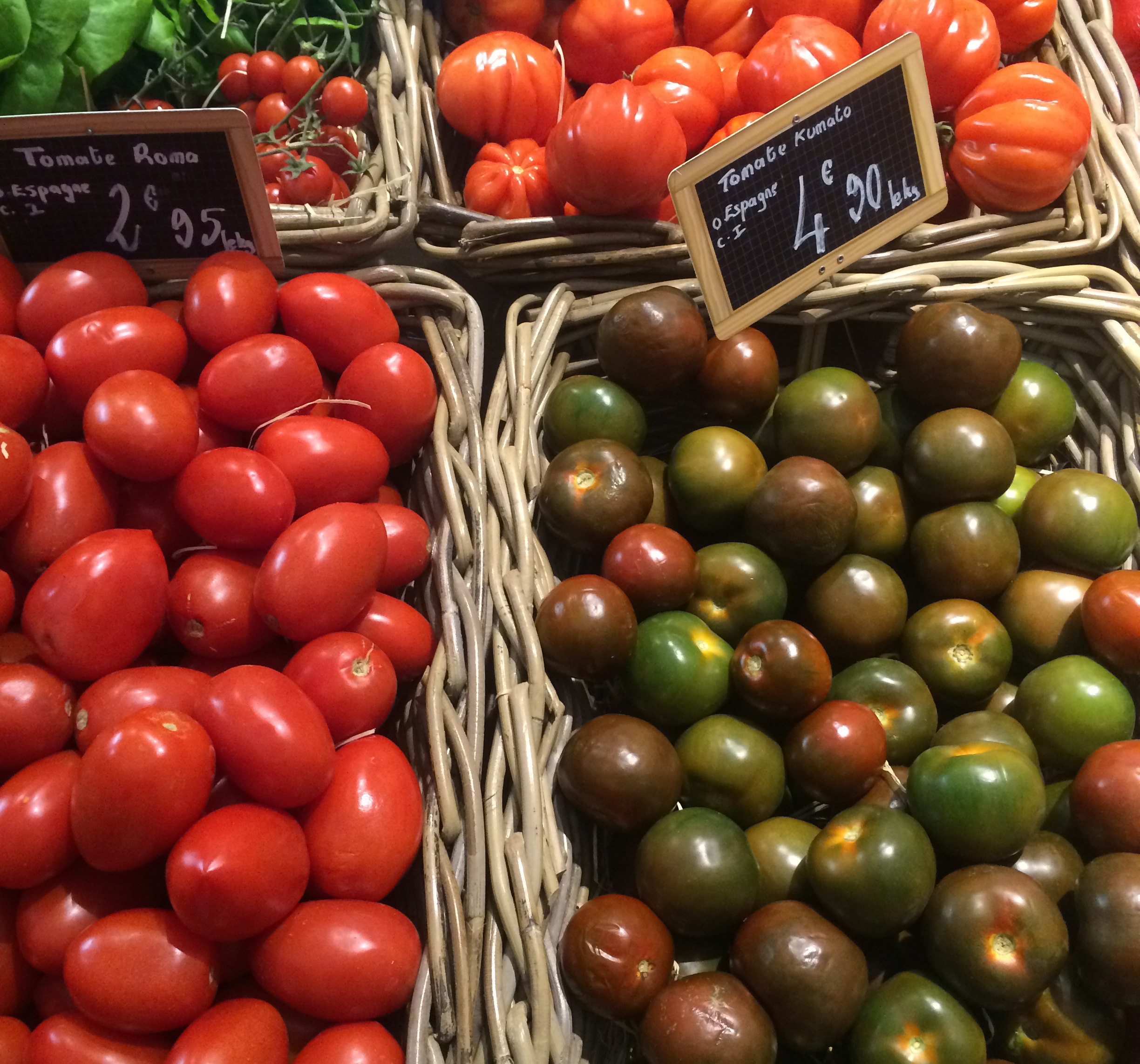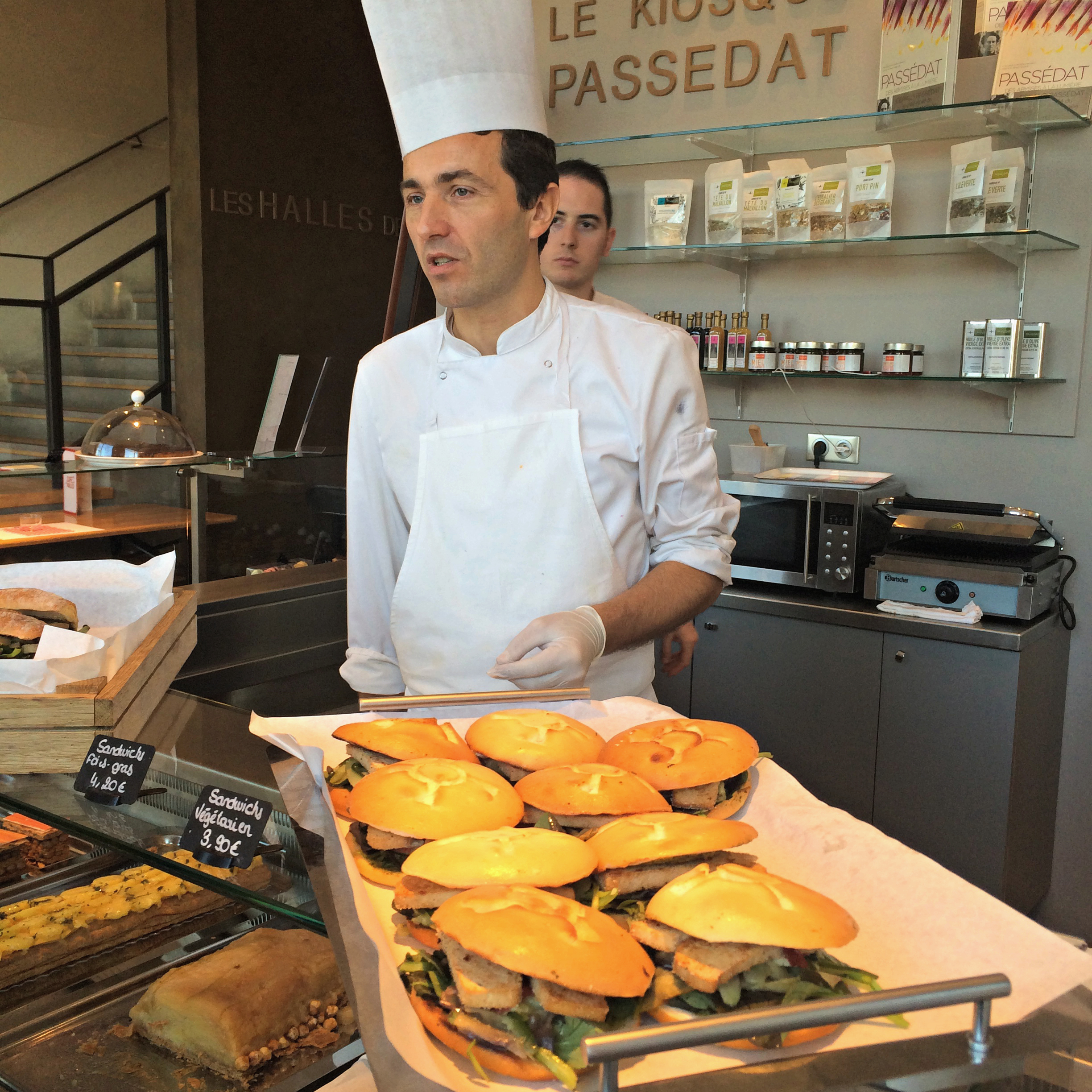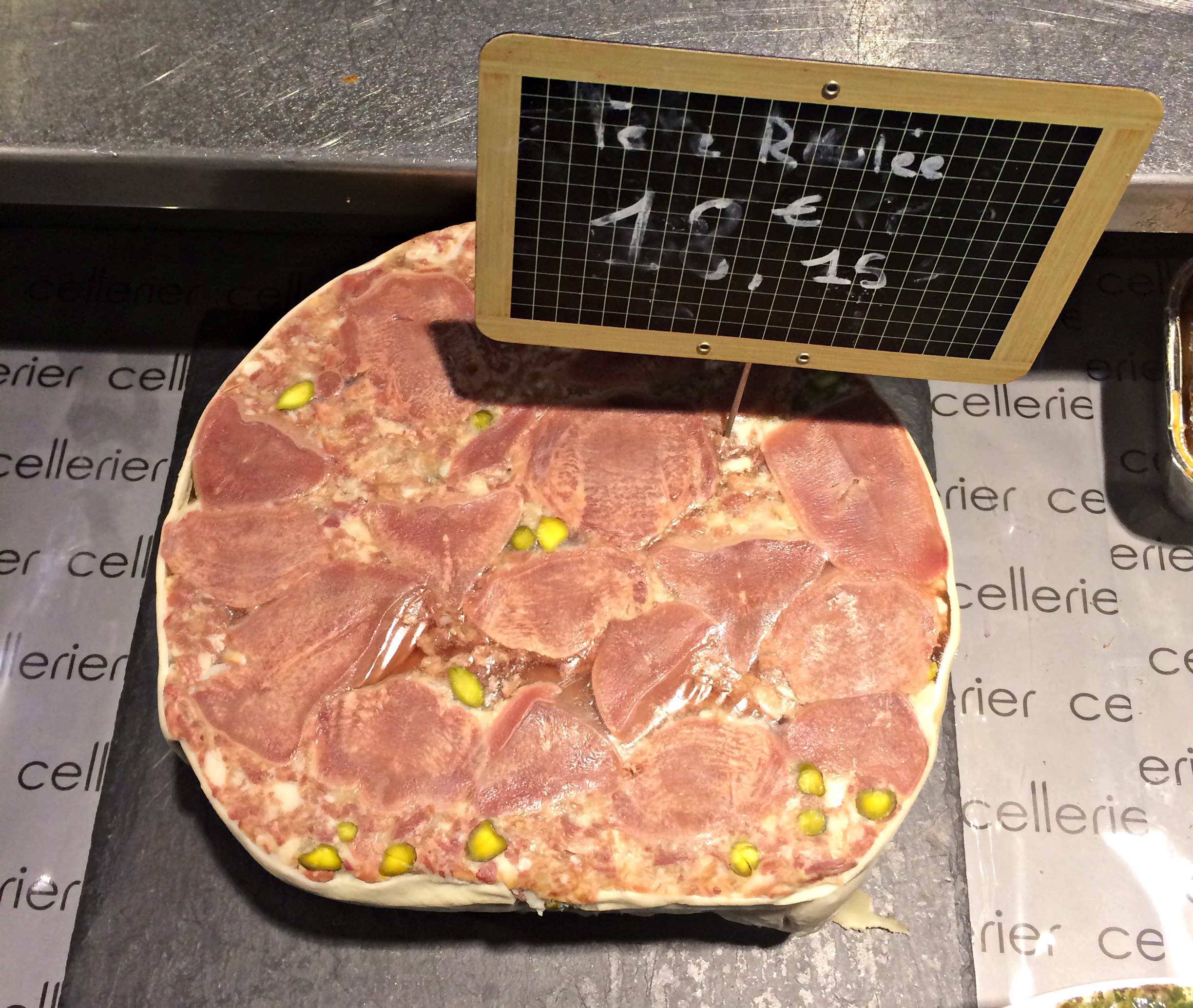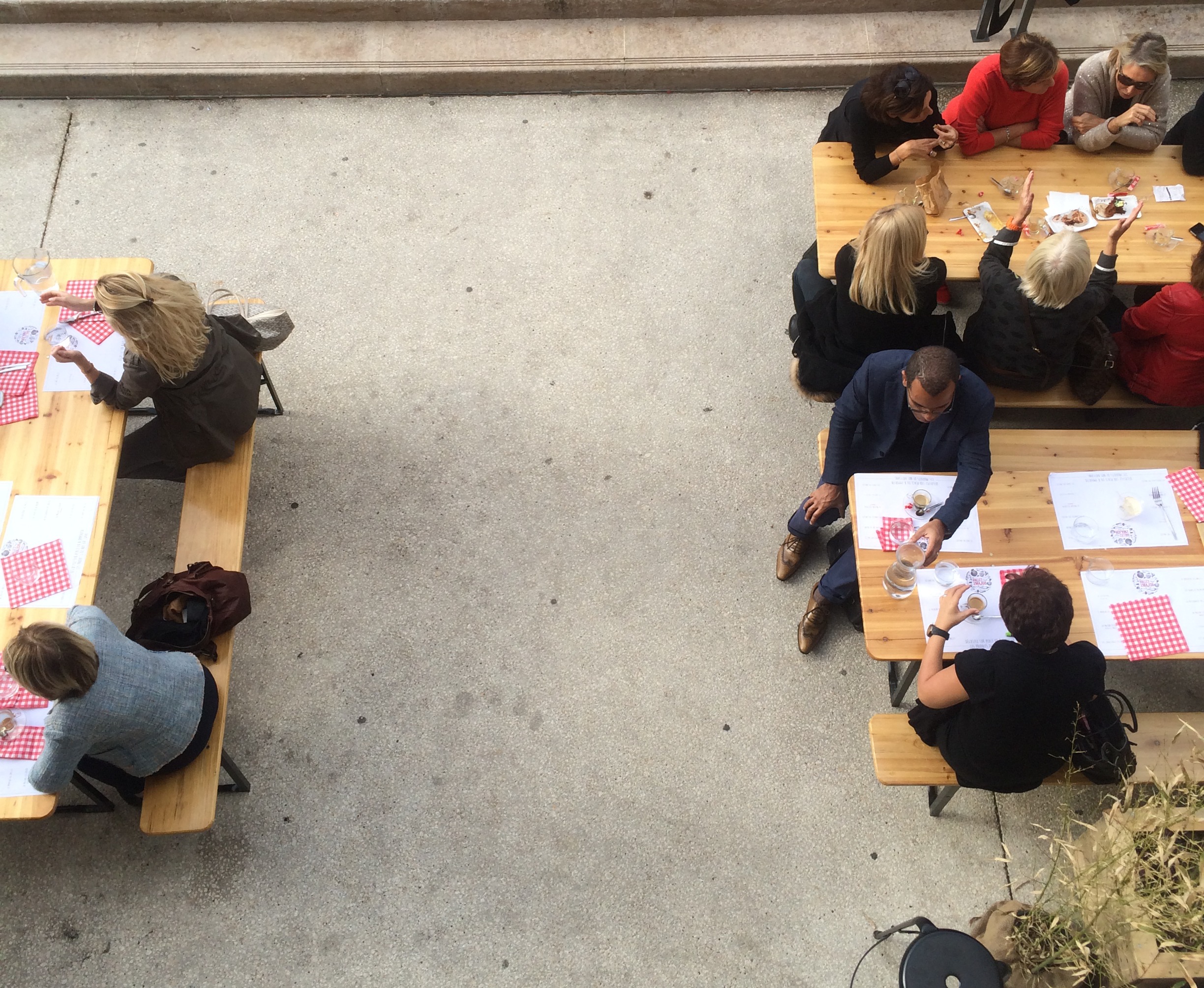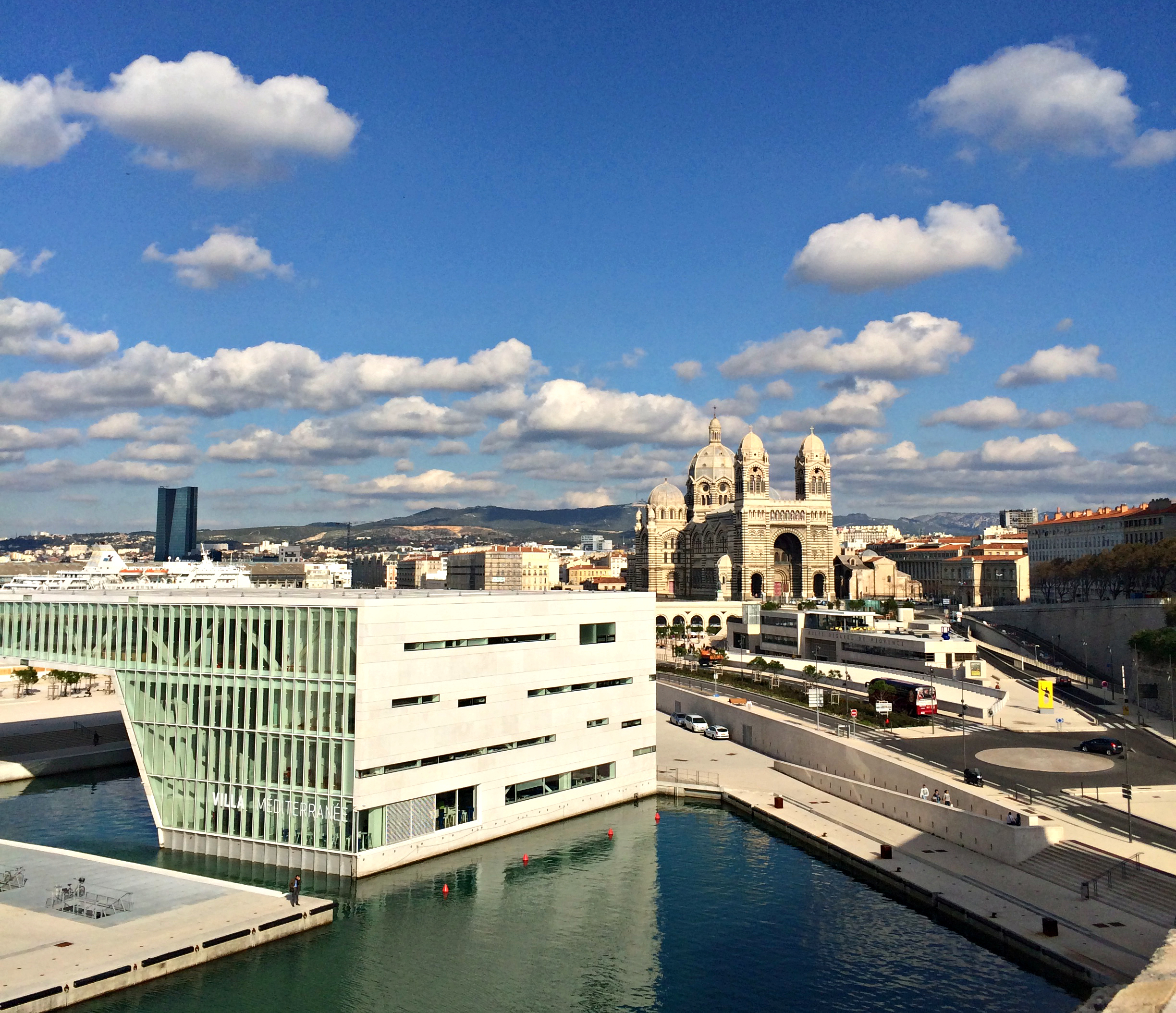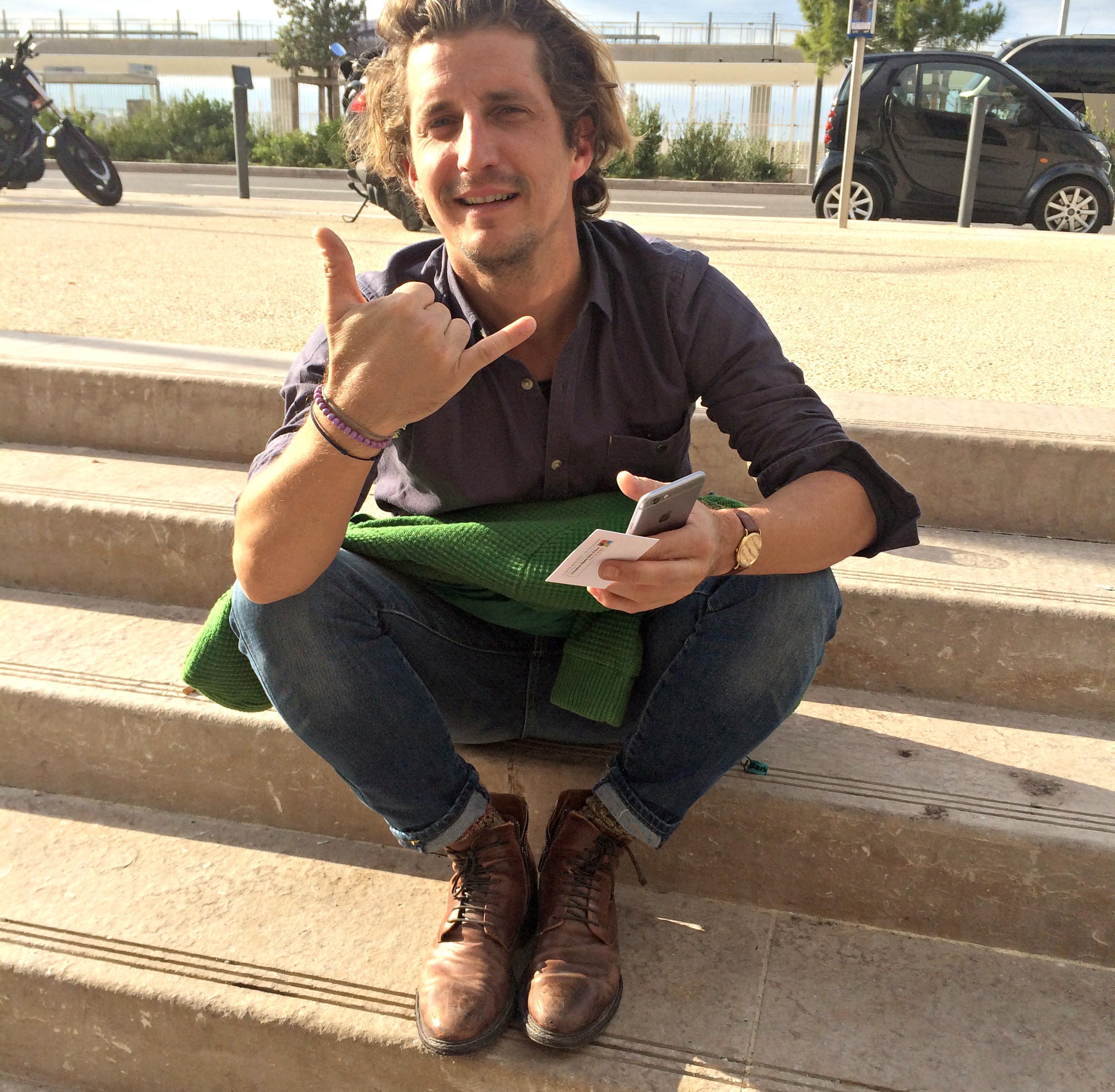 Here is a list of all the current vendors as of this writing, which 
Antoine Siffrein-Blanc expects to grow to over 20 in the future. For an updated list, and a calendar of public event, visit the hall's official website (available in English).
Le Café des Halles: a brasserie run by chef Julien Bottela.

Les Glaciers Marseillais: Jérôme Cellier, artisan ice cream maker and pastry chef with 20 years experience.

La Poissonnerie des Halles de la Major: Patrick Torres and Éric Castro sells fresh fish from the Atlantic, rivers and the Mediterranean.

Les Coquillages des Halles: Recognised for the quality of its products and service for over 20 years, Nico Coquillages has set up a fine shellfish counter.

La Maison Cellerier Fromagerie: This producer and curator of fine cheeses, already a celebrated figure at Les Halles Bocuse de Lyon.

Le Primeur des Halles: A regional specialist in direct-to-customer fruit and vegetable sales, Le Primeur des Halles maintains close ties with local producers and is a guarantee of freshness.

La Casertane: This Italian fine foods store, with a stand-along store in Marseille, offers a wide range of fresh Italian foods.

La Maison Cellerier Spécialités Lyonnaises: A provider to many starred restaurants,  La Maison Cellerier is dedicated to specialities from Lyon and traditional cold cuts and cured meats.

Les Tapas des Halles: An undying tapas lover, Julien Botella invited Marseille-based self-taught chef Thomas Hallier to bring some of his tapas bar to Café des Halles.

Le Kiosque – Pastry Shop: 3-star and highly-lauded chef Gérald Passédat and his head pastry chef run this pastry shop.
 
This post has been brought to you by our friends at the France Tourism Development Agency: