Fall Preview 2014: 9 Major Restaurant And Bar Openings In Chicago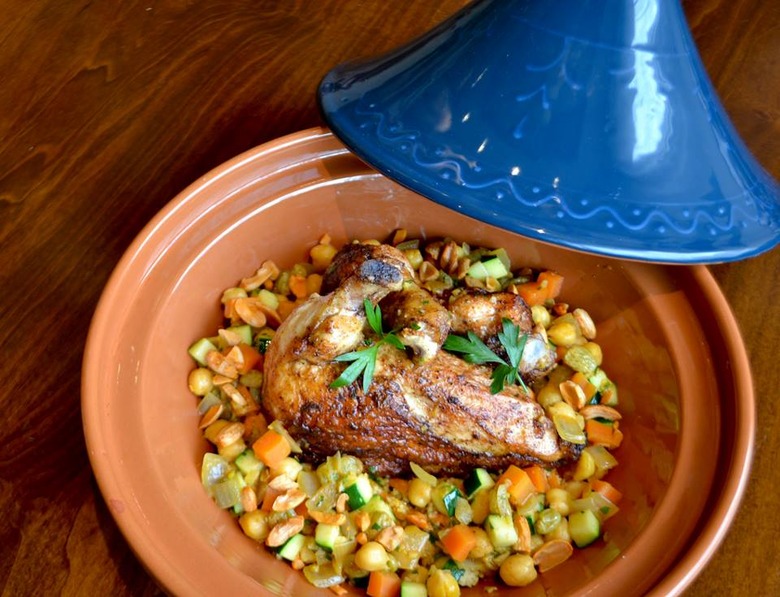 Chicago's dining scene is all about democracy — a blend of high and low cuisines, international influences and a broad mix of tastes and styles. So, it makes sense that both casual bite-and-a-beer spots and pinkies-up-small-plates openings land on our "most anticipated" list with equal fervor. From new restaurants by the city's most prestigious chefs to burger joints and re-conceptualizations of the neighborhood tavern, here are some of the most notable openings that will happen this fall in the Windy City:
1. Momotaro
Yet another high-profile addition to the burgeoning West Loop, the restaurant group that brought us Girl and the Goat, Boka, Balena and others will introduce a new Japanese restaurant with not one, but two chefs running the show. Executive chef and partner Mark Hellyar, who honed his chops in Washington, D.C., will oversee the hot menu, with a sushi station falling under the purview of Jeff Ramsey, who comes to town from Tokyo's tiny but Michelin-starred Tapas Molecular. The two-story restaurant will feature inventive small plates and unusual selections of globally sourced fish. Cocktails, sake and Japanese whiskey will play a prominent role at the basement izayaka to cater to the happy hour crowd in search of a snack and a sip. 820 W. Lake St.
2. The Northman
Cider fever is slowly but surely spreading across the nation, and Chicago will be the proud recipient of its first ever cider-focused pub this fall. Curated by the team behind successful craft beer/whiskey bar Fountainhead and neighborhood joint The Bar on Buena in Ravenswood, The Northman will carry more than 100 ciders distributed via draft, bottle and cask. Wine, beer and spirits will also be available and chef Cleetus Friedman will helm the "warm, hearty" European-inspired pub fare. 4337 N Lincoln Ave.
3. Tippling Hall
The latest manifestation from the prolific Mercadito Hospitality Group (Mercadito, Tavernita, Mercadito Fish and more) puts creative cocktails at the forefront, with a drinks-driven menu led by the world-traveling Tippling Bros. Paul Tanguay and Tad Carducci. Kegged cocktails, "sloshies" made with fresh ingredients and a list of more than 20 made-to-order cocktails represent the tip of the libation iceberg, with wine, beer and "other surprises" also in store for thirsty patrons. To buffer all the booze, the menu will feature a mix of international flavors and street food-inspired snacks. 646 N. Franklin St., Ste. 200, facebook.com/TipplingHall
4. The Kitchen
Slated for an October opening in the historic Reid Murdoch building in River North, The Kitchen is described as "bistro with a seasonal menu featuring simple food that is consciously sourced by its chefs." Run by a Colorado-based restaurant group, the Chicago location is the company's first outpost to open outside of the Centennial State. But, the group is no stranger to Chicago, as its non-profit arm installed a series of "learning gardens" that will be donated to area schools every year moving forward. Chef Johnny Anderes, a seasonal-cooking pro with a resume that includes Telegraph and Avec, will man the Kitchen's, um, kitchen. And, there will also be a raw bar and wine room. 316 N Clark St., thekitchen.com
5. Bascule
The upcoming Little Italy/University Village area wine bar will be armed with double the pedigree of your average grape-centric hangout. At the helm are Jason Prah (Arcadia) and Scott Harney (Eno Wine Room), who come to the project with a combined nine years of "2 glass" awards from Wine Spectator between them. Harney says Bascule will focus on international varieties, with glasses starting at $6 and bottles for $20 and up. Wine on tap, small plates and snacks, as well as a wood-burning oven for "everything from clams to chicken" will buffer the vino-forward program. "Think Michelin-star service at neighborhood prices," says Harney. 1421 West Taylor, basculewinebar.com
6. Shake Shack
Remember what we said about democracy? In this case, the food comes in the form of burgers that harken back to the golden age of roadside stands. Shake Shack, the rapidly expanding fast-casual concept from New York-based restaurateur Danny Meyer, presently boasts locations across the globe. Current plans call for Chicago to have not one but two locations, with the second slated to open in 2015. Expect lines for the cult-status burgers, local craft beer, wine and frozen custards. 66 E. Ohio St., shakeshack.com
7. Villains Chicago
Despite a delayed reopening schedule (Spring! No, wait. Summer! Fall!), Chicagoans are still simmering with excitement for the transplanted Villains to finally open. The laid-back burger joint moved across the street to a space with a more industrial feel as a nod to the neighborhood's history, and has brought on executive chef Dennis Stover from reputable spots The Publican, Big Star, Longman & Eagle and Hot Chocolate to infuse new life to the food menu (which will also expand). The beverage program will center around craft beer, with 40 craft beers on tap, served from a dual-temperature cooling system to ensure each beer is poured to the perfect degree. 730 S. Clark St., facebook.com/villainschicago
8. The Drifter
There's plenty of mystery surrounding this new River North bar, which will nestle in beneath the Green Door Tavern. Helmed by former Drawing Room and The Gage bartender Liz Pearce, with the help of Annemarie Sagoi of the Dawson, the tiny bar (10 seats; total capacity: 50) will be a welcome respite from the nightclub-driven neighborhood. Expect to see a small, rotating list of savory cocktails, beer cocktails and "other surprises" for libations. And while others have reported built-in space for a burlesque stage, Pearce clarifies that it's "really more of a focus on bizarre or 'era-appropriate' entertainment, with a variety of features." She says we could count on it being "raucous, fun and very true to its roots." 678 N Orleans St., facebook.com/thedrifterbarchicago
9. The Betty
Some say that Chicago already has its fair share of "upscale taverns" to choose from. But, if Bangers & Lace provides any clues as to the quality of beverages and décor we can expect from Footman Hospitality's latest project The Betty, we're on board. Expect all the trappings of modern-but-vintage watering holes, with reclaimed materials and ambient lighting in the 5,000-square-foot space, located next to the Publican. Chef Rachel Dow will craft small plates to accompany a cocktail-heavy menu, with wine by the glass, a substantial bourbon list and craft beer. 839 W. Fulton Market, thebettychicago.com
More Fall Previews on Food Republic: