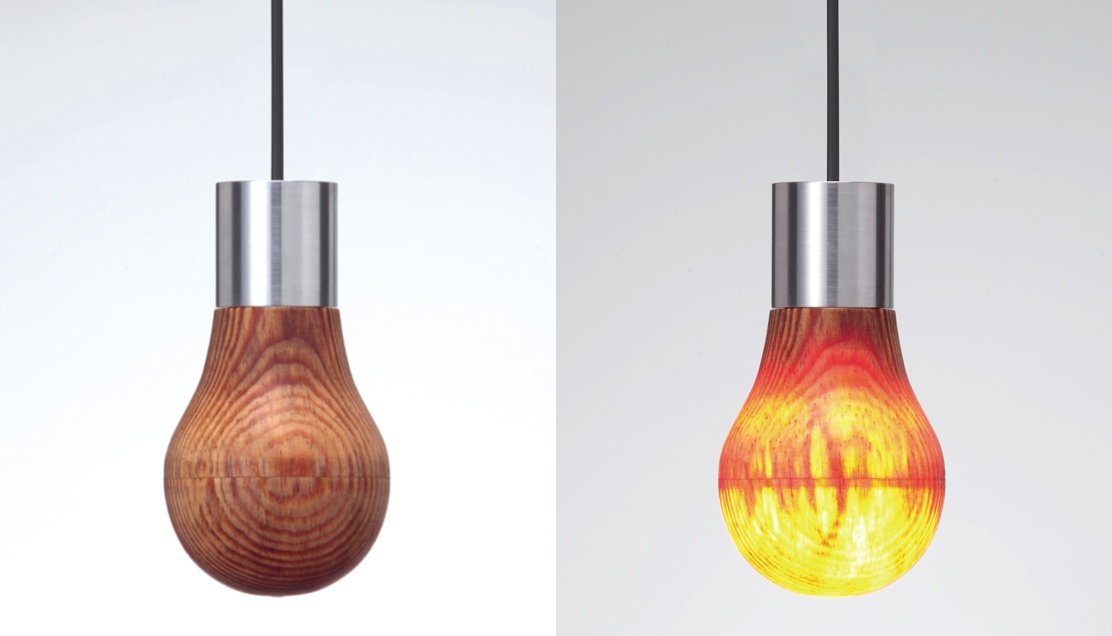 As if it wasn't brilliant enough that LED lightbulbs are now being produced in the Edison-bulb style, here's a whole new reason to get excited over innovations in lighting design — and it's a totally unlikely one. In an awesome display of modern technology blended with flawless craftsmanship that's been perfected over the centuries, Kyoto-based designer Ryosuke Fukusada created an LED lightbulb for Ledon carved from pine wood. And more than its jaw-dropping looks, it actually illuminates — to stunning effect, we might add!
Working with craftsman Yuki Ayabe, Fukusada employed a traditional Japanese lathe-turning technique to carefully whittle the bulbs from 100-year-old pine. The walls measure a mere two to three millimeters thick, at which the light is able to shine through the wood without compromising the strength of the bulb itself. Besides being the obvious better choice for energy efficiency, long-lasting LED was also the only choice for the bulb type as it doesn't overheat.
Each bulb requires one and a half to two days to carve, making their limited-edition status and lofty price tag (approximately $2,600 dollars) pretty unsurprising. Whether or not we'll ever see more accessible, mass-manufactured versions in the marketplace anytime soon, Fukusada's stunning designs deserve every bit of admiration from afar.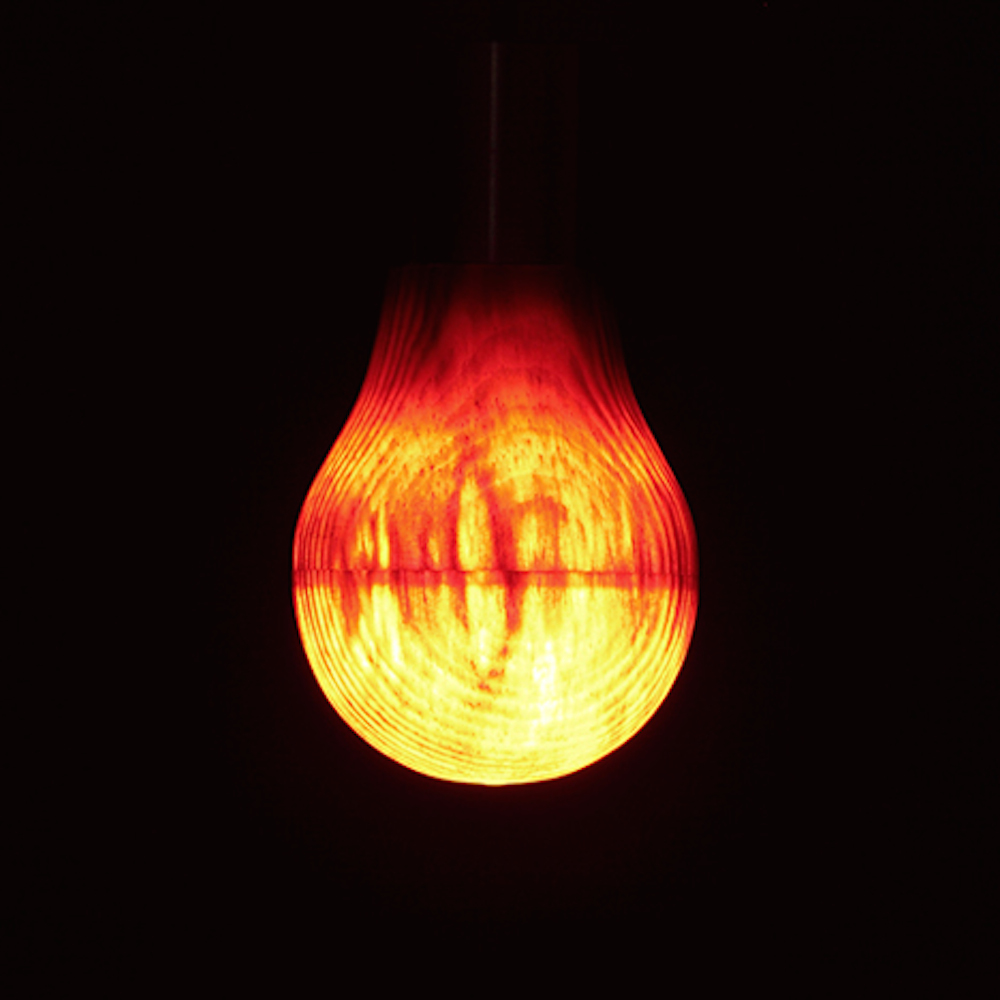 More design finds on Food Republic: