Chocolate Bars Inspired By Jackson Pollock, Maybe An Acid Trip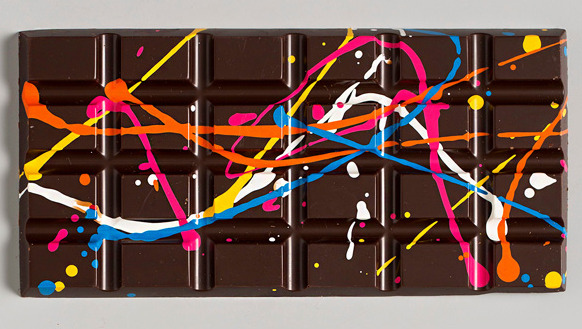 Check out these chocolate bars we came across from Mexican design boutique Unelefante. The shop collaborated with local chocolatier and chef Jorge Llanderal on a series of chocolate bars inspired by the American abstract expressionist Jackson Pollock. The duo recreated the artist's iconic style by hand-painting cocoa butter with all-natural food coloring. The bars are made of 55% Colombian cocoa concentration, making them not only stunning but also rich in flavor. The collaboration has grown to also include a line of chocolate inspired by crayons.
Pick up a few bars, here. ($32 per 3 bars), and check out the photos, below.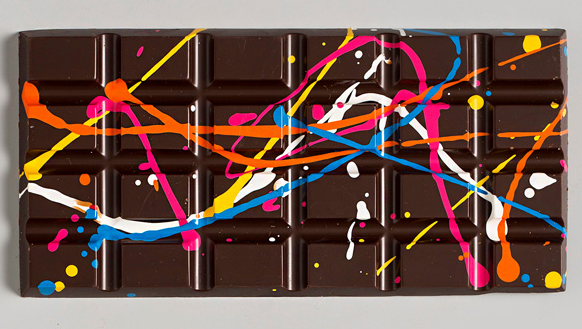 The collaboration between Unelefante and Jorge Llanderal.[/caption]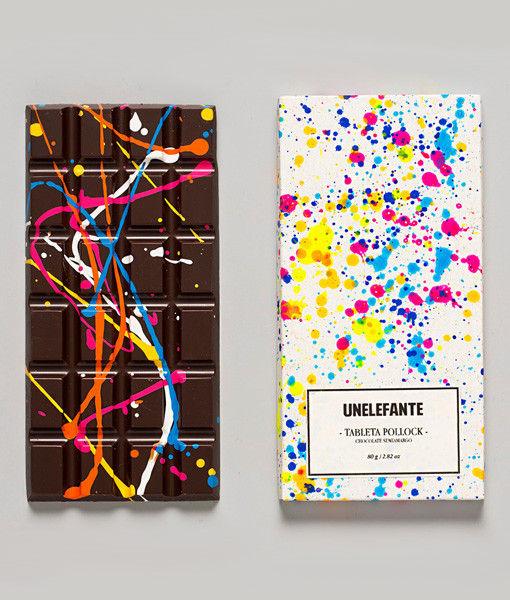 Vivid colors on chocolate mimic Jackson Pollock's style.[/caption]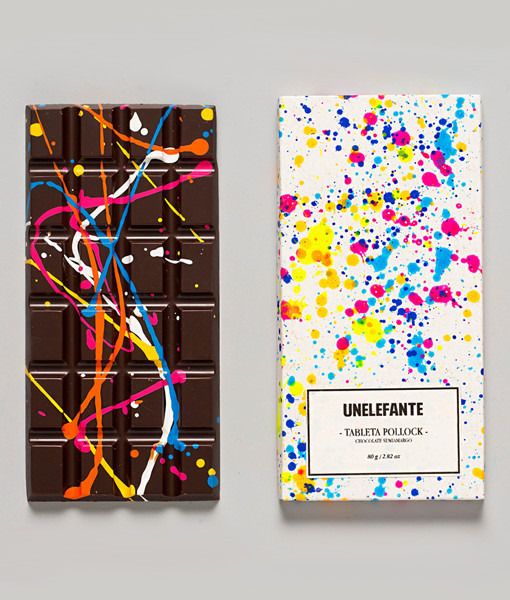 The new line of chocolate inspired by crayons.[/caption]