Infographic: How To Eat A Lobster

It certainly feels like summer is already here on this beautiful Friday afternoon at Food Republic HQ in Midtown Manhattan. With the season officially beginning on June 21st, we've even put together a list of 20 things we're looking forward to over the next few months. If there's one food item that we're particularly anticipating the arrival of this summer, it's lobster. Nothing quite rings in the summer months like a buttery lobster roll (we won't start the debate of Maine vs. Connecticut just yet), eaten dockside and washed down with a summer ale. For the more adventurous eater, that roll can be substitued with a whole lobster, taken apart methodically and sucked down limb-by-limb.
Not quite an expert in this field? Our friends at New York's North River Lobster Company have got you covered with this step-by-step guide to eating lobster. Take a look below and be sure to let us know of any critiques and personal preferences in the comments section!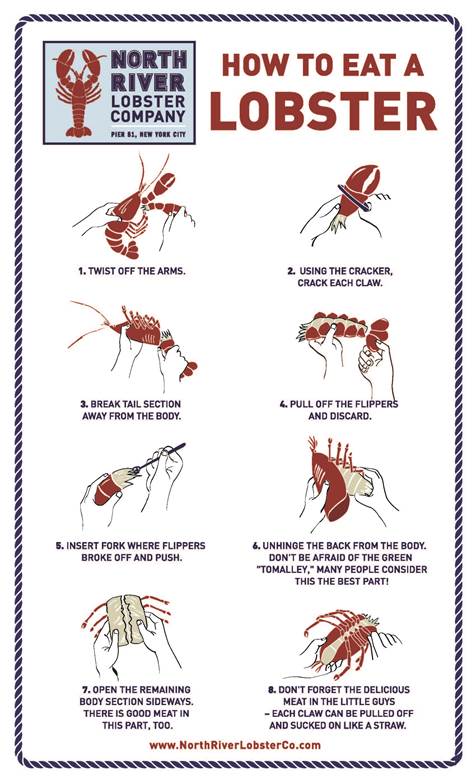 Read these lobster stories on Food Republic: