We're Getting Serious About Butchery And Charcuterie On Food Republic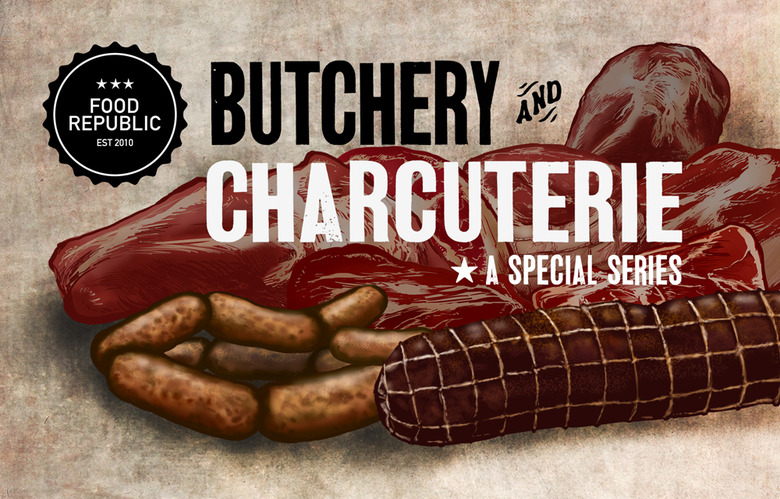 For the next few weeks, maybe longer, we're going to run stories on butchers, charcutiers and the world of meat. Good meat. Why? Well, artisanal butchery and charcuterie are certainly what you'd call trends, but there's something deeper going on here. Young guys and gals are entering these meat-centric fields not because it's trendy, but because as tastes evolve, so does the practice of preparing meats.
What this means is that for many living in cities and points beyond, whether home cooks or semi-pro restaurant patrons, the meats appearing on the plate are increasingly sourced responsibly, butchered to avoid wastefulness, and — in the case of charcuterie — preserved, in part to ensure that no part of the animal is going to waste.
Over the past few weeks, I've personally visited a charcuterie maker in upstate New York, purchased responsibly sourced bacon and grass-fed beef from a farm and from Whole Foods in Brooklyn, and I've discussed butchery and charcuterie with several well-known chefs from the South to the Northeast to California. The takeaway is that it's the most exciting period in our lifetime for carnivores, and, in this series, accessible by clicking the Butchery & Charcuterie tag at the top left of any associated post, we hope to share the most significant stories with you.
These stories will begin appearing today, but in the meantime, here are some of our butchery and charcuterie greatest hits: