14 Famous Vegans, And Why They're So Badass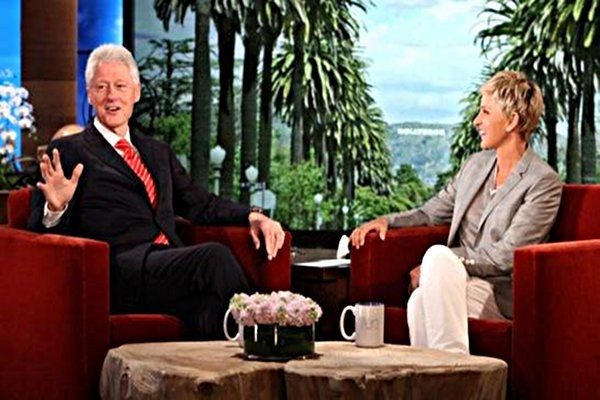 In the record store of culinary ideologies, veganism is filed somewhere between Deathcore and Free Jazz. Any dietary regimen that requires such commitment and social strategy ("That roast beef does look delicious, but I'm cool with just almonds, thanks") is neither easy nor for everyone. But thanks to films like Knives Over Forks, chefs like Chloe Cascarelli and Tal Ronnen, and waves of celebrity endorsements, vegan awareness is on the rise. So who are the famous faces adopting a curds-and-whey-free lifestyle? From political powerhouses to Olympic gold medalists, here are 14 famous vegans committed to making the whole world their oyster mushroom.
1. Ellen DeGeneres, Talk show host. Bragging right: Served an all-vegan menu at 2008 wedding to longtime love Portia de Rossi.
2. Al Gore, U.S. Vice President, 1993-2001. Bragging right: Veganism surfaced when Gore pledged support for plant-based mayonnaise, part of his commitment to revolutionize U.S. egg industry.
3. Steve-O, Jackass star. Bragging right: Went vegan while getting sober in 2008. Admits many stunts are harder to complete now that he is clean, sober and vegan.
4. Rosanna Davison, Miss Universe 2003. Bragging right: Turned vegan before training for the Galway Ironman.
5. Fiona Apple, Grammy Award–winning singer-songwriter. Claim to fame: A committed animal rights activist as well as vegan, Apple canceled a South American tour in 2012 to nurse her ailing pit bull, Janet.
6. Mike Tyson, World heavyweight champ. Bragging right: Switching to veganism enabled Iron Mike to lose 100 pounds, focus on his family and quit hookers and cocaine.
7. Russell Simmons, Media mogul. Bragging right: His 15-year love affair with Jivamukti Yoga led him to veganism.
8. Bill Clinton, U.S. President, 1993-2001. Bragging right: Went vegan after undergoing quadruple-bypass heart surgery in 2011.
9. Joaquin Phoenix, Actor, performance artist. Bragging right: Claims to have started pursuing a vegan lifestyle at three years old.
10. Carl Lewis, Runner and 10-time Olympic gold medal winner. Bragging right: His best year in track and field, 1991, was the year he adopted a vegan diet.
11. Linda Blair, star of 1973's The Exorcist. Bragging right: Came to veganism through animal rights activism, which includes the rescue of 51 dogs from New Orleans during Hurricane Katrina.
12. James Cameron, director. Bragging right: Grows 90 percent of his family's food, including some 150 crops, at his biodynamic farm in New Zealand.
13. Alicia Silverstone, Aerosmith video ingénue, star of 1995's Clueless. Bragging right: Published organic vegan cookbook, The Kind Diet, in 2011. Raising unusually named son, Bear Blu, on an unusually administered vegan diet.
14. Petra Nemcova, model. Bragging right: Adopted a vegan diet in response to reports on global overfishing. (Take that, proselytizing pescatarians.)
Did you check out Health Living Week on Food Republic last week? Check out all the stories here.