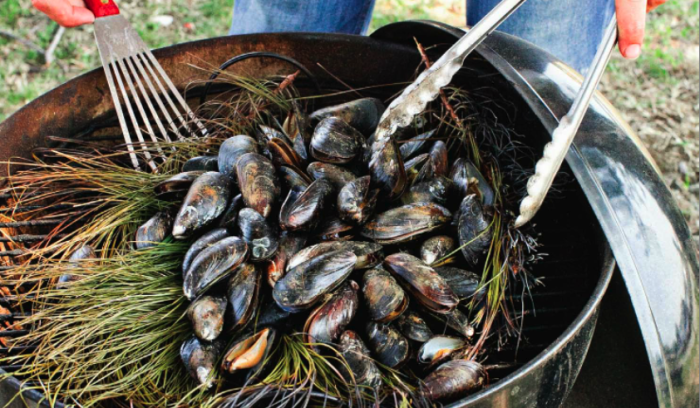 Here's the thing: white wine sauce and shoestring fries don't own "mussels and fries," okay? Let's share and be nice. It could be that BLT-style musssels with easy avocado fries is where it's at. Oh look, we just invented our new favorite pairing. Here are some other ideas.
Mussels
Fries
"Autre"
For dessert: Classic Tarte Tatin
And to drink: We'll go with beer on this one.
---