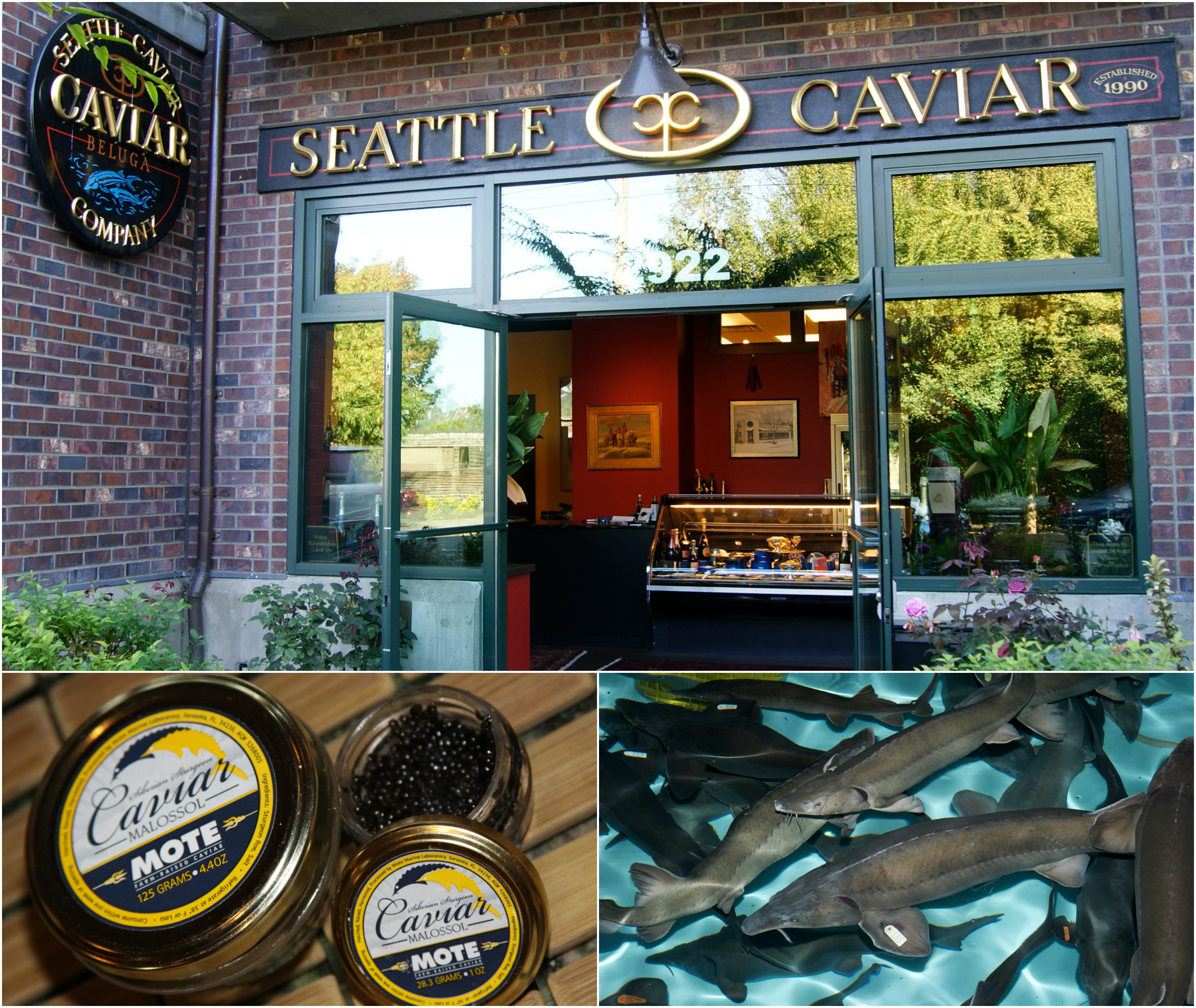 Caviar, that luxurious tapioca of the sea that seems made for the December holidays. It is the perfect foil for Champagne and sparkling wines, and it kicks off any festive meal on just the right haute note. But given its complex import laws and sky-high prices, the rarified roe has been pigeonholed as "special event food" for as long as Americans have been throwing black-tie formals. Baller breeds like Ossetra and Seyruga, for example, are harvested from aquaculture-raised sturgeon, imported, and retail for up to $125 per ounce. Not exactly fuel for the proletariat.
Related: 13 Things You Didn't Know About Caviar
But there is a revolution stirring stateside. Inspired in part by Nordic consumers, who squeeze tubes of well-priced smorgaskaviar made from smoked cod roe on weekday sandwiches, as well as our own all-American resources, a variety of U.S. fisheries are producing world-class roe at affordable prices. Now, chefs and cooks across the country are ignoring the imports and topping their dishes with a dash of American ingenuity all year long.
For proof that roe by any other name would, indeed, taste so sweet, check out these top domestic producers. All are available online and in retailers across the country, giving patriots access to affordable indulgence in any season.
1. Tsar Nicoulai Select California Estate Osetra
Wolfgang Puck and Thomas Keller are among the boldfaced names singing the praises of this California provider. The nutty, creamy roe is hand-harvested from white sturgeon raised in Central Valley, CA and Hagerman, ID. The website ships directly throughout the continental United States, and often runs promotional deals.
2. Mote Marine Siberian Caviar
Black pearls with a buttery, silky taste and minimal saltiness, Mote caviar is sustainably raised at a cutting-edge aquaculture research facility in Sarasota, FL. The caviar available in Whole Foods nationwide, through Community Supported Fisheries like Brooklyn, NY's Mermaid's Garden, and online via Browne Trading Company.
3. Seattle Caviar Paddlefish Roe
Think outside the sturgeon with this grey, silky roe harvested from a Yellowstone River-raised paddlefish. Mild and accessible, the pearls can be purchased at Seattle Caviar's storefront in Downtown Seattle, or shipped directly via website.
4. Shuckman's Kentucky Spoonfish Caviar
Lewis Shuckman, a fourth generation Appalachian fish farmer, raises flat-nosed Kentucky lake paddlefish and hand-packages their grey, silky roe. Orders can be placed online.
5. Sunburst Original Trout Caviar
Since 1948, this family-owned fishery in North Carolina has been raising, smoking and fishing freshwater rainbow trout. Their trout caviar has a bright, orange color similar to salmon roe, but the pearls are smaller and snappier. Place an order online, or stop by Southern grocery chains and co-ops like Earthfare and Weaver Street Market.
Try out these caviar recipes on Food Republic: