Knicks Pasta-Shapes Feud Gets Ugly Like A Bowl Of Day-Old SpaghettiOs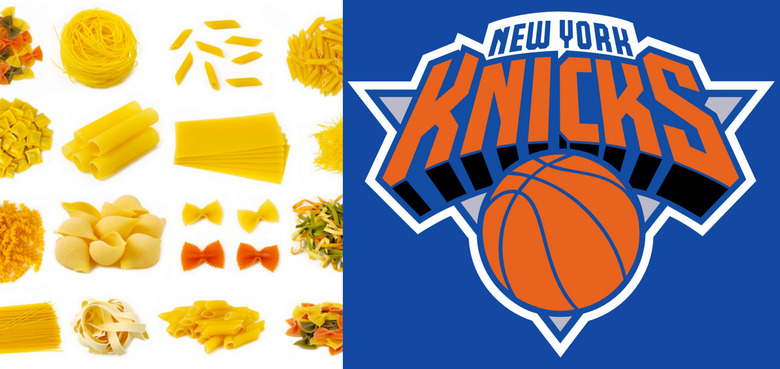 Anybody following New York City area professional basketball knows that the first few months of the season have been nothing short of a disaster. The Nets (5-13), led by future Hall of Famers Kevin Garnett and Paul Pierce, have been plagued by injuries and indecision with leadership roles. The Knicks (3-13) are just bad. But we aren't here to bring you a highly subjective take on the current NBA season. We are here to talk about pasta, and how pasta — specifically, pasta shapes — is causing some beefaroni in the Knicks locker room.
"He had elbow pasta, and I had shell pasta," said Knicks forward Metta World Peace in a story in today's New York Times. "And I told him how my shell pasta was better than his elbow pasta, and he was pretty upset about that."
Some explanation. On Monday, reports surfaced that Peace and teammate Kenyon Martin got into a "heated verbal alternation" a Sunday afternoon practice. The catalyst? Newsday Knicks beat reporter Al Iannazzone was on the case:
Metta said the reported argument between he and Kenyon was over pasta. He said Kenyon likes shell pasta and he likes elbow pasta.

— Al Iannazzone (@Al_Iannazzone) December 3, 2013
The players have apparently squashed the issue, leaving us to wonder if the controversy will somehow leave the players energized for tomorrow night's games again the Nets — like a plate of springy rotini. Or if the veterans will take the court limp like over-cooked stringozzi. We'll be watching.