'Hungry' Is A Documentary About The Insane World Of Pro Competitive Eating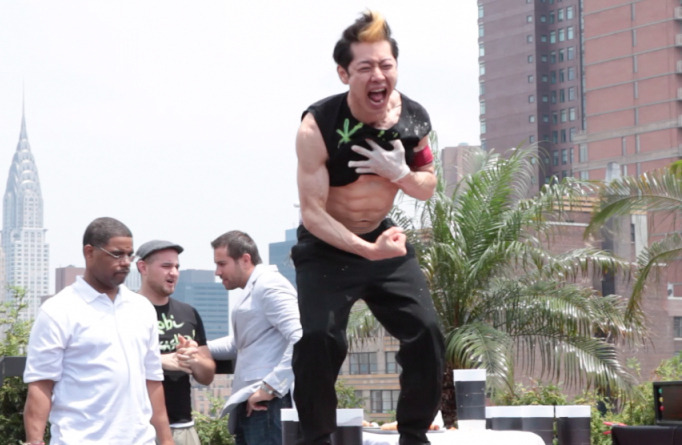 How many hot dogs could you eat in 10 minutes? It's a relatively simple question that we're reminded of each and every Fourth of July as part of the Nathan's Hot Dog Eating Championships — widely known as the Super Bowl of competitive eating. Getting to an answer ("how much?" and also "who does it best?") is a little more complicated, as detailed in the new documentary Hungry, which makes its world debut on Friday at the Doc NYC Film Festival.
The 84-minute doc follows the lives of three competitors, both well-known and anonymous: our friend Pat "Deep Dish" Bertoletti (coined "The Prodigy"), Brad Sciullo ("The Lunatic") and Takeru Kobayashi ("The Great One"). From the trailer below, it appears much of the film tackles the ongoing battle between Kobayashi, nicknamed The Tsunami, and the event promoters behind Major League Eating. But there's plenty of puking in large trashcans imagery for those bored with legal disputes.
Hungry is directed by Barry Rothbart & Jeff Cerulli and debuts Friday night at the IFC Center in New York City. Buy tickets here.