What Is Pumpkin Pie Spice?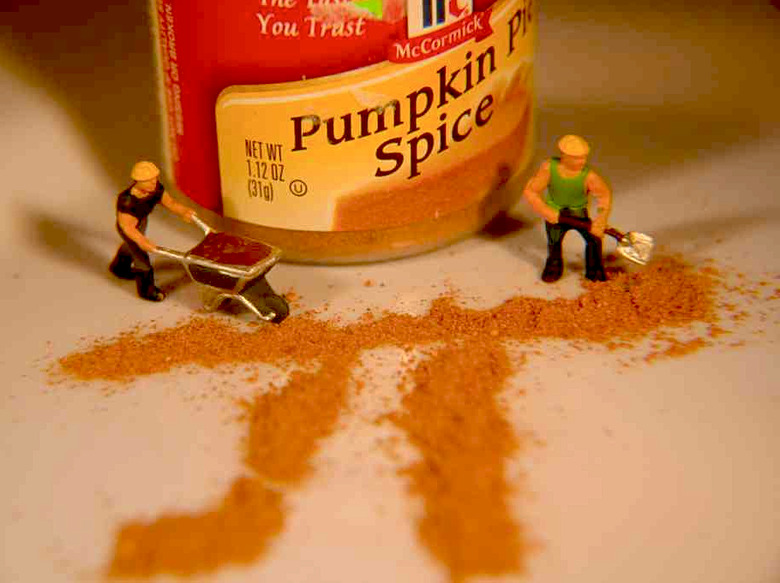 How will you ever get through the holiday season without pumpkin pie spice? And wow, pumpkin pie gets its own spice blend? Let's decode what's in the little bottle before it goes into your seasonal confections (or maybe, just maybe, it's possible to make your own).
Pumpkin pie spice is a mixture of ground ginger, cinnamon, allspice, cloves and nutmeg. Some recipes call for some combination of the five, usually nutmeg and cinanmon. But the earthy, fragrant spiciness of the allspice, ginger and cloves really add extra depth to the flavor of seasonal pumpkin, fall and winter squash and sweet potatoes. If you're making you're own, use these ratios and keep the spice mixture tightly sealed in a glass jar — plastic tends to absorb the strong essential oils from ground spices and discolor.
2 tablespoons ground cinnamon
1 tablespoon ground ginger
2 teaspoons ground allspice
2 teaspoons ground cloves
3/4 tablespoon ground nutmeg
Try subbing it in equal amounts for our Pumpkin Gingersnap Cheesecake or Spiced Pumpkin Waffles and see what happens when these five spices team up.
More Whatchamacallit on Food Republic: