Just Food's 'Let Us Eat Local' Benefit Returning To NYC In October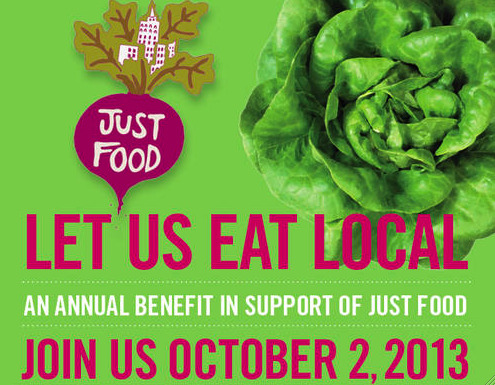 Just Food, a non-profit organization that connects NYC communities with local farms and food, is hosting its sixth annual Let Us Eat Local Tasting Benefit on Wednesday, October 2. This year's festivities will include tastings from some of the city's most celebrated chefs, food artisans, breweries and wineries. There will also be an ice cream contest, with Food Republic's own Editorial Director Richard Martin sitting on the panel of judges. Yes, you're not going to want to miss this one.
Among the big names participating in the evening's festivities (click on the right-hand image for the full list) are Aureole, Blue Hill, Brooklyn Brewery, Dirt Candy, Gramercy Tavern, Mas (farmhouse), Murray's Cheese, Rouge Tomate, Tertulia and Telepan.
The benefit will take place at 7:30 p.m. at The Altman Building in NYC's Chelsea neighborhood. General admission tickets are $175, while VIP tickets, which include an Oyster & Cocktail Hour beforehand, cost $300. Use the codes FRJUSTFOODGA for $25 off General Admission tickets and FRJUSTFOODVIP for $50 off VIP tickets. They can be purchased on Eventbrite.
Just Food's Sixth Annual "Let Us Eat Local" Tasting Benefit
Wednesday, October 2, 2013
The Altman Building
135 West 18th Street
Check out what else is going on in New York on Food Republic: