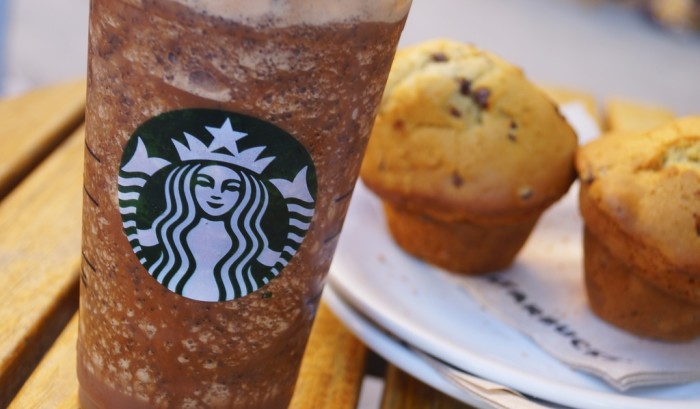 Glance at a Starbucks drink topped with whipped cream and caramel and you might guess it's not healthy for you. Customers may be in for an unwelcome surprise once calorie postings go up. New York City already has regulations in place that mandate calorie listings on menus in chain restaurants — soon that legislation will go nationwide. But before it does, Starbucks voluntarily added calorie information to its menus across the country this week, possibly in an effort to get out in front of the Food and Drug Administration's requirements.
And despite the astonishingly high calorie counts in many of the coffee giant's offerings, Clare O'Connor of Forbes argues that Starbucks will profit from its transparency, attracting health-conscious consumers who will be willing to pay more for the chain's healthier (and pricier) options like its new cold-press juices.
The USDA, meanwhile, has issued its final ruling on school snacks, including new limits on sugar, salt and fat in candy and other items sold in vending machines. As part of the federal rule, 12-ounce drinks must contain 60 calories or less and vending machine snacks must be under 200 calories. The new regulations, which only apply to food sold during the school day, are part of an attempt to curb childhood obesity.
In other news this week: