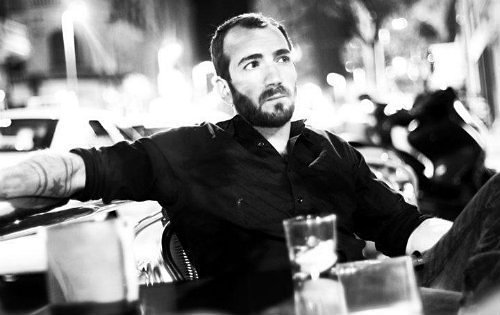 If Charles Joly were a chef, he would be a household name. He has won just about every cocktail competition in America. For better or for worse, he has competed and won on one of television's rare bartender shows, On the Rocks. He has also been nominated for a James Beard Award, and I have no doubt that he will bring one home in the not-so-distant future.
In my world, Charles is most well known for being a great bartender. He is charismatic, creative, innovative and above all, a consummate host. Moreover, he mixes phenomenal drinks. After a long stint behind the stick at famous Chicago cocktail den The Drawing Room, Charles moved last year to take a position at heralded experimental cocktail bar The Aviary.
For those who are not familiar with Aviary, it is a cocktail bar that is the brainchild of pioneering three Michelin–starred and James Beard Award–winning chef Grant Achatz. At Aviary, Grant applies his kitchen skills to the bar or rather, has given the responsibility of mixing drinks to the kitchen. They deliver drinks in a way that one would expect a meal to be presented, even though the drinks are not often served in the way you would imagine them, based on their descriptions.
Before Charles went to Aviary, he was a master of the crafted cocktail, the classic cocktail and the art of tending bar — as good as anyone can get at the profession. There are usually not many places to go at this stage of your career other than becoming a beverage director or working on a spirits brand (both of which are great jobs but often end your journey of creating cocktails). Charles's role at Aviary has opened up a new chapter of creativity for him. He is now in charge of one of the most meticulous cocktail programs in the world — a program that requires a preparation time of four hours before a shift begins. At Aviary, a single cocktail can require the input and skill of several bar chefs (I use this term here as that is technically what they are). His new position has put him on the chef community stage, as well as at the forefront of the bartender world.
I have watched the cocktail industry grow at an extremely fast pace over the past several years. Bartenders now know their drinks' history inside out, and make their own bitters, sodas and vermouths. Styles of drinks have been revived and new bar gadgets have been invented — the options for getting a good cocktail have never been better. This is the first time, however, that I have seen truly collaborative work between a bartender and a Michelin-starred chef, which I believe raises the bar for the cocktail industry once again.
Charles is now working with a wealth of experience and with equipment he could have never imagined putting behind the bar. Furthermore, he gets to do things like partner with brewers on new specialty beers and to work with newly designed service ware never before used. The main reason I like what is happening over at Aviary is that not only is it inspirational, but it has also added another level of choice to contemporary cocktail culture and another path for bartenders to take.
Here's a cocktail that Charles created in order to commemorate the end of the world this past December.
End of Days Cocktail
1 1/2 ounces Del Maguey Vida
1/4 ounce Eagle Rare 10 Year
3/4 ounce Unibroue Fin du Monde
3/4 ounce lemon juice
1/2 ounce simple syrup (adjust to taste)
Egg white
Pomegranate-rum torch*
Combine mezcal, bourbon, lemon, simple and egg white. Dry shake. Add ice, shake and double strain into chilled coupe. Add beer.
Use a misto to ignite rum torch – aromatize top of cocktail. (Note: Do not overshake cocktail, as the addition of beer adds extra dilution. Overshaking will result in washed out flavors).
*Rum torch – 80% Lemon Hart 151 rum, 20% pomegranate molasses – fine strained.
More Drink Ford Tough columns on Food Republic: