Andrew Zimmern Travels For The Food In Chengdu, And The Fun At Legoland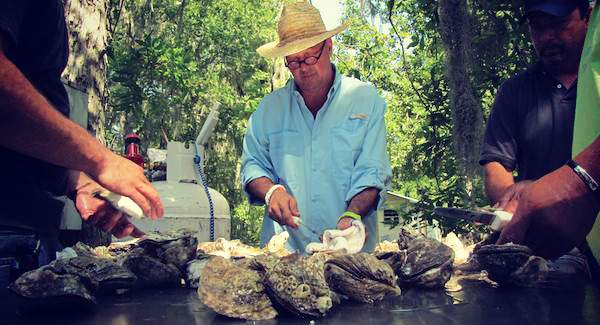 We may receive a commission on purchases made from links.
Andrew Zimmern, dude has range. When not filming his popular Travel Channel series Bizarre Foods (and various offshoots), writing for magazines and serving as Entrepreneur in Residence at Babson College — as well as hosting events at food festivals around the globe (he gives good cooking demo) — he's a dedicated family man, as we find out in this interview. Legoland! Zimmern also just released a highly entertaining book, Andrew Zimmern's Field Guide to Food, and wants to get back to Chengdu as soon as possible
If you could travel anywhere, and had infinite resources, where would you go in 2013?
The Maldives, Cook Islands and the rest of the South Pacific I haven't been to yet.
How much does food/drink have to do, if at all, with your travel plans for 2013?
I travel to eat and learn about other cultures, so I guess it's a 100% thing.
What was your most memorable trip from the past few years?
Living with so many tribes in Botswana, the Amazon, Thailand and Namibia is right up there. But the family trip to Legoland and the San Diego Zoo last summer was the best four days of the last four years for me. I never laughed so hard in my life.
What airlines do you prefer to fly? Do you have any frequent flier programs?
I fly Delta primarily and love it. [Note: Zimmern is a columnist for Delta's in-flight magazine.] But anytime I can get into the Emirates first cabin, I will crawl across a desert of broken glass to do so.
What about hotels? Any standout places that you've stayed or would like to stay?
There are so many, from Round Hill and Half Moon in Jamaica to Grand Hotel Europe in St. Petersburg, I love great hotels. The Georges V in Paris, the Bel-Air in LA, the Mandarin Oriental in Bangkok. I am blanking on so many others. Unchartered Africa's tented safari camps are as awesome as anything I have ever experienced, so that should be on the list too.
What are you favorite cities for food, if not mentioned above?
I am spoiled for sure. Tokyo, Hanoi, Seoul, NYC, San Sebastian, Fez, Chengdu, Shanghai, Buenos Aires, there are a ton of great food towns all around the world that I treasure. Here at home I was really impressed with Seattle and Portland, Oregon over the last year.
Is there a food you have traveled over 1,000 miles for?
I would travel around the world to have one more meal in Chengdu, the most underrated food town on the planet.
Best travel advice you have been given lately?
My wife: "Pack lighter!"
Best food-related souvenir that you have ever brought back?
Dried hot chilies and salt from every country I ever visited. Then I make my own fermented hot sauces with the peppers.
Any must-have travel items?
I stay connected because I want to, so my fleet of phones, cords, power chargers and Mophie batteries are always in my carry-on.
Give us a good travel nightmare story...
We are in Samoa and want to get to an uninhabited island. We offer a guy $50 to take eight of us and all of our equipment across 10 miles of massive windswept ocean. He jumps at the chance. What we didn't know was that his boat couldn't hold 4 of us and a cup of coffee and we almost capsized and died on the way across — and then ran aground and almost died again on the way back later that night. Very stupid of us. Sometimes when traveling, people will offer services for money that you shouldn't ever take them up on....or offer in first place!
More from Food Republic Fantasy Travel Week: