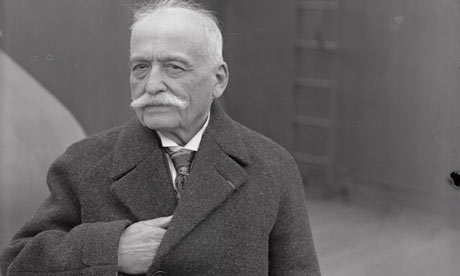 The legendary chef Auguste Escoffier is credited with being one of the most significant figures in the development of modern French cuisine, elevating cooking to a status of respected profession in the early 20th century. Referred to as "king of chefs and chef of kings" by the French press, Escoffier introduced recipes, techniques and approaches to the kitchen that remain highly influential around the world today. Now you can read all about it in a smart new Kindle Single called A Dash of Genius.
The author of the 74-page read is American chef Jeremiah Tower, one of the founders of California cuisine style and one brilliant writer. Tower is most often recognized for opening Stars, the landmark San Francisco restaurant that was one of the birthplaces of both New American cuisine and the institution of the celebrity chef.
So, to sum it up for you: A celebrity chef writing about the king of all chefs, available on your lap in a couple of clicks. With the holidays fast approaching, we think it's time to move that Kindle to the top of your wish list.
More Books To Devour on Food Republic: