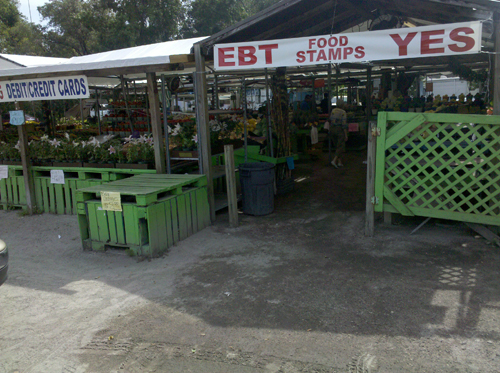 With less than eight working days left before the current farm bill expires, Congress is under pressure to get something, anything, passed. And as the clock winds down, the possibility of passing a bill before the November elections is looking more and more unlikely. While many titles (like SNAP) will continue to receive funding after the September 30th expiration date, others will be completely cut off.
See what options Congress is contemplating to pass this vital but exasperating piece of legislature below:
The Senate acts on the short-term drought relief and livestock assistance bill passed by the House in August
Senate leaders have taken issue with the limited scope of the drought relief proposal. However, providing drought relief is one issue that matters enough to both sides of the aisle that it may lead to a compromise.
The current farm bill is extended for one year
House Republicans favor a one-year extension of the 2008 farm bill, since they anticipate a drawn-out fight over deep cuts to the SNAP program, cuts that many Democrats fervently oppose. Farm lobbies are against the one-year extension, fearing it will kill the impetus to pass a five-year farm bill.
The House agrees to take up either the Senate or House version of the farm bill proposed earlier this year, negotiate it during October and pass a new farm bill in November
Senate Agriculture chairwoman Debbie Stabenow told Reuters, "We're stuck at the moment," adding that if the House brought a bill to the floor it could be negotiated in October and passed in November — assuming Congress can overcome its current gridlock.
A "discharge petition" gets enough signatures to force the House to take up the farm bill
Democrats have introduced a petition that would force House leaders to bring the farm bill to a vote if 218 signatures are obtained. To the frustration of many, Speaker of the House John Boehner is currently blocking it.
No negotiations take place and the farm bill is not taken up again until after the elections
This is the worst-case scenario — farm bill titles would expire and have to be renegotiated (possibly under a new administration) and cuts to the SNAP program — one of the biggest roadblocks — would remain unresolved.
In an effort to get Congress moving, major farm lobbies (think the American Soybean Association and the U.S. Cattlemen's Association) held a "Farm Bill Now" rally on Wednesday, demanding the passage of a five-year bill. Meanwhile, 30 organizations aligned with the Environmental Working Group called on representatives to oppose the House's version of the bill (H.R. 6083), because of its cuts to SNAP and its few protections for the environment and animal welfare.
Will Congress pull its act together? Agriculture Secretary Tom Vilsack has a suggestion: ""How about working all the way to Sept 30 to get the job done?"