Wines From Macedonia Are Coming!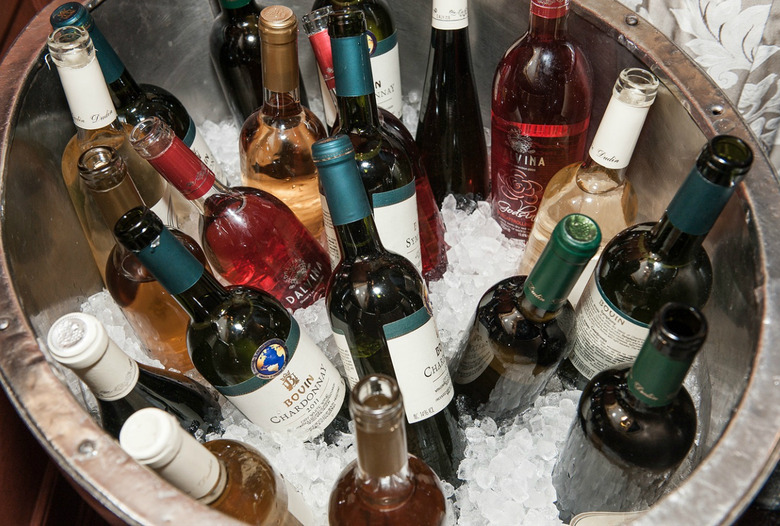 Vranec, Plavac, Traminec, Zilavka. It may sound like a Klingon blessing, but these are actually the main wine grapes of Macedonia and they will soon be available here in America. Wines from where, you ask? Don't feel too bad if you can't locate Macedonia on a map. Up until 1991, the tiny Balkan republic of just 2 million people was still part of the former Yugoslavia.
Even though Macedonian wines will be new to many people, wine is not at all new to Macedonia. The country, bordered by Kosovo and Serbia to the north, Albania to the west, Bulgaria to the east, and Greece to the south, has been making wine since ancient times. However, for the most part, these wines have been known only to the natives — until now. One exception to that rule is Hristo Zisovski, the beverage director at Michael White's Altamarea Group, in charge of the cellars at Ai Fiori, Osteria Morini and Nicoletta Pizzeria in New York City.
"My father is from Macedonia, my mother is from Greece. My grandfather is still there. We usually go every two years to visit," says Zisovski. "It's really cool to see the wines I've had there coming over here. They never had any exposure here until now."
At a recent tasting of Macedonian wines, Zisovski recalled drinking Vranec with his family back in the homeland. The red grape is the most important indigenous varietal in the region. The word translates as strong, black stallion, which gives you an idea of how it tastes. It's deep purple in color and full of berry character, approachable tannins and great acidity.
"I always thought Vranec had lot of potential," Zisovski says. "It's fresh and accessible and not boring in any way. Just really well made, not overly manipulated."
Another varietal with potential is Plavac, which is a cross between Kratosija and another local grape. Kratosija is probably much more familiar than you'd expect: it was found to possess the same DNA as Zinfandel, and is similarly dark and spiced. ABC drinkers always looking for the next big thing will be thrilled with many of the whites, like Temjanika, Zilavka and Rkaciteli — the latter is one of the oldest grape varieties on the planet. It being a warm region, the whites fall squarely into the aromatic category, with tons of floral character, but they can also have stern minerality and refreshing acidity.
"The country is small and there hasn't been much outside influence," explains Zisovski. "The native whites tend to be fresh and clean, with tropical and floral character. Very drinkable."
You'll be able to find Macedonian wines on the list at Ai Fiori once they finally land in America (which could take a couple months). Look for bottles of Zilavka and Vranec by Stobi Winery, as well as Rkatciteli and a wild-tasting Plavac-Vranec blend by Tikves, the oldest winery in the country, dating 1885. In case you haven't noticed, the Balkans — from Croatia to Slovenia — are a hot emerging wine region these days. Better brush up on your Eastern European geography, son.
---