After Dale Talde's eponymous Asian-American restaurant in Park Slope, Brooklyn opened to widespread neighborhood and critical acclaim, we sat down with Talde, David Massoni and John Bush to hear how exactly they teamed up. And to make a story fit for these Three Kings of Brooklyn, we commissioned Nick and Adam Hayes (brothers behind the graphic novel Dark Age) to illustrate. Keep reading below the art to learn more about the Three Kings' next venture, Pork Slope.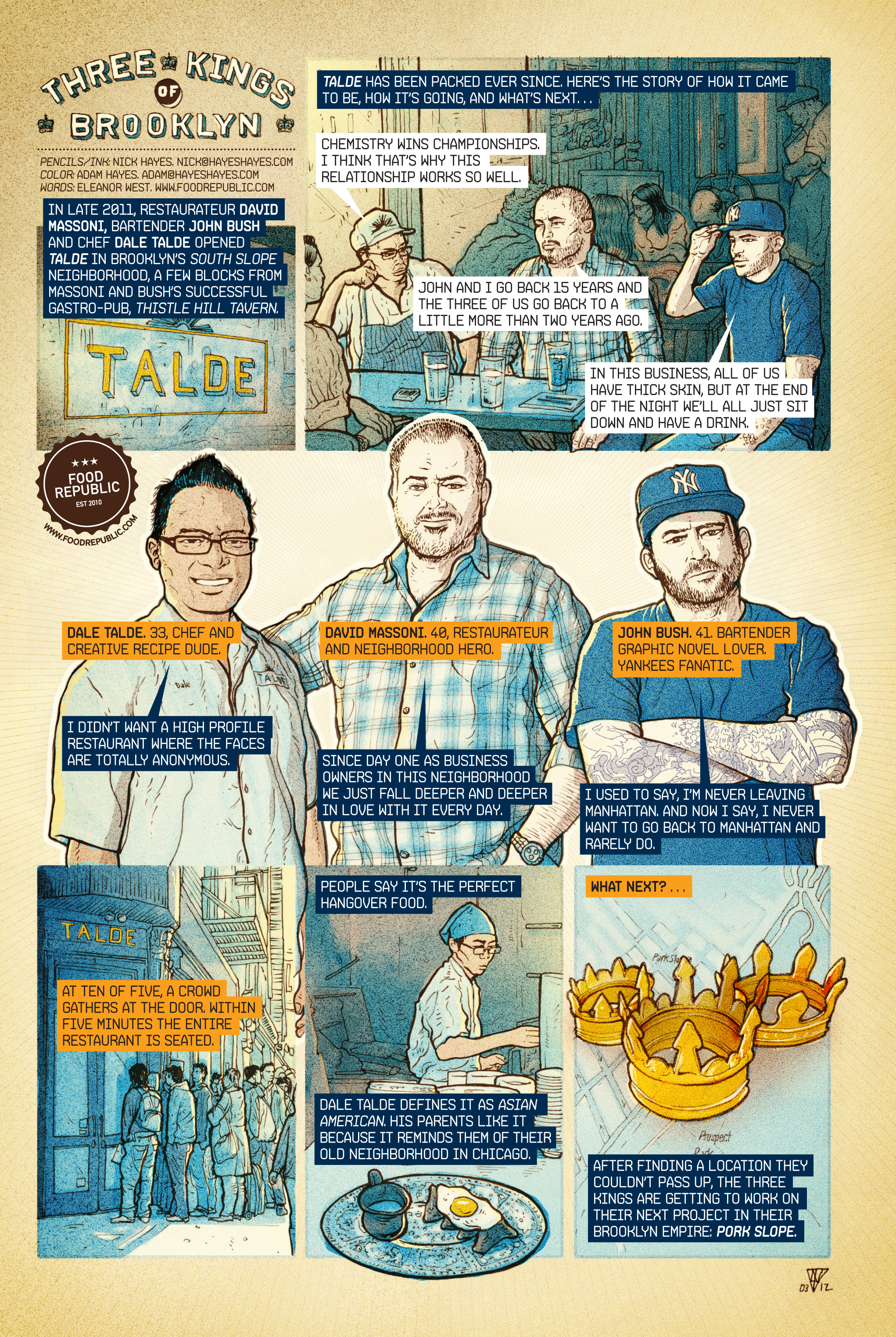 Although the team opened Talde only in January, they're already looking ahead to new projects in the area. "We have five or six concepts in our heads right now that we want to do in the future," says Massoni. "In many ways, they're almost completely fleshed out—with the idea that when the right space comes along, we can jump on it."
And jump on it they did. The trio will soon open their next venture — Pork Slope — a bar that will serve pork-based snacks (think: pork-fat fried tater tots) until 2 a.m. and over 25 beers on tap until 4 a.m. But you'll have to wait a few months before you get your hands on their porky melts, rib sandwiches and $7 pints. Pork Slope will open at 247 5th Ave, Park Slope, Brooklyn in the early summer.
Talde, 369 7th Ave., Brooklyn, NY, taldebrooklyn.com