Micah Wexler's Korean BBQ Passover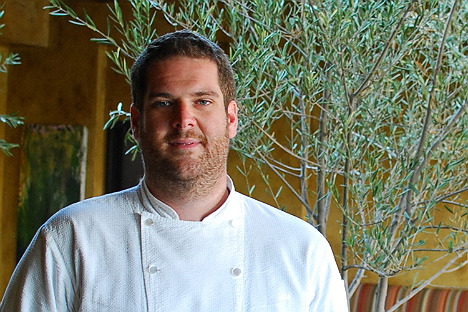 Los Angeles chef Micah Wexler (Mezze) has struck every Passover-observer's perfect balance — shunning leavened bread for a week while sacrificing nothing in the flavor department. Passover shouldn't be one of those deprivation holidays. (Those torturing themselves over having to wait three more days for a cookie need to chill out.) Rather, Wexler amplifies the flavors of Passover-friendly foods and doesn't just stick to your basic brisket and potatoes. I reached out to the young chef for some pointers, and will now be throwing my first Korean barbecue Passover.
What are some pitfalls of the cook exploring hybrid, or nouveau, dishes for the first time?
Don't try and replace things that you can't have. There's no replacement for bread, everything you try to make will be crap, so don't try to re-invent and just work within the rules. It's like cooking vegetarian food, if you try to use fake meat products they're always gross, but if you highlight the vegetables and what they can be instead you'll have something delicious.
Everyone freaks out during Passover like there's nothing they can eat, when the reality is you don't have to change your normal diet a whole lot. One thing I really enjoy during Passover is Korean barbecue. The flavors are bright and vibrant, there's lots of proteins and vegetables, and if you eat rice on Passover you can have that too. It's also really easy to make at home.
Who made Passover dinner when you were growing up?
My mom always made Passover for the whole family, and she still does. Everyone would help out but we have like 30-40 people over and my mom makes it all happen. Nobody does Passover like her.
What is the biggest misconception about Passover food?
That you have to eat a steady diet of dry-ass matzo. There's no rule that says you have to eat matzo for a week. I usually have some for a day or two and then I'm over it and I move on to sushi.
What was the last hybrid dish you improvised to instant perfection?
When I was kid, matzo cheese melt was my favorite. We used to have it with cheddar or pepper jack. Now I usually make it with something like taleggio and dot it with quince paste.
If you had to invent a menu around one item on the seder plate, what would it be?
The egg. No question about it. I love eggs.
---