The Oldest Chipotle Trick In The Book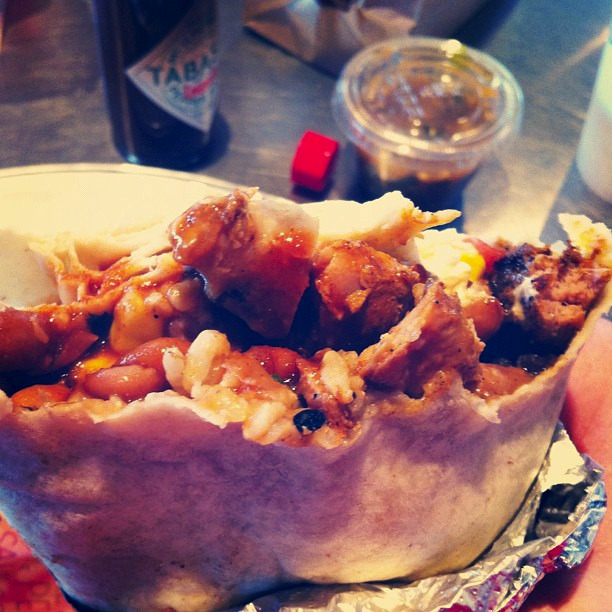 chipotle
I'm off cooking up a storm in our delightful Brooklyn test kitchen, so I thought I'd leave you with a short and sweet lunch trick today. It involves Chipotle, a burrito bowl and TWO meals. Yes, two. I probably take advantage of this outlandish loophole too frequently.
Saunter up to your nearest Chipotle's shiny, brushed metal counter and order a burrito bowl with tons of salsa, hot sauce, sour cream and cheese, extra naturally raised meat and a tortilla. Get where I'm going with this? Transfer half the bowl's contents to the tortilla, roll up and secure with the foil the tortilla came folded up in. Will it split, creating a seam which can never be repaired? Will it be overstuffed and place your pants in direct peril of burrito spillage? Nope. You'll just have a normal-sized burrito.
Then eat the half-burrito bowl or burrito for lunch, whichever you're craving more fiercely having handled all those tasty fixins. Boom. One Chipotle run, two meals.
---
More on Chipotle for your lunchtime reading pleasure: