Meet The Man Behind Your New Bag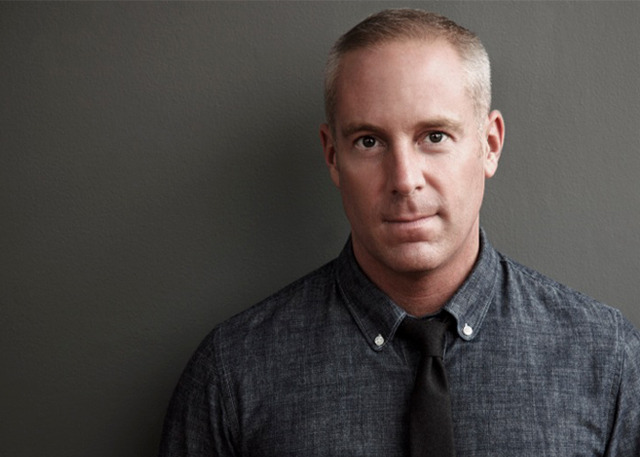 Steven LaGuardia
Forget whatever connotations of "man bag" may be lingering in your consciousness from the metrosexual era — that's all about to change. Or rather, it's all about returning to a time when men's bags were defined by quality, simplicity and function, without all the fussy bells and whistles. Enter Ghurka, the American heritage label known for its classic luggage and leather goods, which recently relaunched and opened its first NYC-based flagship under the creative supervision of Steven LaGuardia.
A "dyed-in-the-wool Northeasterner," and 21-year West Village resident, LaGuardia talks to us about his favorite places for eating out (because he can't cook), dressing for adventure, and the label's profession-targeted specialist bags — including one for cooks.
We hear you guys are serious foodies over there — does food come up at the office a lot?
Our office is in Soho, and we always like to try new places in and around the neighborhood. I'm usually starving by 11:00 and drive everyone nuts making lunch plans.
What are some favorite spots?
When not crazed: Torrisi, The Dutch, and Cafe Gitane. When crazed: Olive's, Soup Kiosk, Dean & Deluca. And when stressed: MacBar or Lombardi's.
How long have you lived in New York?
I've lived with my best friend Karen in the West Village for over 21 years...the original Will and Grace, only funnier and with better accessories.
So you must have some neighborhood haunts by now.
Well Northern Spy Food Company in the East Village is my hands-down favorite for farm-to-table ingredients I've never heard of before — combined in the most modest and unassuming way. But Tavern on Jane is the best for strip steak and au gratin potatoes, and Cafe Gitane and Zampa take the cake for leisurely lunches.
Do you have a favorite kitchen or dining room object? Gadget or otherwise?
My vintage rosewood Knoll dining table, though I'm always chasing guests with coasters during dinner.
What does the inside of your fridge look like?
Cavernous. Water, fat-free half-and-half, and lots of condiments.
So you're not really a big cook, then?
I come from a culinary-challenged family. My mom's signature dishes were usually served in "no thank you" portions — sorry, mom! But I will show up anywhere if someone will feed me a home-cooked meal.
So who cooks for all those dinner guests?
We cover the alcohol and dishwashing duties; the guests bring the ingredients and know-how.
Smart man. You can sit back and play bartender, then. What's your drink of choice?
Red wine.
Any guilty, no-cook pleasures?
Campbell's Double Noodle Soup, though it always gives me salt nightmares.
Ghurka is a brand that's heavily associated with travel. Do you travel a lot for work? For thrill-seeking?
I've been fortunate to have traveled quite a bit in my life and career. Of all the places I have been, I was most taken with a town we discovered on a company location shoot in rural, Louisiana bayou country. As a dyed-in-the-wool Northeasterner I was skeptical, but ended up encountering some of the coolest, authentic and soulful characters I've ever met.
Do you travel light? What's your packing method like?
Packing is a methodical process for me. I lay out everything I'm considering on the bed, then edit and determine the appropriate luggage. Dark blue is always my go-to color. I alternate between sneakers and dress shoes for dinner.
How would you describe your daily uniform?
V-neck, t-shirt, jeans, a good solid shoe, and a good solid bag. With the relaunch of Ghurka, I need to be equally prepared for a photo shoot, a construction site, a dusty factory visit, or a meeting with an editor. It's always an adventure, but I usually can't go wrong with those five items.
Yeah, let's talk about bags! Is there one all-purpose carry-all that you tend to rely on daily?
I love a zip top messenger with flap pockets. I'm all about keeping my hands free and having easy access to my stuff. I'm currently using our Examiner bag, originally introduced in 1976.
Tell us about your specialist bag series. Is it true you're working on a chef bag?
The brand has always been about designing bags intended for specific uses, from the Grip Bag for photographers, to the Rod and Reel Case for fishermen. The chef bag, currently in the development phase, is being conceived with the demands of the culinary trade driving the design. There are aspects to contend with that are unique to the kitchen — pointy objects, potential spills, and high heat.
---