Michel Nischan Lunch At Roberta's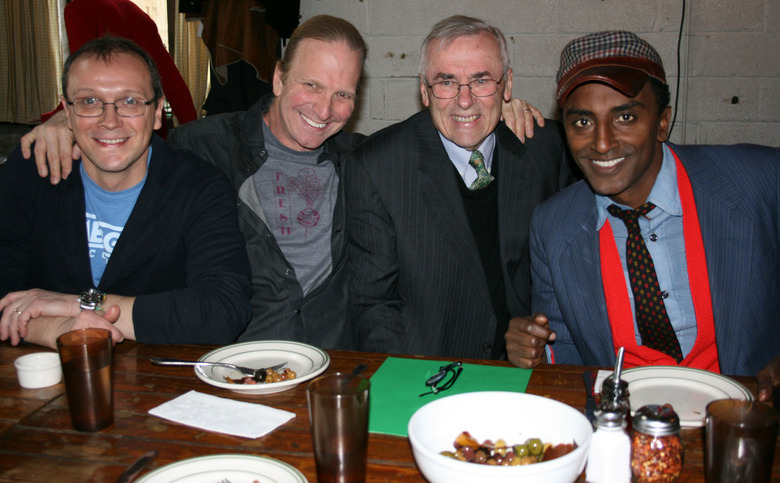 Yesterday, Food Republic co-founder Marcus Samuelsson and editorial director Richard Martin hosted a lunch to celebrate Michel Nischan Week at Roberta's in scenic Bushwick, Brooklyn. Joining us for delicious pizza (shout-out to the guanciale and egg!) were Nischan's Wholesome Wave co-founder and a former USDA Under Secretary Gus Schumacher, activist Hilary Baum, author Fred Kaufman, chef Bill Telepan, Jared Koch of Clean Plates and others.
There's still plenty more to come on Food Republic from Michel Nischan Week. For more from the luncheon, take a look at the photos and words over on Marcus's site. And for even more Nischan, check out this comprehensive interview that he did just prior to the luncheon in the Heritage Radio booth in the container looking out at the newly enclosed garden room at Roberta's.