Josh Viertel Wants Us To Eat Together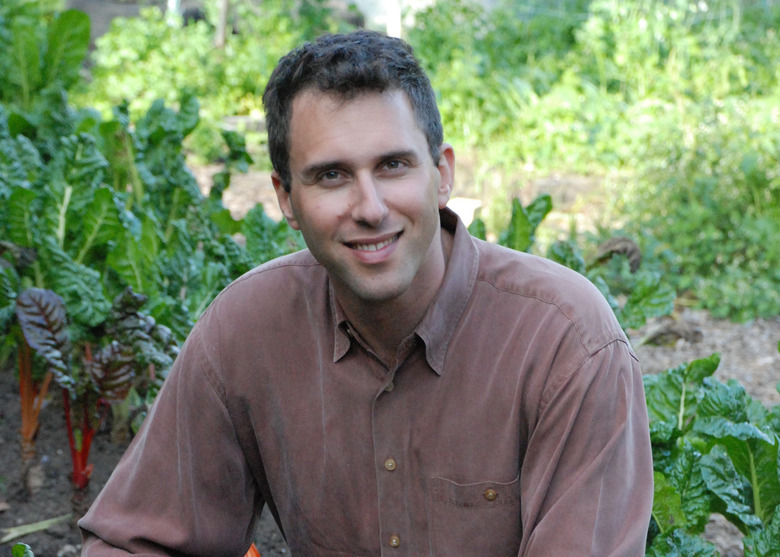 Josh Viertel
Slow Food, the Italian gastronomic movement that was born out of an anti-McDonald's protest in the 1980s, is founded on the principles of good, clean and fair food. For Josh Viertel, the current president of Slow Food's U.S. organization, Slow Food USA, that means having access to food for everyone that's simultaneously good for the farmers and for the planet. It's a tall order for sure, but Viertel has the credentials and the drive to see his vision through.
During college, Viertel took time off from school to spend time as a sheep herder in Italy, later returning to the States to found an organic farm. From there he went on to co-found and co-direct the Yale Sustainable Food Project, which, among other things, brought local food to the cafeteria, established an organic farm on Yale's campus and created a food and agriculture curriculum.
This week's guest editor Michel Nischan put us in touch with Viertel, who shares his ideas for food education and the values behind his eating habits.
What sparked your interest in food?
I grew up in a family where every night, no matter what, we always had dinner together. My parents raised me on the floor of the kitchen — that was my play pen. You know that vegetable steamer? That was my favorite toy growing up. And I was really lucky to sit down at the table. It's where I first learned to share, think critically, disagree with people and love them. When we share food we see what we have in common. I wanted to better the world and I began to see that food needed fixing. It was the source of the problem, but it could also be part of the solution.
Do you think Slow Food has become more political in the U.S. under your leadership?
I really see Slow Food as being where pleasure and politics come together. That we cannot do one without the other. I would be extremely unhappy to see Slow Food just become an advocacy program that didn't bring people together around food.
Changing how food works has to be centered around the table. There's this myth that pleasure and responsibility are opposites and I think we need to fight against it. I've really seen that the deepest pleasures come from fulfilling your responsibilities meaningfully. So a big part of my work is to bring those two together.
How does education play a role in our food system?
I think that there's a vision (that I believe Alice Waters first helped us see as a country) where, starting in kindergarten all the way through graduate school, we need to make sure that there are opportunities for people to connect directly with the food they eat and understand the story of how it is produced. To have that education and inspiration play out at every level. Every institution needs to reinforce those connections — it's a vision we owe ourselves and society.
Once you get beyond educational institutions, I think young people offer the world this incredible drive to make social change happen and so I think that youth are always a driving force in movements to better the word. I think the most important thing for young people to do is to start sharing food together and to cook. It doesn't always have to be political. That can be the foundation for everything else that happens.
How do you decide what to eat?
I try really hard to eat with my values. But, I'm faced with reality at every turn. I try to go to the farmers market whenever I can — but I won't turn my nose up at an orange in New England in the wintertime. I try to only eat meat with a story behind it that makes me proud, but sometimes if I'm over at a friend's house, conviviality becomes the moral high ground for me. So I always try to have my values reflected. I feel this way for everybody. If everyone just reflected his/her own values we'd be fine.
---
How to help: Start a local Slow Food chapter or become a member of an existing one.