5 Things I'd Like To Point Out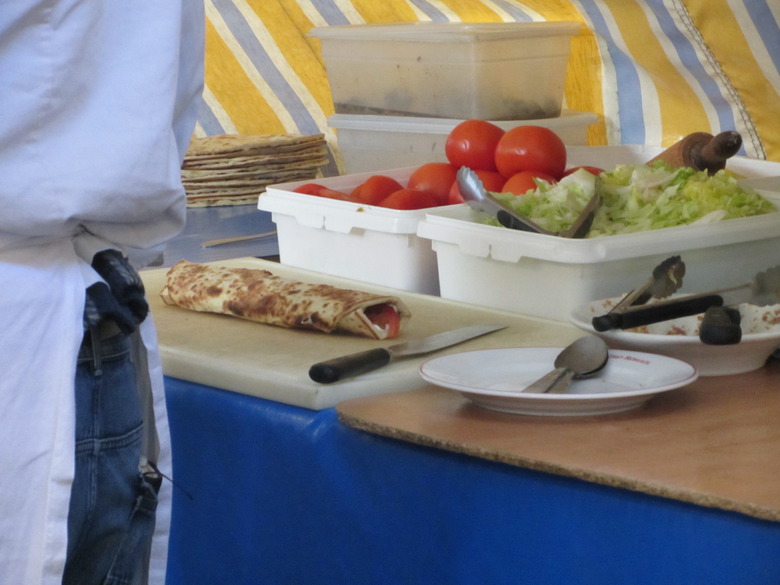 Hi and happy new year to you. Sorry to break from the narrative for one of those look into the camera moments, but I would like to quickly point out 5 things:
Today, after months of hearing contributing editor Matt Rodbard and a bunch of my guy friends whine about how we need to launch a newsletter, we are, at long last, launching our Food Republic Weekly newsletter. I don't wanna inundate your mailbox, so we'll start out slow. Please sign up.
People also bug me about fixing the "About Us" page, which was created long ago, in a hunger-induced fury, when fumes from the Calexico burrito cart were making us so crazy we wanted to finish what we were doing and run down to Prince St. to grab a chipotle pork burrito. Soon, we will fix the About Us page. In the meantime, you should know that if you want to contact the editors, I'm at richard@foodrepublic.com; Matt Rodbard, contributing editor, is at matt@foodrepublic.com; Jess Kapadia, assistant editor, is at jess@foodrepublic.com; and Eleanor West, who covers food politics, is at eleanor@foodrepublic.com.
I hate lists, but people only seem to read things if they're in list form, which is why this is in list form. If you hate lists as much as I do, please complain, in list form, in the comments.
Another thing that bugs me is that I keep seeing this in my twitter feed today: "@nytimesdining: Which foods are gay, and which are straight? Simon Doonan is answering your questions at @nytimesdining #asksimon." Unless the NY Times has been hacked again like when they said they were canceling my subscription, this is the stupidest thing I've seen from the NY Times since they ran the "Grunge lexicon" back in the '90s. (google it.)
Since it's a new year and all, I wanted to personally welcome two of our new regular contributors. LA-based Brad A. Johnson, whose writing on food and luxury travel has won him a bunch of awards, is sending dining and hotel dispatches to help the ballers among you find the hardest-to-get tables and the hottest rooms in places like Singapore, and all over the world. Brad also has his own blog that's worth a look. And Nashville-based Chris Chamberlain, who started a yearlong barbecue series for Food Republic today, finally brings the Southern flavor to this here lil' ol' site. He also writes a lot for Nashville Scene.
Back to your regularly scheduled Eddie Huang rants and pepperoni roll recipes.
Oh, and P.S., there's a cocktail recipe running later today that's on the edit schedule as "Forget the Vodka Soda." I can't co-sign on that one; I love me a good vodka soda.