Live From Germany With Lufthansa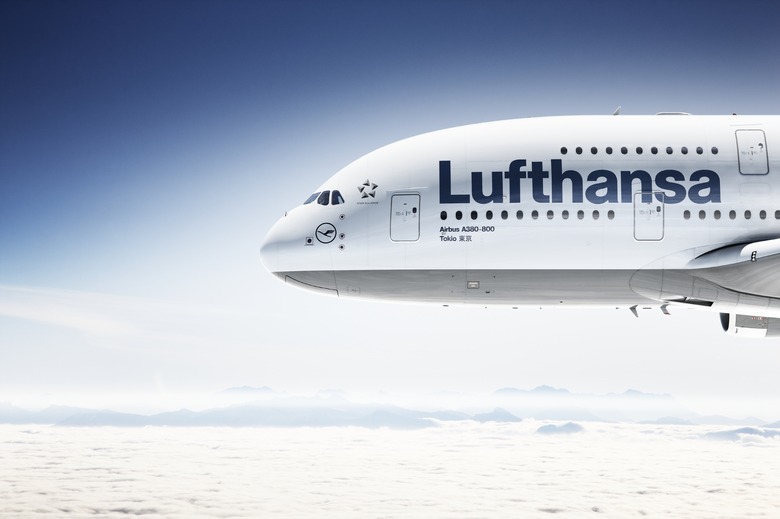 Lufthansa plane
The mood here at Food Republic HQ is decidedly less festive than usual today. Ace assistant editor and bundle of energy (unless she was at a "wine tasting" the night before) Jess Kapadia is on loan this week to Lufthansa, which whisked her off to three cities in Germany to check out the famed Christkindlmarkts.
Jess will be eating, drinking and shopping her way through Nuremberg, Dresden and Munich, and the best part is that she's tweeting about it (with the hashtag #LHmarkt) and posting about it at markt.lufthansa-usa.com/ as she goes. She also hasn't been to Germany in awhile, which could lead to amusing escapades, or, with your help, some choice discoveries.
Have you been to one of the traditional Christkindlmarkts or do you know your way around Germany? Help our sister out: tweet her your advice with the hashtag #LHmarkt. With any luck, and with your assistance, she'll have a great time and bring us back a pretzel. Of course, she'll also be going on and on about all the great sauerbraten and schnitzel she consumed, but we can live with that.