Gift Guide: Vodka And Gin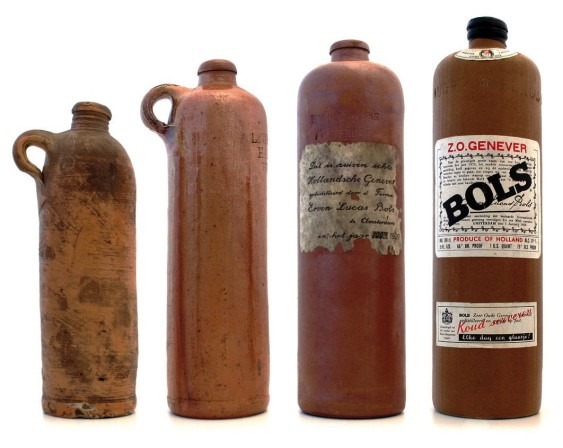 Anyone who has every participated in a Secret Santa exchange or attended a holiday party knows one simple truth about gift giving—you cannot go wrong with a well-chosen bottle of booze. And Jack Daniel's does not cut it. To ensure that you're everyone's favorite person this year, it's best to stock up on a few choice bottles. And if you're lucky, you might even get a sip as a thank you. Here's our guide to vodka and gin.
Other Gift Guides: American Whiskey And Beyond | Cooking Gear And Books | Great Things To Eat and Drink
They say that vodka is supposed to have no taste or smell. If that's the case, Karlsson's Gold Potato Vodka ($30) might be in trouble. The Swedish product tastes of its base ingredient, which also gets represented in the bulbous bottle shape. Tito's ($22), a corn-based vodka out of Texas, also retains a hint of sweetness from its original ingredient.
Hangar One ($32), from California, is single-handedly redeeming the flavored vodka category with its organic real fruit flavors. OK, maybe not single-handedly. Charbay ($35), also out of California, is also doing real fruit macerations with its vodka. One of the most unusual flavored vodkas you're likely to come across is Zubrowka ($22), from Poland, recently re-legalized in the U.S. now that its bison grass flavoring has been approved. Russian Standard ($18), the best selling premium vodka in Russia, has tried to appeal to bartenders by making an effort to research classic vodka cocktail recipes.
People who once turned their nose up at gin are finding that the spirit has evolved. Beefeater Winter ($20) is a seasonal released flavored with cinnamon, nutmeg and pine shoots. Hendrick's ($45) takes a floral approach with a cucumber and rose-hinted botanical profile. Aviation ($30), from Oregon, also goes light on the juniper, instead letting the lavender, cardamom and dried sweet orange peel shine through. Blue Coat ($25), another American gin, this one from Pennsylvania, makes use of organic botanicals. California's Ransom Old Tom ($38) reinterprets an old recipe for aged gin. Bols Genever has also released a Barrel Aged ($50) bottling, with kicked-up vanilla and spice notes. Of course, there's always the go-to gin for serious bartenders: Plymouth ($32), a versatile spirit.