Beaujolais, Beyond Nouveau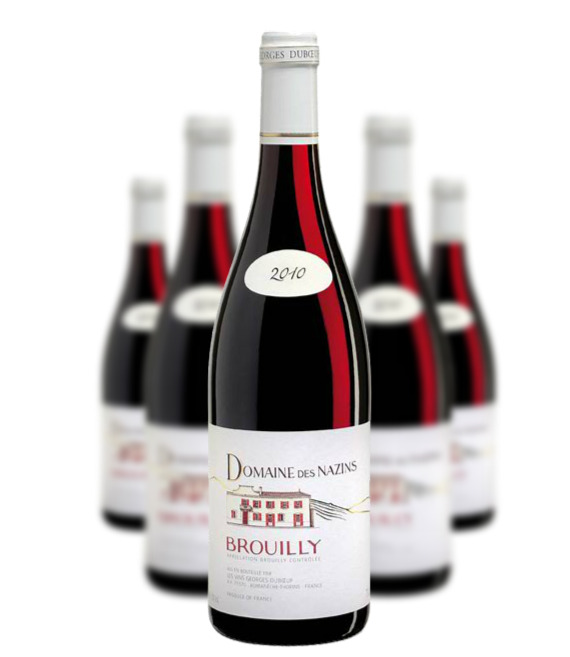 It's that time of year again when young, fruity wine lovers celebrate the arrival of Beaujolais Nouveau. OK, that came out wrong. Should read: lovers of young, fruity wines. November 17, just weeks after the end of the grape harvest in the French wine-producing region, marks Beaujolais Nouveau Day — which is one of the 33 things we are looked forward to this Fall.
Pioneered by the vintner Georges Duboeuf, the goal of Beaujolais Day is to promote the release of the freshly made, easy-drinking new bottlings from the region. Some wine lovers, however, argue that Beaujolais Nouveau has become a victim of its own success. Especially in the U.S., the wines from Beaujolais bottled as Nouveau have come to overshadow the other appellations of the region. Where Beaujolais Nouveau is simple and light, the various Beaujolais Crus can be more richer an dmore complex. So, why not celebrate Beaujolais Nouveau Day this year with a glass or two that is not so Nouveau? Edgy!
The 10 Beaujolais Crus represent wines from specific villages or communes, each with its own distinct terroir. Mostly made from Gamay grapes, the Beaujolais Crus tend to have more structure, well-defined character and can typically be aged for several years, unlike Nouveau which should be drunk while it's still, well, new.
Morgon, Brouilly, Fleurie and Moulin-à-Vent are some of the Beaujolais Crus you're most likely to see on store shelves nowadays. Morgon is said to take on an elegant Burgundian character after a few years in the cellar. Brouilly often boasts fruits of the forest flavors, like currants and blackberries. Wines from Fleurie are often silky and floral, while wines from Moulin-à-Vent can be some of the most full-bodied and structured in the region.
If you're looking to get your grownup Gamay on, look for one of these five Beaujolais:
1. Marcel Lapierre Raisins Gaulois ($12): Made by one of the biggest natural-wine proponents, it's organically grown grapes, fermented naturally, resulting in a fresh, fruity wine with great acidity.
2. Vionnet 2009 Chiroubles Vin de Kav ($18): Another natural wine, this one from Chiroubles, it has a light body and zesty fruit flavors. Serve it slightly chill.
3. Paul Janin et Fils' Moulin-à-Vent Clos du Tremblay 2008 ($21): With its bright red fruit, this is a vibrant example if Moulin-à-Vent. The winery adheres to biodynamic practices.
4. Jean-Claude Lapalu Côte de Brouilly 2010 ($26): Dark ruby in color, this wine is full of black fruit flavors, with great minerality.
5. Jean-Paul Brun's Terres Dorées 2009 Fleurie Grille Midi Vieilles Vignes ($28): Denser and darker than many Fleuries, this wine is made from old vines (vieilles vignes), which produce a spiced wine with great structure, yet still full of fruit.
---
Read more about French wine on Food Republic: