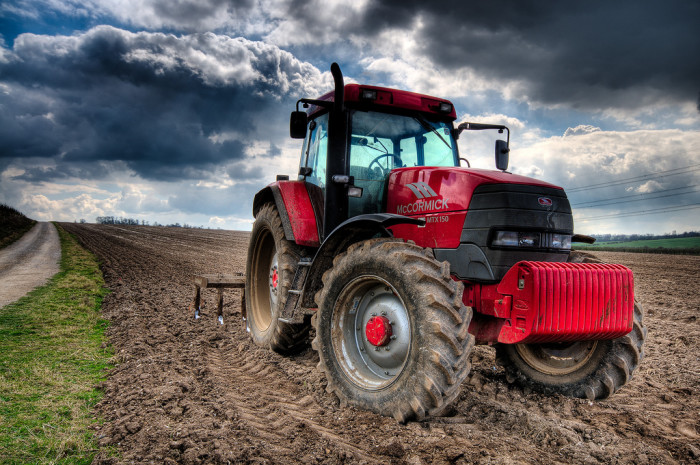 Today the four principals of the House and Senate Agriculture Committees are expected to submit a proposal to the Deficit Reduction Super Committee that will include $23 billion in cuts to the farm bill. By going straight to the Super Committee, the Agriculture Committee leaders are bypassing the established legislative process for creating a new farm bill — a move that is coming under intense scrutiny from food activists.
In this new process, changes can be made to the proposed bill within the Super Committee, but when it hits the floor no further amendments will be possible. The farm bill, which is renewed about every five years, is incredibly complex and provides funding for conservation and nutritional programs (like food stamps) as well as agriculture subsidies. As a result, there is a diverse group of stakeholders who are not pleased to see only a few individuals in charge of such an immense bill.
Many organizations (like OxFam and Food Democracy) are outraged by what is now being called "The Secret Farm Bill" since it will eliminate the possibility for debates on the floor. This is especially controversial since these debates are often when special interest group proposals are inserted into new farm bill legislation. In his memo, "Secret Farm Bill — A Wolf in Sheep's Clothing," Ben Grossman-Cohen from OxFam wrote, "This plan would set a dangerous precedent and undermine any attempts at essential and common sense reforms to US food policy that are necessary for a prosperous, healthy and competitive society. Now is the time to bring much needed transparency and public awareness to this serious attempt to subvert the democratic process."
Quick Facts About The Farm Bill:
The Main Players:
Frank Lucas (R-OK): Chairman of the House Committee on Agriculture
Collin Peterson (D-MN): Ranking Member, House Committee on Agriculture
Debbie Stabenow (D-MI): Chairwoman of the Senate Committee on Agriculture, Nutrition, and Forestry
Pat Roberts (R-KS): Ranking Member, Senate Committee on Agriculture, Nutrition, and Forestry
Budget Cut Possibilities:
No one is sure how the proposal will deal with the $23 billion in cuts, but here are two suggestions:
Representative Kristi Noem (R-SD) thinks 20 percent will come from farm subsidies, 10 percent from conservation, and 1 percent from nutrition.
Senator Charles Grassley (R-IA) suggested that $15 billion would be cut from commodity programs (financially supporting wheat, cotton, grains and other crops), and $4 billion each would be cut from conservation and nutrition.
Current Farm Bill Spending:
In the 2008 farm bill, 97-99% of spending is divided between Nutrition (67%), farm commodity support (15%), conservation (9%) and crop insurance (8%).
---
More Farm Bill coverage on Food Republic.