Cleanse Procrastination Brussels Sprouts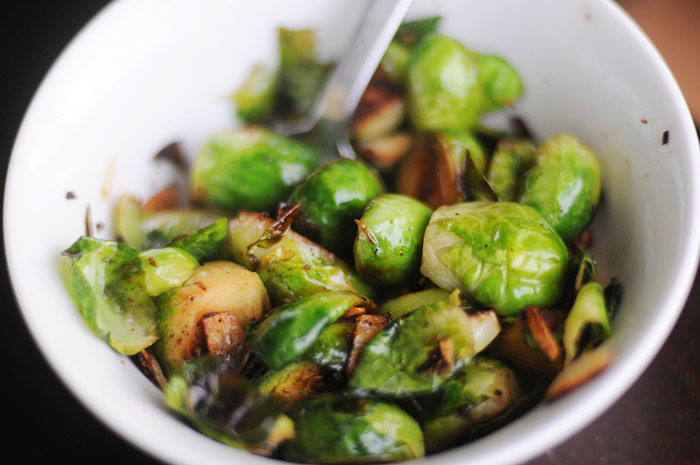 Brussels sprouts
So what had happened was... I was all gung-ho to start this cleanse but I had dinner plans this week and drinks with a client, and I am soooo busy I just had no time. Sound familiar? Yes, procrastination on a cleanse gets the best of us. What now? Well after beating myself up for a few days and letting my friend who already started his cleanse go it alone for the first time (I'm a terrible friend), I figured I can at least mentally prepare myself.
Yes, that's right. I have been thinking about cleansing all week while I eat bowls of pasta and ice cream mixed with my salty tears of guilt! Too dramatic? Okay fine, but truth be told it is a lot harder for me to commit to a cleanse these days. I don't know why. Seven years ago, when I first moved to NYC, I did cleanses 3-4 times a year. Sometimes because I was poor and could not afford food and other times to prepare for a new project and get a clean slate. In my mind, I am still that person, but in reality I want ice cream ... and sandwiches ... and cucumber martinis! I am hoping at some point the guilt will tip the scale, but I just don't know! Food is so comforting, especially when you are all alone and it's cold outside... right? I know I have it bad.
The good news for you is that I did come up with a great vegan Brussels sprouts recipe:
Tuscan Brussels Sprouts Recipe
Prep time 5 minutes| cook time 7 minutes| serves 2
2 tablespoons oil
1 tablespoon Earth Balance
8 Brussels sprouts, washed and cut in quarters
2 cloves garlic, minced
1 small shallot minced
2 tablespoons olive tapenade
¼ teaspoon fennel seed
2 tablespoons dry vermouth
Directions:
In a medium skillet over medium heat, heat oil and butter until hot and shimmering. Add garlic, shallots, fennel and tapenade to skillet and sauté 3-5 minutes.
Add Brussels sprouts, mix well and sauté until sprouts start to brown, about 3-5 minutes, turning sprouts to get an even cook on all sides. Add vermouth. Salt to taste and cover. Reduce heat and simmer for 1-2 minutes.
---