Pizzalchik's Wild Forest Mist Pizza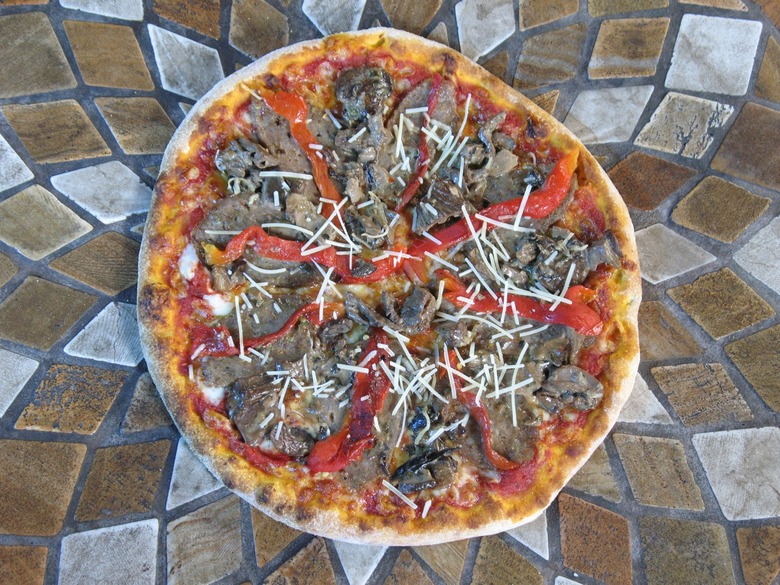 pizzalchik pizza
If you're not intrigued by the name of this pizza, you should be. Maybe you've never given much thought to the forests of Idaho, or to how the state views pizza. Thankfully, chef and owner Brad Breakell at Boise's Pizzalchik has — and the results are apparently mind-blowing.
If you didn't know, Idaho is a state rich in forests ( the are 11 national forests) which span millions of acres and are home to a diverse ecosystem. Breakell has used this amazing natural resource as inspiration for one of his thin-crust pies. Fresh, high-quality ingredients are used in every dish at Pizzalchick. But when it comes to his Wild Forest Mist Pizza, the ingredients are fresh, local and very exciting.
Everyone thinks of Idaho as the potato state, but it is also home to a wilder set. For example, set foot in an Idaho forest and you may encounter a wild elk. Those who aren't wilderness thrill-seekers – nothing against them – may prefer to encounter this beast on their pizza. They're in luck, because this pizza features spicy, house-made elk sausage, along with five varieties of wild mushrooms, roasted peppers and a blend of provolone and mozzarella.
Pizzalchick's menu waxes poetic, listing the ingredients as: "Elk, mushrooms, and rainbows." However, the rainbow taste may be ascribed to the pinch of lavender which is added to the sauce and a dough that is aged for 24 hours before it is baked. Who knew the forest could be so delicious? This pizza has certainly tempted us to visit Idaho, and maybe even go for a walk in the woods.
More Pizza of the Week from Food Republic: