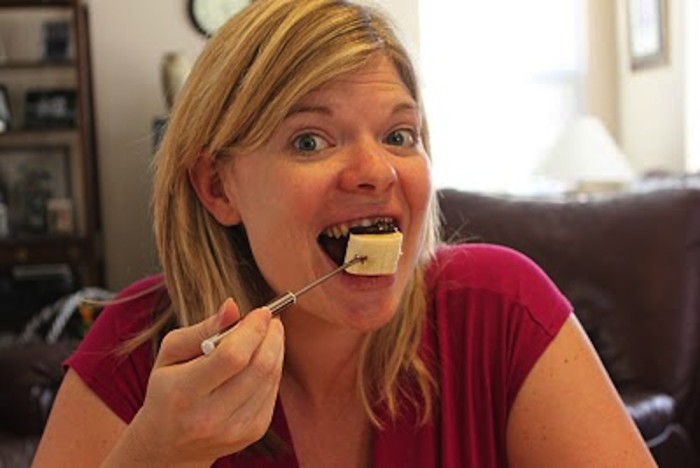 From LaRosaKnows, that charming lass who penned such other enlightening Funny or Die lessons as "10 Reasons Why She Doesn't Want Butt Sex," and "How '90s Nickelodeon Shows Shaped My Superiority Complex," we present highlights of "10 Foods That Should Be Aphrodisiacs But Aren't."
Fondue: You really think you're going to get laid after eating an entire POT full of cheese and trumpeting all the way home? Yes, I said trumpeting. Because that is exactly what will happen instead of you getting laid.
Food Republic says: If the fondue is chocolate and you polish it off out of nervousness, you also might puke. Either way, pull that whip over.
Ice Cream Sundae: Sour milk. That's what both of you will smell like once you start rubbing copious amounts of dairy all over each other's T&As. It only gets worse if one of you is lactose [intolerant].
Food Republic says: "Hold that position, there's a sprinkle in my eye."
Spaghetti and Meatballs: He's a tramp. And that bitch should have figured out that sharing a plate of spaghetti and meatballs is a sign that your date is cheap as shit.
Food Republic says: But in many Asian cultures, slurping noodles is considered to be polite AND erotic. Okay, maybe just polite. It's the dog in your noodles that's the real aphrodisiac.