A Vegan's Recession Grocery List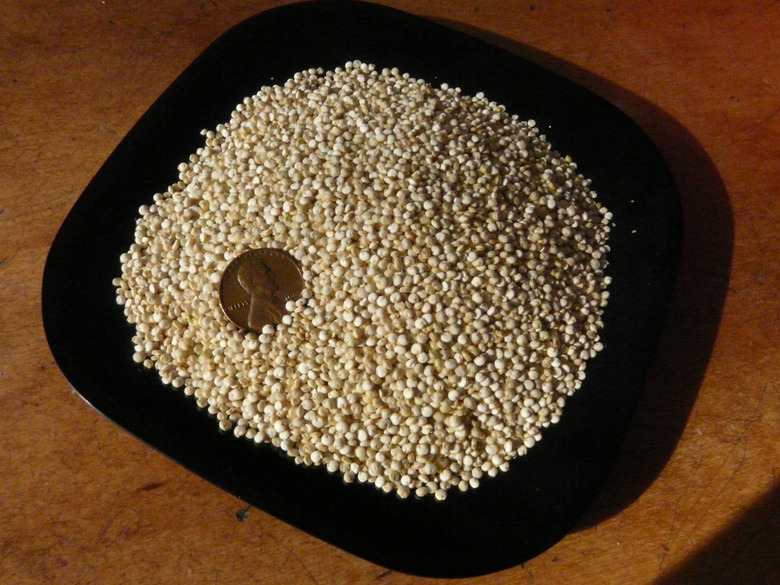 There is all this talk about the recession coming back. I have to defer to LL Cool J on this and say, "Don't call it a comeback, it's been here for years." Since '08 to be exact. As an entrepreneur, learning how to stretch a buck is rule one for me. I have learned to navigate a grocery store for the best deals, to cook for the week and to take a lunch to work. I prepare meals that I don't mind eating two days in a row, or that I can make two dishes out of, like a basic tomato sauce I can throw on pasta one night and use for French bread pizza the next. I keep staples on hand like PB&J, beans, rice and hummus. I find that if I'm able to snack and take a lunch in my feedbag, my debit card can stay holstered. So here are a few ideas of what to grab at the store.
Grocery list
I bag dried pasta
1 quart-sized jar of pasta sauce
1 container hummus
1 bag spinach
A couple onions
Milk ( I like almond)
Loaf of bread (if you're into gluten and all that yummy stuff)
Box of a nice high fiber cereal
Get yourself a treat—chips or something sweet.
This is almost an exact replica of my Trader Joe's receipt that came to about $40, with enough food to last me about a week and a half. The money saved by buying plant-based proteins instead of pricier animal products can be spent on organic produce and other goodies.
---
Last Week's Feed The Vegan on Food Republic: 5 Great Vegan Spots in NYC