Eating And Drinking In Detroit, Part 3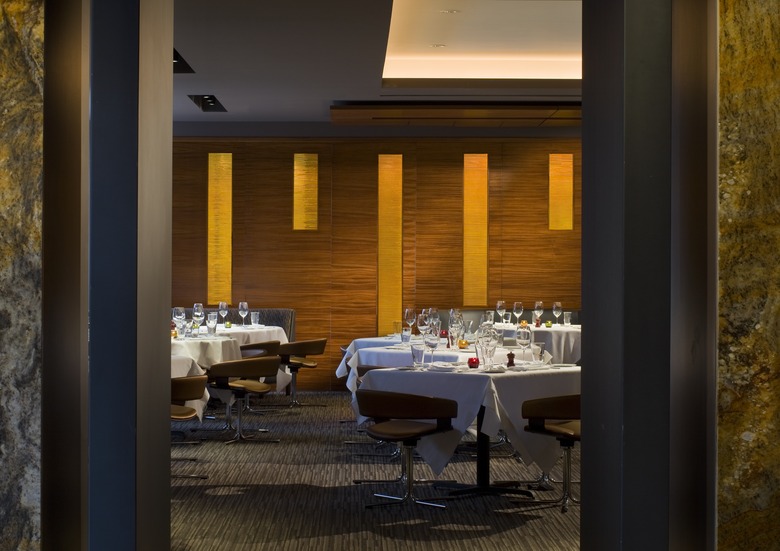 Food Channel fans know Michael Symon as a judge on The Next Iron Chef. And all of America is about to see him as part of the chatty crew on ABC's new daytime foodie talk show launching this fall, The Chew. But Detroit knows him for his edgy eatery, Michael Symon's Roast, on the ground floor of The Westin Book Cadillac in downtown Detroit, which was unveiled in 2008 after the 1924 building's extensive $50 million renovation. Seriously, it's beautiful, and once you walk in the main doors you'll feel as if you're inside a grand hotel in Paris or Manhattan, not the D (as locals call Detroit).
My recommendation is to start with a drink in the bar area inside Roast. Mixologist Travis Fourmont has done a superb job crafting a cocktail menu. Of those I tried, I fell in love with "Bar Fly" for its fig infusion, a nice departure from sickly-sweet drinks. But you can also go for your favorite stand-by beer, whether it's one with Michigan roots or an import, likely found within one of seven categories (such as "Trappist Ales" or "Sour, Funky, Tart, Wacky") on the beer list. Selections from three Midwestern breweries – Bell's, Jolly Pumpkin and Great Lakes – are rotated on the taps.
The first thing you need to know about the food at Roast is that it's a carnivore's form of heaven. Each day a different meat is roasted on a spit right outside the open kitchen and listed on the menu as "Roast Beast of the Day." Sometimes it is goat, other times it might be suckling pig, but you can always ease into the meal with a board of house-cured meats (dry-aged for at least 21 days and grilled over hardwood). Also on the menu is an appetizer of Roasted Marrow; a salad with crispy pig ear; Filet Mignon two ways (either with sea salt and olive oil or with a crab Béarnaise sauce); and a variety of fish choices (like pan-seared halibut with rich risotto, flavored with peas and lemon).
Yet even with all the meat, vegetarians can find comfort-food satisfaction with side dishes like fried Brussels sprouts, mac & cheese, rosemary fries and wild mushrooms. And the desserts are equally indulgent: I would seriously visit Detroit just for another spoonful of the Beer & Pretzels dessert, which is Guinness ice cream, chocolate pretzels and caramel foam.
But if it's a bar with smoother edges you crave, head to the hotel's sparkling-wine bar near 24 Grille, another on-site restaurant. This cozy space, which has only been open since February, is dimly lit and has seating for only 16 people. What has people flocking here isn't just the romantic atmosphere, however. That 30 Moët Hennessy products on the bar's wine list is a huge draw and provides serious street cred to Detroit's first Champagne bar. Michael Symon's Roast, 1128 Washington Blvd., Detroit, MI, 313-961-2500.
---