How To Make Garlic Bread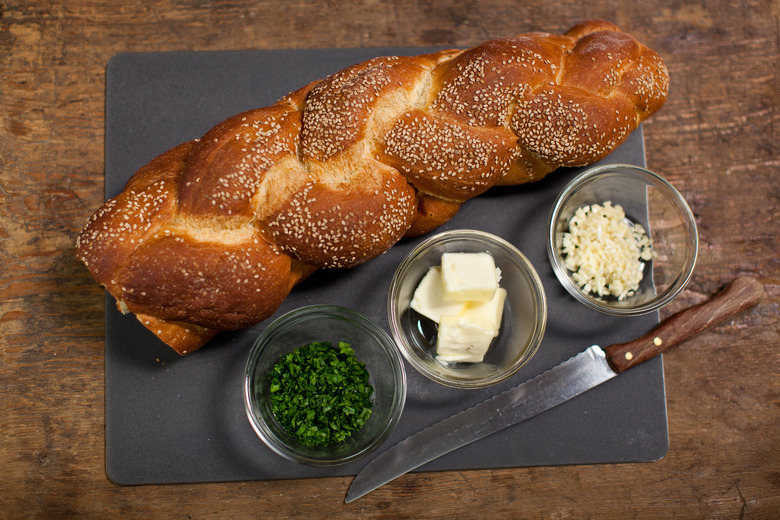 Really good garlic bread is really simple.
Garlic bread is so easy to make, you shouldn't be allowed to even consider leaving it out of a fantastic Italian spread...or even just that bowl of spaghetti you're making for dinner. Garlic bread leftovers make fantastic sandwiches and even better breadcrumbs to toss into the stuffed meatballs you'll surely be making once you realize how easy those are, too. Follow our easy steps to learn how to make garlic bread and reach Italian dinner perfection, or if you'd like to present it as a parable: "How the Bread Got Its Garlic."
Here's what you'll need to make garlic bread:
1 large loaf of French or Italian bread
6 cloves of garlic, finely chopped
6 tablespoons of butter, softened
1/2 cup Italian flat-leaf parsley, finely chopped
First, preheat your oven to 375.
Slice the bread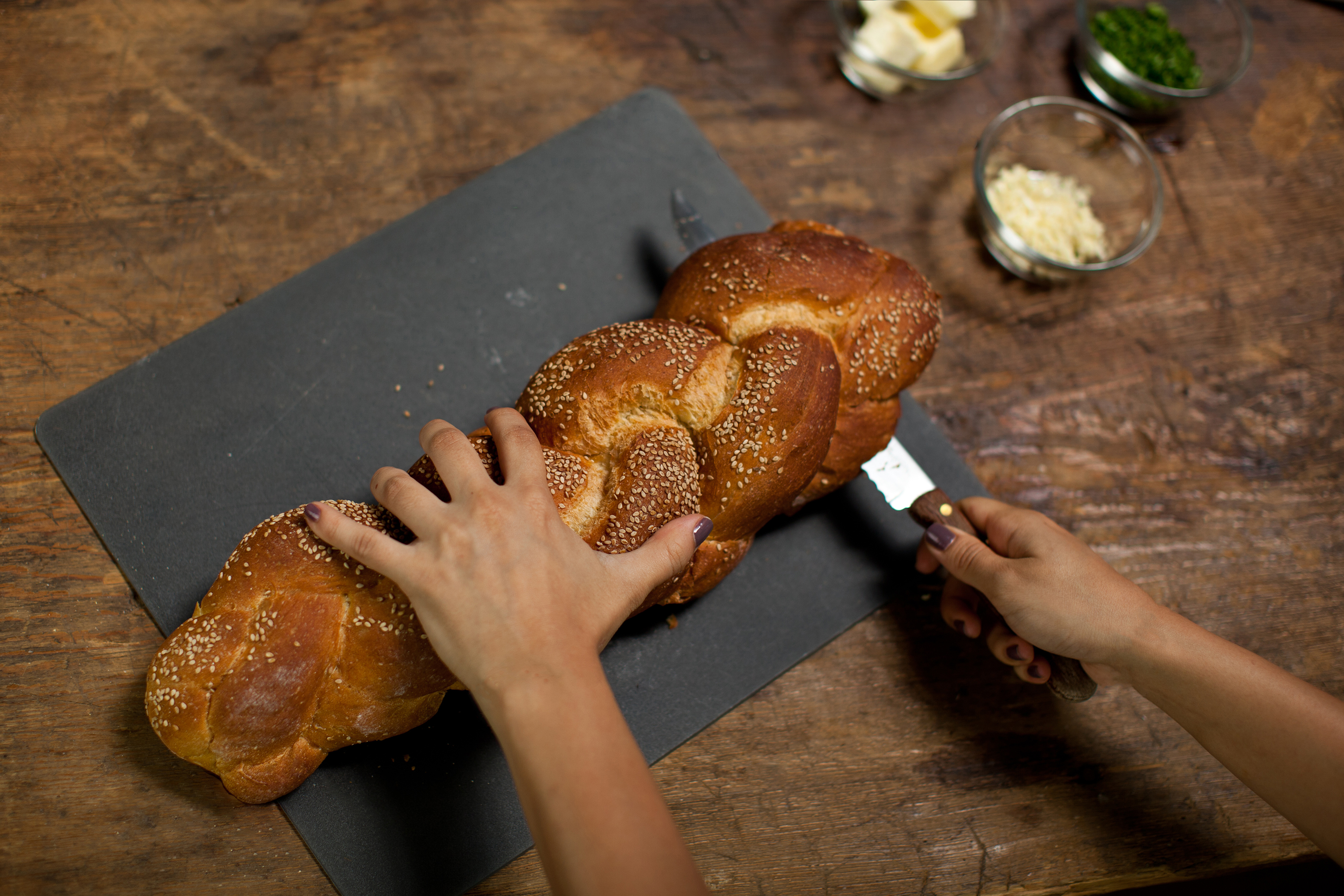 Slice the bread lengthwise, then lay the two halves in front of you, face-up. 
Add parsley and garlic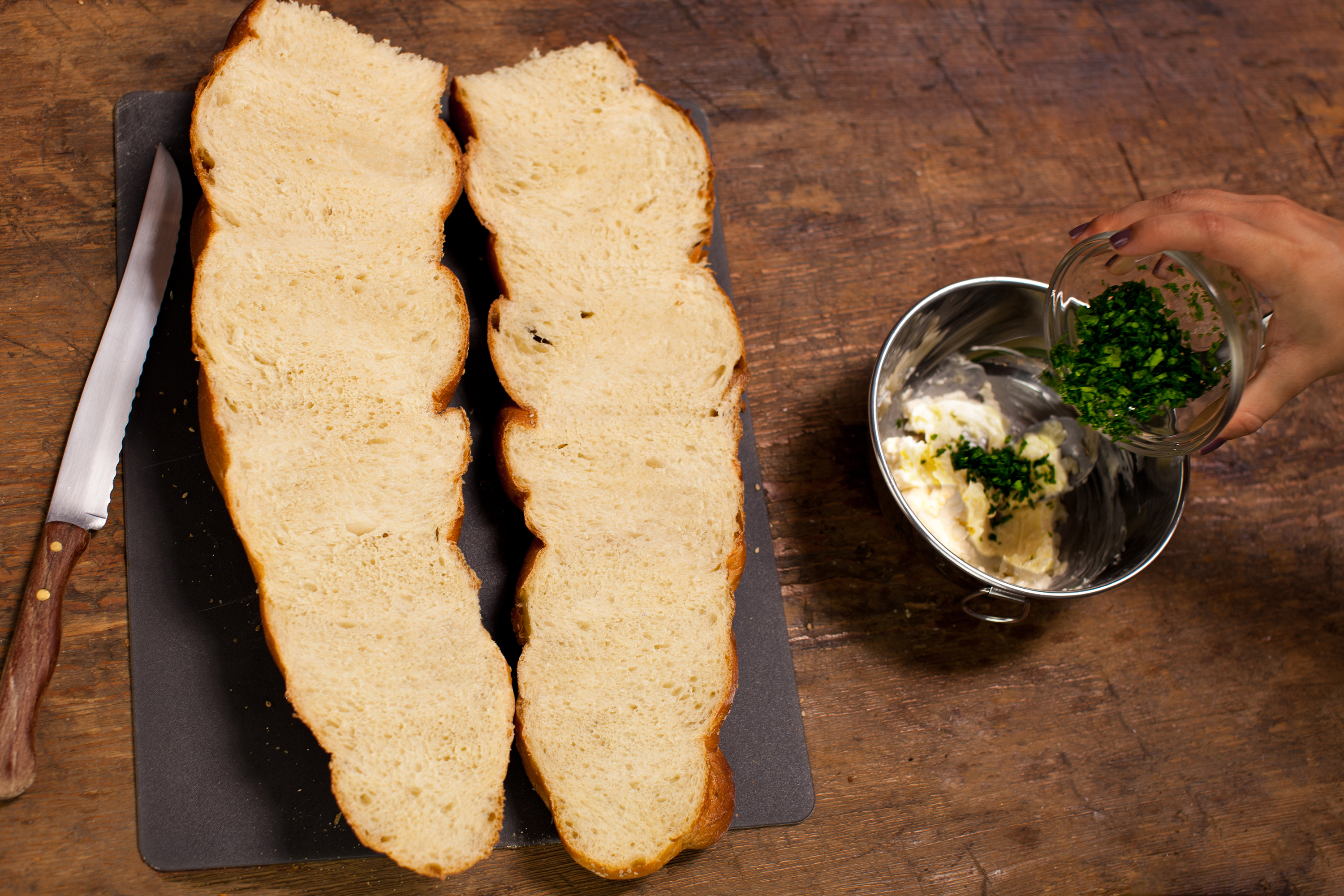 In a medium bowl, add garlic and parsley to the butter.
Combine garlic, parsley and butter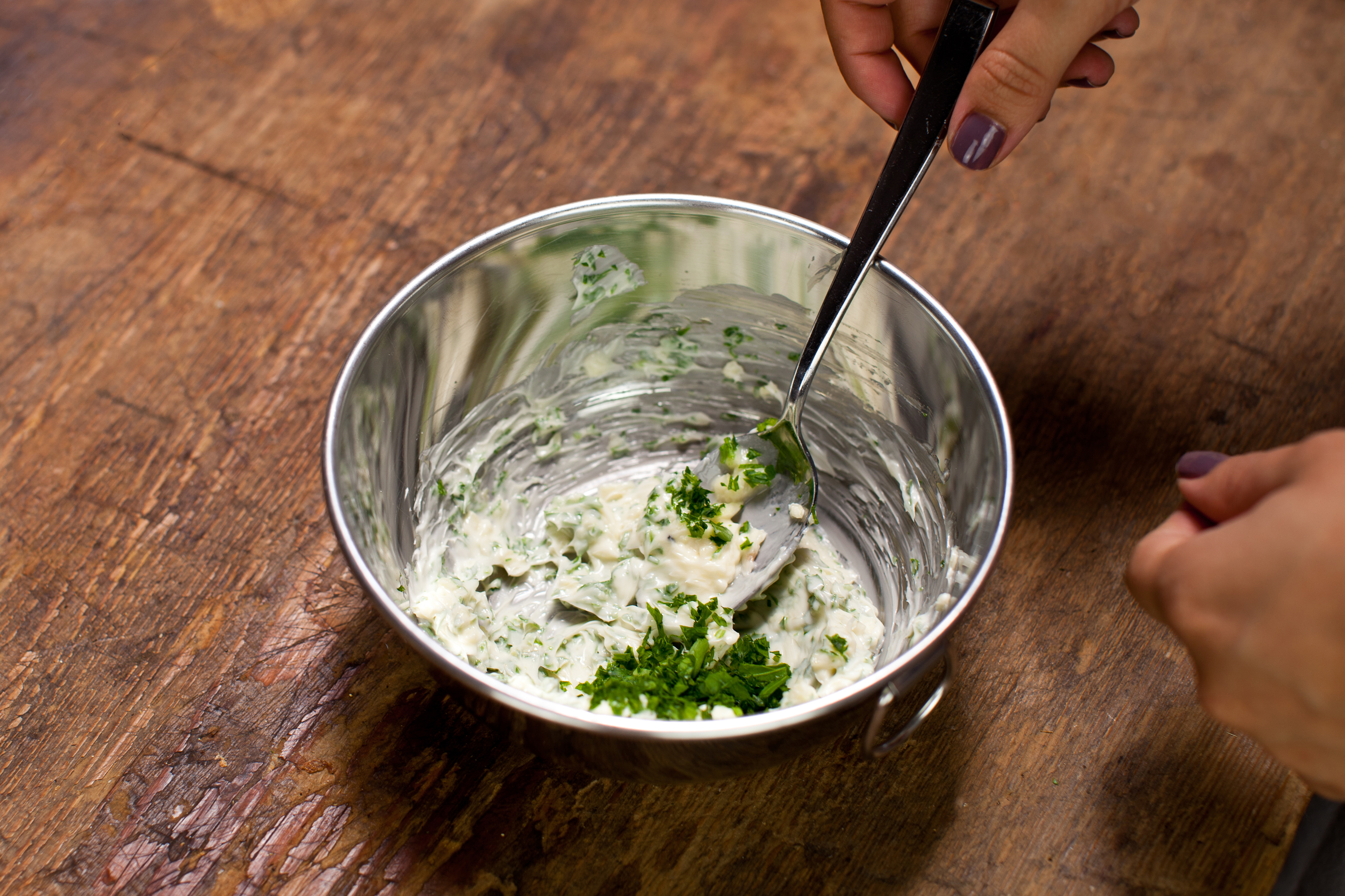 Using a fork, mix the garlic, parsley and butter together thoroughly.
Add garlic butter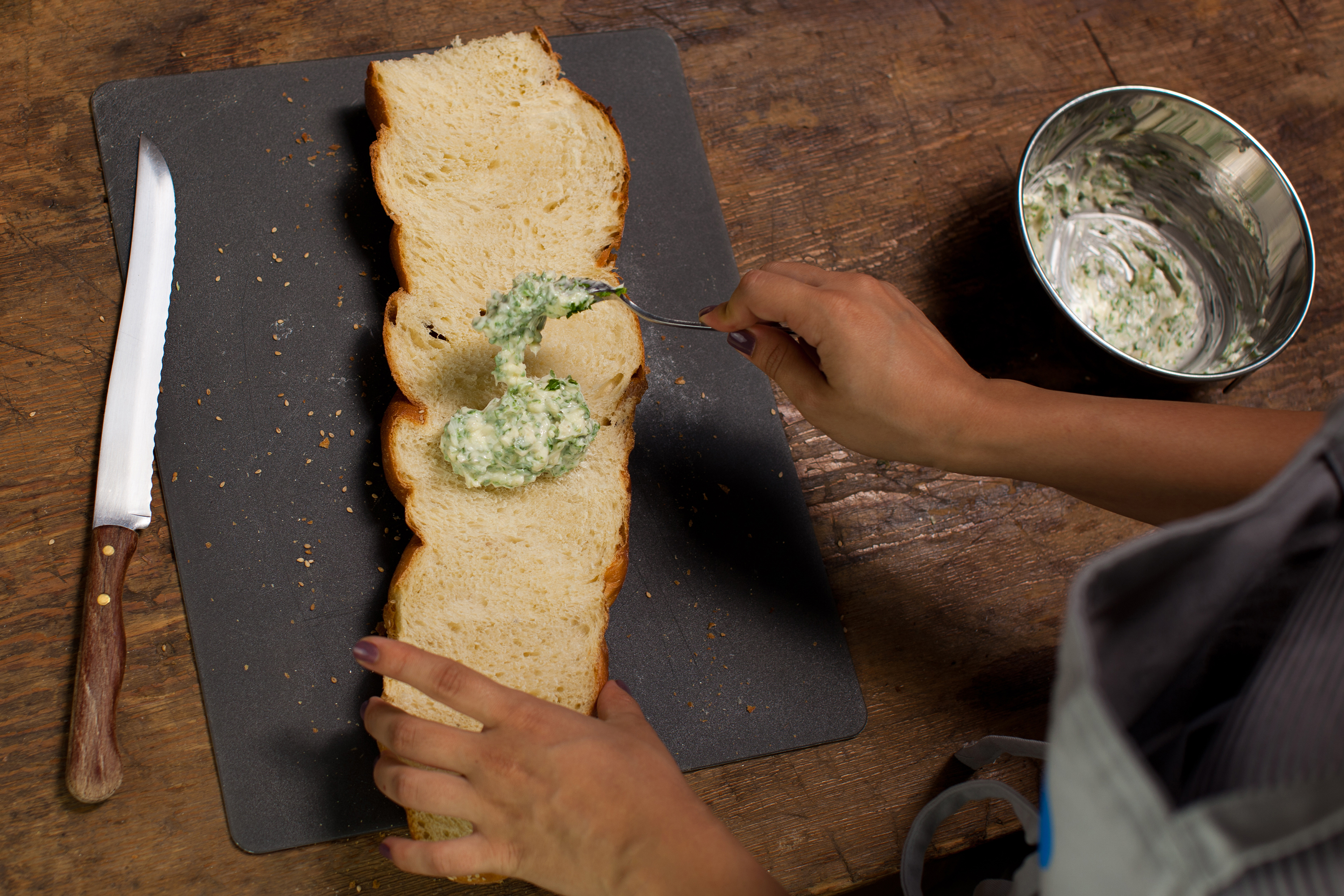 Using a spoon, transfer half the butter to the exposed surface of each half of the bread.
Spread butter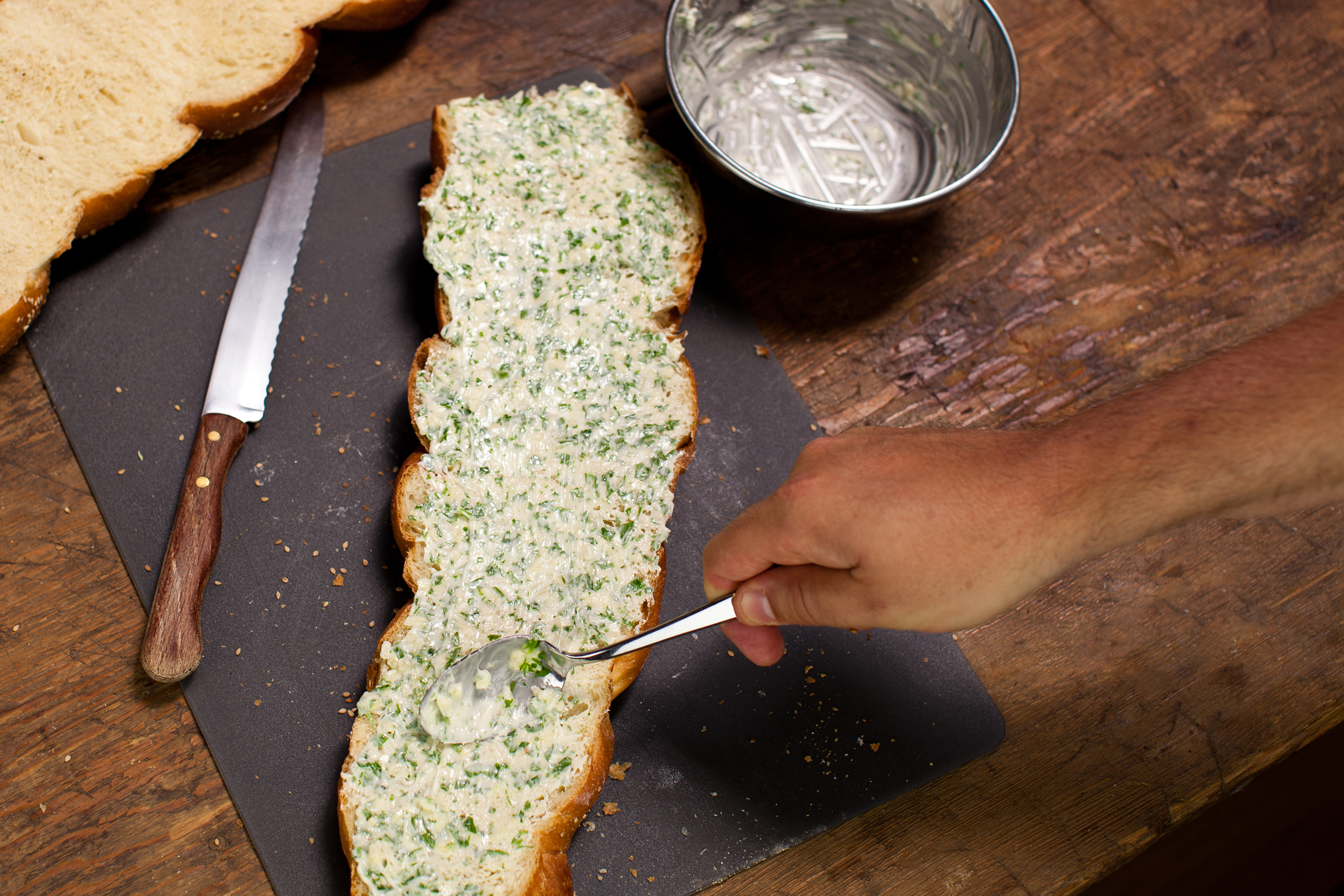 Using a spoon, spread the butter in a thick, even layer over each half of bread, making sure to get all the way to the edges and into the nooks and crannies.
Bake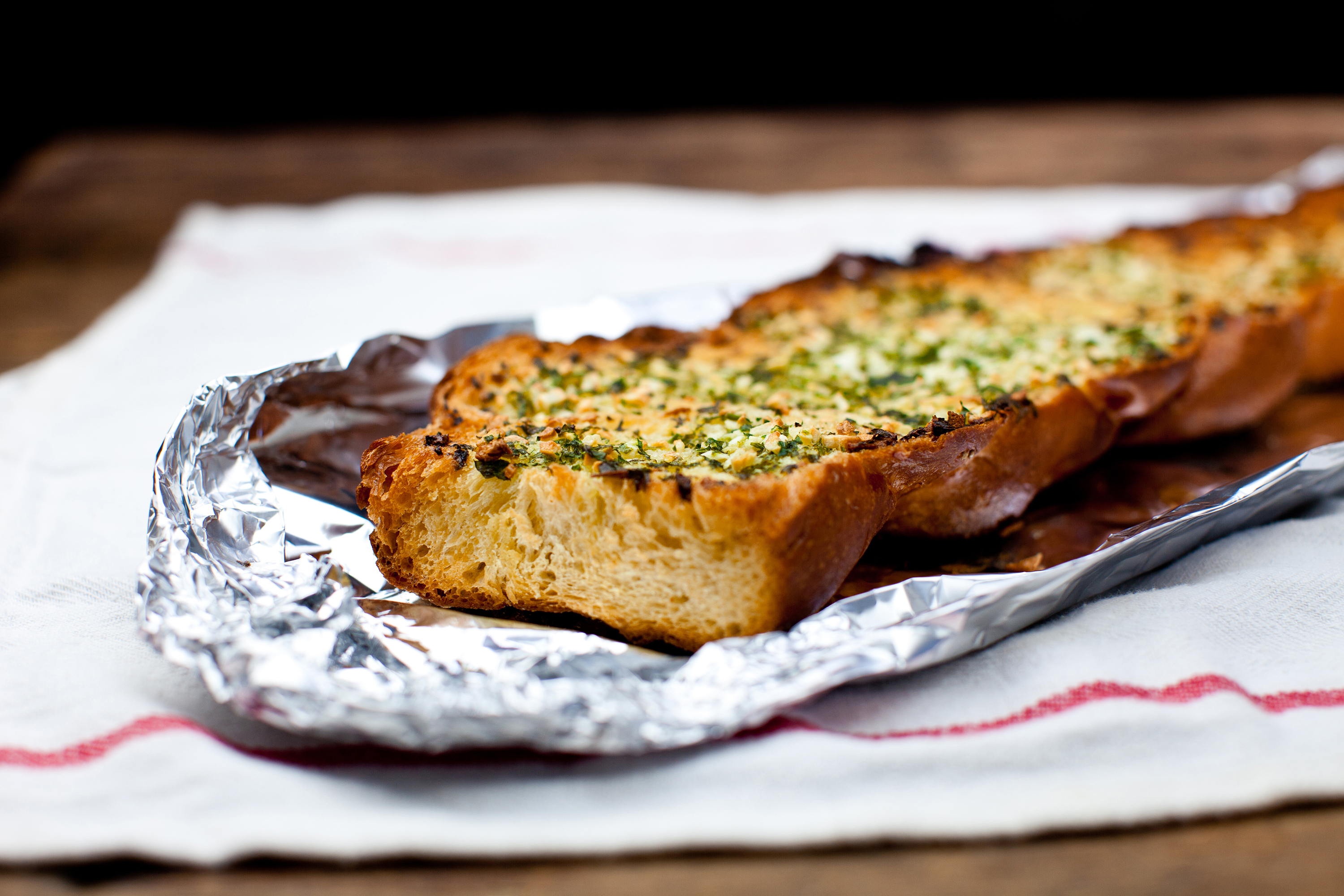 Bake for 15 minutes or until golden brown. Allow to cool slightly before slicing and serving your perfect garlic bread.