Novak Djokovic Eats Grass?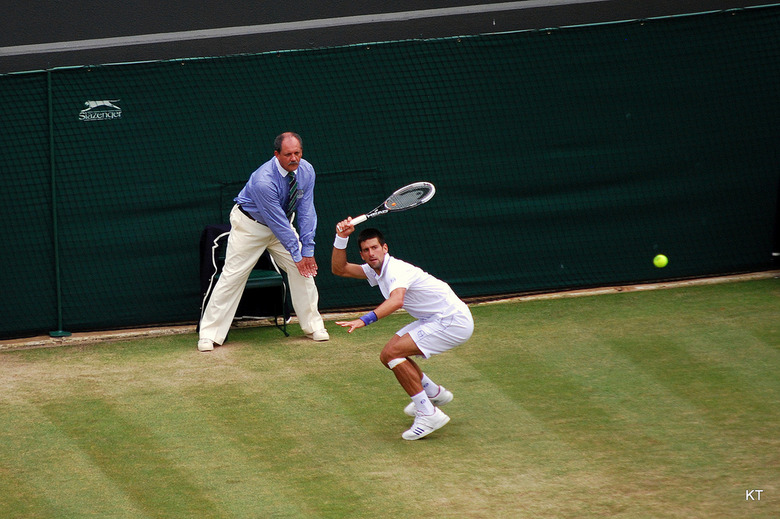 Wimbledon champion Novak Djokovic is back on track after losing his only match of the year at the French Open. The Serbian tennis star's incredible run corresponds with his adopting a gluten-free diet.
The sports world is abuzz today about Djokovic, not only because he won Wimbledon in impressive fashion over Rafael Nadal yesterday, and not because of what he is not eating to stave off his gluten allergy. People are chomping on the news that Djokovic's post-championship celebration included a bizarre taste of the Wimbledon grass, on the court on which he just displayed his mastery.
A doctor of nutrition told CNN that her concern would be that Djokovic may have ingested chemicals (though he apparently only grabbed a small clump to sample). As for the Champ's take on the latest addition to his gluten-free diet? "It tasted good," he said.