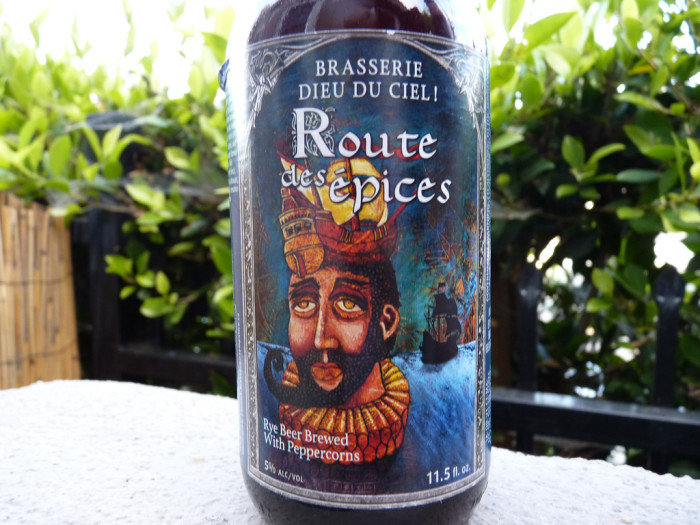 Lately, I've been in love with rye. Announcing my affections for a grain may seem strange, but here's why it receives my boozy adoration: In high-proof whiskeys, rye imparts a spicy, drying character. That makes the spirit suitable for sipping solo or as the brawny base for cocktails such as the old-fashioned. But lately, rye has begun performing a similar magic trick in beer. Used in conjunction with other grains, rye imparts complexity, sharpness, subtle spiciness, and dryness to beer styles ranging from piney IPAs to chocolaty porters. Rye can balance out sweetness, curtail lingering bitterness, and create a bone-dry finish. Try one of these five rye-fueled beers and feel your heart pitter-patter. It's the first stirrings of a newfound love.
Terrapin Beer: Rye Pale Ale
Hailing from Athens, Georgia, Terrapin's flagship beer decants a handsome honey-orange, presenting a scent of toasted malts and citrus. Taste-wise, the medium-boded brew offers a floral, herbal bitterness, which plays well with the prickly, spicy rye. It's a thirst-quencher.
Bear Republic Brewing: Hop Rod Rye
The burly, turbocharged rye brew boasts an intensely amber hue with a chunky, tan head and lacing as sticky as a molten marshmallow. The aroma is unabashedly citric and piney, cut with a bit of caramel. When sipped, the bitterness is matched by sweetness and a peppery, earthy close.
Founders Brewing: Red's Rye PA
A quartet of Belgian caramel malts imbue this crimson brew with a rich, malty character from a quartet of Belgian caramel malts, while Amarillo hops power the citrusy scent. It slides down spicy and tingly, with a finish that's drying and crisp.
Harpoon: Rich & Dan's Rye IPA
The Boston brewery's newest release is an unfiltered treat. The amber-gold IPA smells fresh and grassy, with notes of citrus and a tidbit of peppery spice. When you sip the medium-bodied brew, the spicy rye hits first, before bitterness and a slight honeyed sweetness lead to a crisp conclusion.
Brasserie Dieu Du Ciel!: Route Des Épices
This Montreal brewery uses plenty of green and black peppercorns in its rye ale, which gives the cloudy, intensely brown beer a peppery scent that detours to dark fruit and chocolate. Route initially tastes caramel-sweet, before the hot pepper notes lead to a drying end.