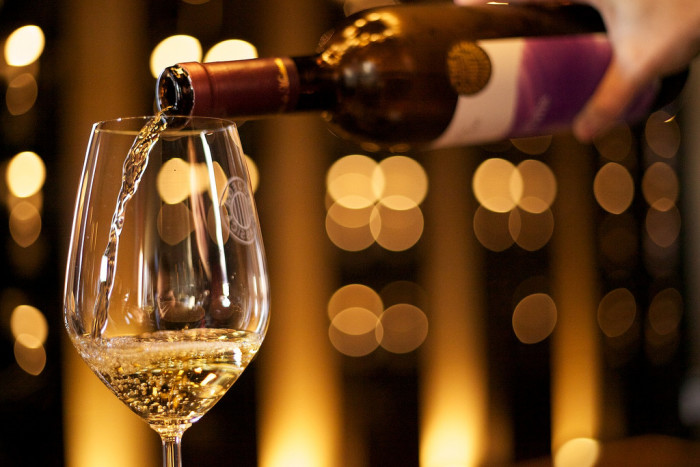 The market is flooded with bargain wine. Bottles that fall under $15 are plentiful and those under $10 are available too, yet usually aren't quite as palatable. It's much harder to find a drinkable white wine under $15 than it is to find a red. The inherent qualities of red wines naturally mask many flaws that aren't so easy to hide when it comes to whites. Basically, for us to get jazzed about a cheap white it needs to be light, have a hint of character, and make us not wanna spit it out. So naturally we were thrilled to find that a white for under 10 bucks that can keep us cool throughout the summer — without breaking the bank.
Castillo de Fuente, Macabeo, Vintage 2009, $8.99* — The Macabeo grape, long categorized as the underdog, is quickly making a name for itself, especially at prices like these. This wine comes from Spain's coastal region of Valencia, and it goes great with Mediterranean cuisine but it also works at the all-American barbeque.
This white is aromatic, light-bodied, has balanced acidity and served chilled is almost too easy to drink. It's great with chicken right off the grill or served alongside a fresh Caprese salad. For the price, it's ideal for large parties and backyard BBQs. Pick up a case for your next bash — that is, if there's any left. At prices like these this sip is sure to go fast.
*Based on the suggested retail price for a standard 750ml bottle. Prices may vary.